This post is also available in: Spanish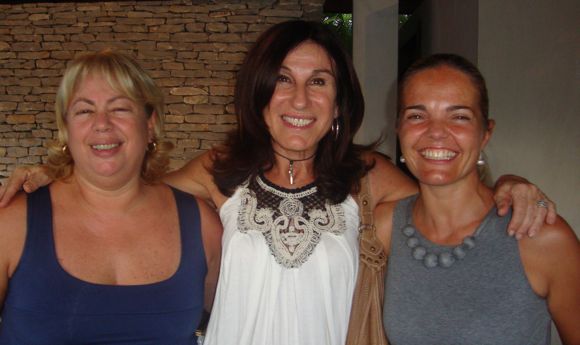 This month's Cafe de la Leche event was hosted by Yrene Caslini in her beautiful Casa de Campo villa, Vivero #36. Yrene was the perfect hostess; friendly and welcoming, and the event was a great success.
As always at the Cafe de la Leche events the food and drinks on offer were divine; a delicious selection of mini pastries of different varieties; spinach and pine nuts, smoked salmon and cheese and tomato,  as well as a plate of healthy snacks with celery, carrot, olives, red pepper and cherry tomatoes – perfect to keep your hands busy if you're easily tempted to overindulge!
In attendance was a lovely collection of Casa de Campo ladies, who all mingled and gossiped the evening away in the beautifully minimalist surrounds of Yrene's home. Also at the gathering were two very special guests and new faces to Casa de Campo; Kerry and Christina, who are volunteering full-time at the Hogar del Nino and have agreed to share their photos and experiences of the Hogar del Nino with us.
Most importantly, a large quantity of milk and cereals was collected to be donated to the Hogar del Nino, to be used in their crib room to feed the hundreds of babies they look after their everyday.