This post is also available in: Spanish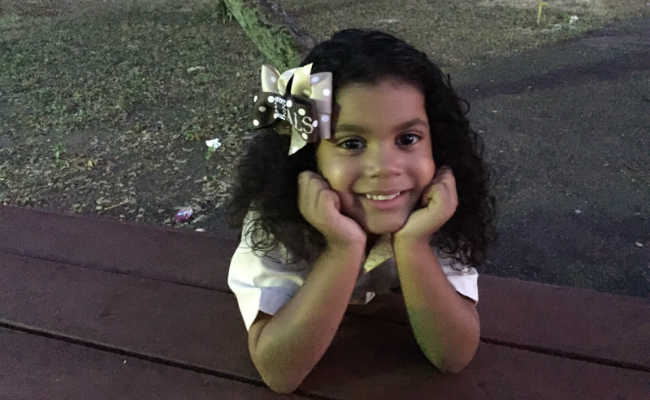 Boutique de Bordado and Jatha Polk, Casa de Campo resident, are teaming up with some of our local schools, including the Abraham Lincoln School, St. John School, Punta Cana International School and a MALC (schools in Arizona, US) to support the Niños de Cristo Orphanage in La Romana. Their project consists of designing and selling branded hair bows which parents and students can buy to support this great organization.
Jatha approached Viktorija Seijas and Jorien Van Der Meij, owners of Boutique de Bordado, after talking with Coco Lorenzi, manager of the orphanage, who expressed a huge need for school shoes for the children. 150 orphans need footwear to be able to go to schooland sneakers to run around and exercise. With that in mind they developed a collection of branded hair bows for school students. All profits collected from the sale of these adorable bows are used to purchase new school shoes for the kids at the Niños de Cristo Orphanage. For every 5 bows sold, 1 child receives a pair of shoes.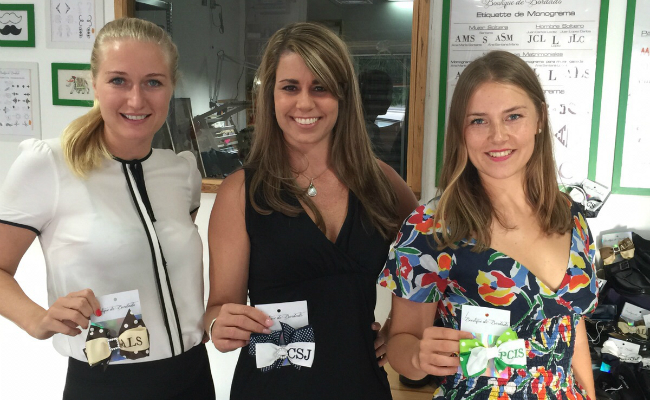 "We started with schools in La Romana but the interest quickly expanded to schools in Santo Domingo, Punta Cana and even in the US! Even the smallest donation contributes to helping us reach the goal of making sure all of the children at the orphanage have shoes for school." – Jatha Polk and Viktorija from Boutique de Bordado
The bows are available for purchase at every school, and you can find them at the Boutique de Bordado store in La Romana.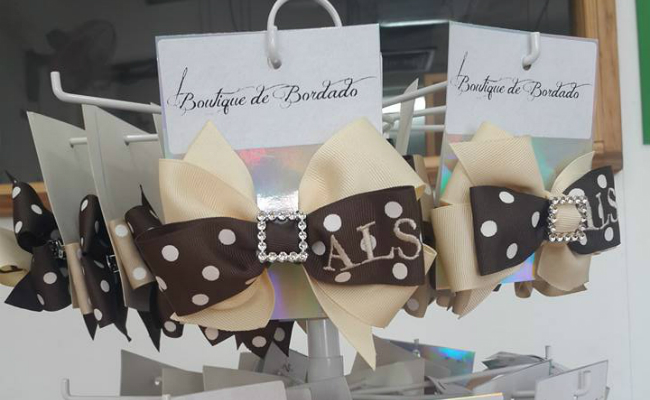 While the collection is limited to hair bows at the moment, we are sure that they will quickly need to start expanding to others accessories for all school girls and boys!
Make sure your child shows her school spirit, while at the same time making a difference and ensuring other school children have shoes for school.
RD$300.00 per bow
You can add your child's name or additional embroidery details at a minimal extra cost.
Boutique de Bordado

Instagram: @boutiquedebordado
Facebook: Boutique de Bordado
www.bbordado.com
(829) 322-4038
Niños de Cristo Orphanage

Facebook: Niños de Cristo
http://www.ninosdecristo.org/

The Orfanato Niños y Niñas de Cristo orphanage cares for more than 150 girls and 100 boys. The organization counts with the support of the Maestro Cares Foundation (MCF) founded by the music icon; Marc Anthony and business guru Henry Cardenas, responsible for the construction of a fully integrated campus with dormitories, dining facilities, baseball and soccer fields, a playground and health clinic. This new boys campus allows for the Orfanato to provide a safe, happy and well-equipped home to the more than 100 boys age 6 months to 17 years old.