This post is also available in: Spanish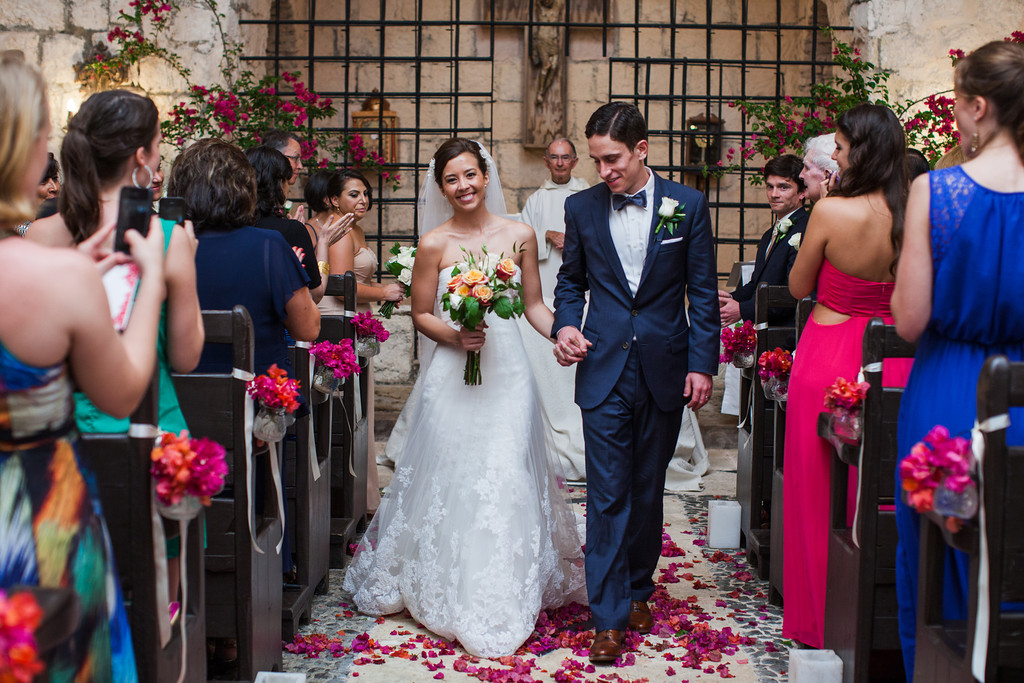 A bougainvillea themed wedding in Altos de Chavón, could there be anything more magical and romantic? Here we bring you the enchanting tale of Kevin and Luisa's very special Casa de Campo wedding.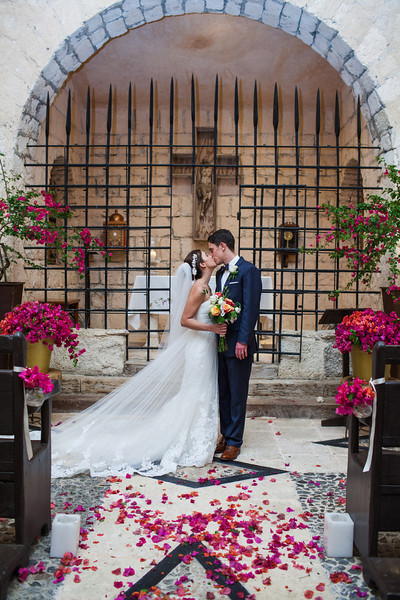 The beautiful young couple, Luisa Cabrera and Kevin Faist embarked on their Casa de Campo wedding journey thanks to Daniel Hernandez, general manager of the Casa de Campo hotel, who just happened to be a close family friend. A happy coincidence which brought the Cabrera-Faist wedding to Casa de Campo, where they were able to fulfill their fairytale wedding dream!
Joined by more than 100 guests from across the world, the lovebirds said "I do" at the St. Stanislaus church in Altos de Chavón, a ceremony literally blooming with the most radiant pink bougainville. The epitome of a tropical wedding.
Luisa made her entrance wearing the same floral headpiece and veil her mother used on her own wedding day, describing the feeling of walking down the aisle "as if love was being radiated from everyone within those walls".
Following the ceremony their happy union was celebrated among yet more bougainvillea at the Dye Fore terrace, one of the most bewitchingly beautiful spots in the entire Casa de Campo resort. Meanwhile before and after the ceremony, the happy couple extended the celebration with pre- and post-wedding get-togethers around the Casa de Campo resort.
And now over to the stunning bride, Luisa Cabrera, to tell us even more about her magical Casa de Campo wedding:
@cdcliving: Why did you choose Casa de Campo?
We had a very close friend to mom's home country of Colombia that recommend Casa de Campo. We were able to visit in advance of the wedding and completely fell in love with the resort, Altos de Chavón and the surrounding areas. We wanted something extra special, so that we could spend more than just one night celebrating with our family and friends. Casa de Campo was the perfect fit, and we were blessed to spend four nights celebrating together with most guests.
@cdcliving: How would you describe your dream wedding?
We were blessed to have our dream wedding. While the wedding itself was the most special part, it was amazing to be able to celebrate with our friends and family in paradise over the course of a week. We wanted to make it last as long as possible . It was a dream come true to have so many people we love together in such a special place. The backdrop of the beautiful Altos de Chavón and the gorgeous setup (complete with my favorite flowers, bougainvilleas) at the Dye Fore Terrace were more than we could ever have dreamed of.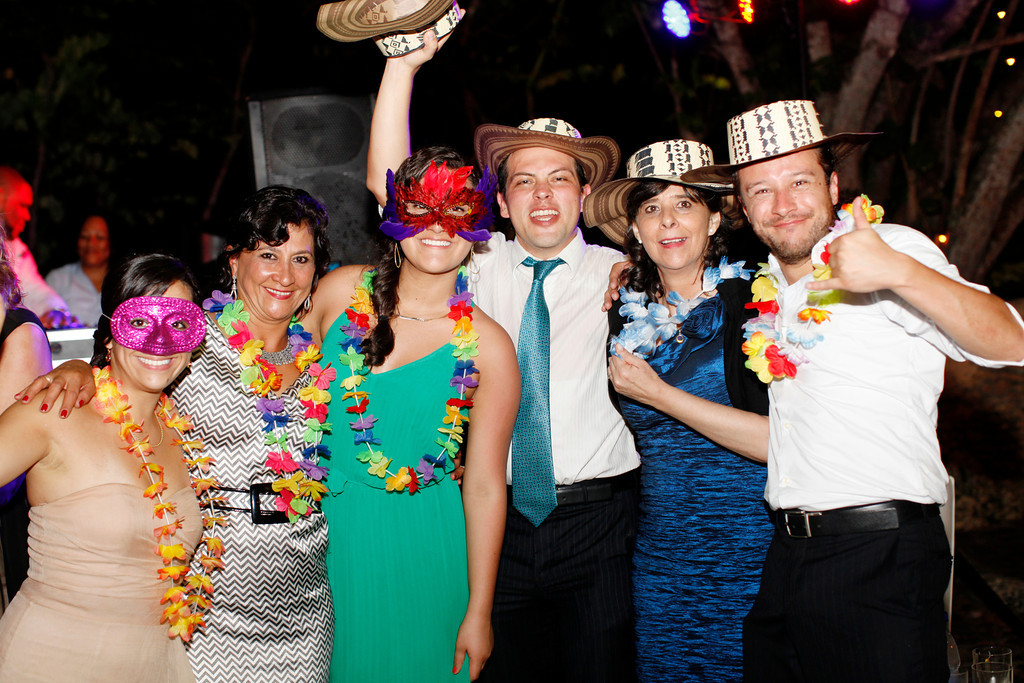 @cdcliving: Tell us about the ceremony.
We had the honor of having the Cabrera family's longtime priest, The Reverend Monsignor John F. Barry, fly from Los Angeles, California to serve as the wedding celebrant. The ceremony simply wouldn't have been the same without him, and it was so special to have him bless our marriage. The ceremony itself was filled with the perfect balance of laughter and sacred, special moments. When I, Luisa, was entering the Church, it felt as if love was being radiated from everyone within those walls. It was almost electric. That feeling carried on throughout the ceremony and reception.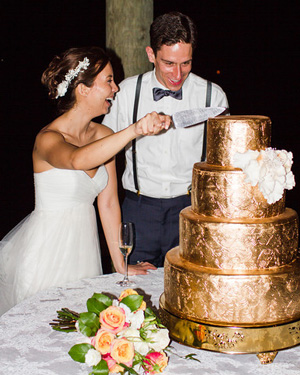 @cdcliving: What moment(s) were most memorable?
Kevin and I wrote love letters to each other, which we read aloud after exchanging vows during the ceremony. That was a wonderful, personal touch. When it came to the reception, we will never forget dancing the night away with our friends and family. We were pretty convinced that the dance floor was going to break with all the dancing during Hora Loca. It was amazing to step back and watch the joy, the colors of the masks and all the love that filled that dance floor.
@cdcliving: What song was your first dance?
"Fallen," which is a duet between Presuntos Implicados (Spanish band) and Randy Crawford (American singer). It was in both Spanish and English, so it felt very appropriate. It's a very romantic song that I, Luisa, used to listen to as a little girl. I knew that I'd dedicate it one day to my husband.
@cdcliving: Who did the entertainment?
We had a combination of both band and DJ. It was fabulous to have the energy of the live music and a perfect mix of late-night top Spanish and American hits played for Hora Loca.
@cdcliving: Tell us about your dress.
I found the dress with the help of my mother and maid of honor, while shopping in Miami. It was a Pronovias lace dress with a mermaid shape and sheer overlay. The shape was unique, but still had very traditional features. I wore the original floral headpiece and veil my mother wore on her wedding day.
The Dye Fore Terrace, Altos de Chavón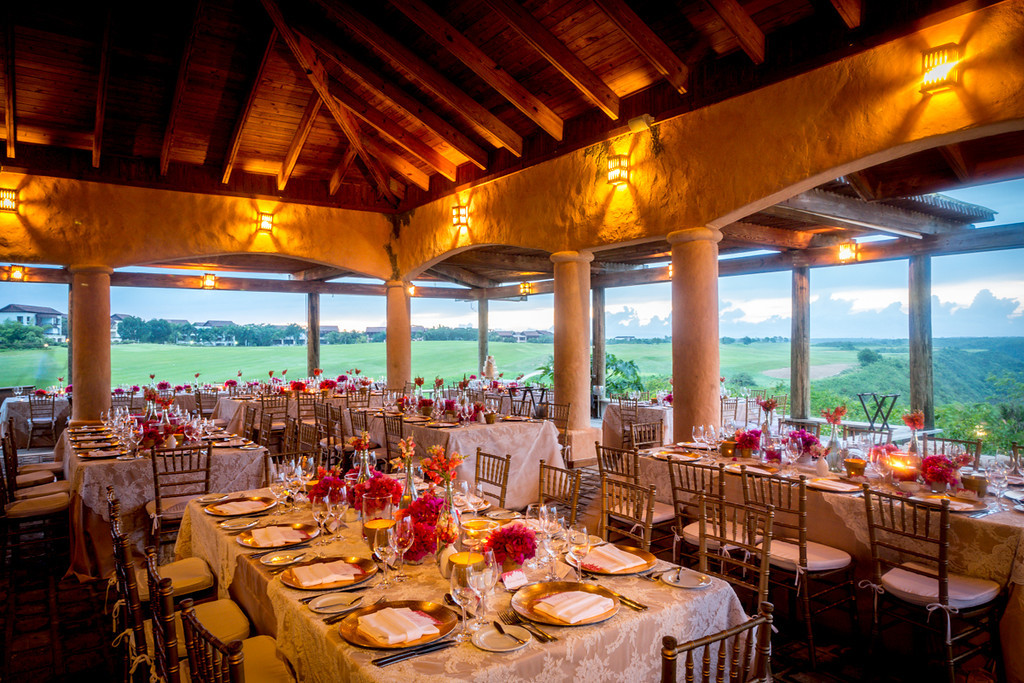 @cdcliving: As well as the ceremony how else did you and your family celebrated in the resort?
We had a very special, private dinner for our immediate family at the Beach Club by Le Cirque on Minitas Beach on the Thursday night, followed by the drinks with all the guests, with cigar rollers, delicious food and great music. And the day after the wedding, we had a barbecue out a private villa. It was a wonderful four nights of celebration!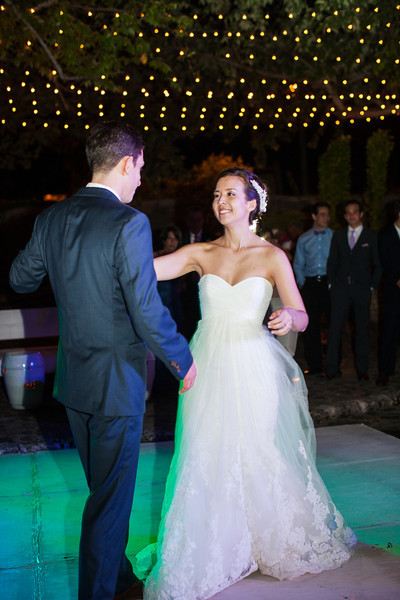 @cdcliving: Where did you honeymoon?
We spent two weeks in France and Italy. It was a truly amazing trip (but we already can't wait for our first year anniversary in Casa de Campo!)
@cdcliving: Any special words of thanks to anyone?
Our wonderful parents, who made this a fairytale wedding celebration a reality for us. We are forever grateful for their love and generosity. A very close second is our wonderful friend, Mr. Daniel Hernández, who introduced us to Casa de Campo and made it feel like home for us. We are blessed to have him and his wonderful family in our lives. To the staff at Casa de Campo, who patiently read all of my 5,000 emails and helped make my vision a reality. To all our friends and family that made the journey with us. They made it everything that it was.
Congratulations to the happy couple! 
The following collection of photos taken during Luisa and Kevin's magical Altos de Chavón will have you swooning with envy… and fantasting about your very own wedding (or vow renewal) here in Casa de Campo:
Luisa & Kevin's Casa de Campo Wedding

Wedding planning: Casa de Campo

Decor & Decorations: Tres Eventos

Photography: Kristen Lynn Photography and Alfredo Esteban

Dress: Pronovias, Miami

Locations: 

Wedding ceremony – St Stanislaus Church, Altos de Chavón
Wedding celebration – Dye Fore Terrace, Altos de Chavón
Rehearsal dinner & drinks – Beach Club by Le Cirque, Minitas Beach