This post is also available in: Spanish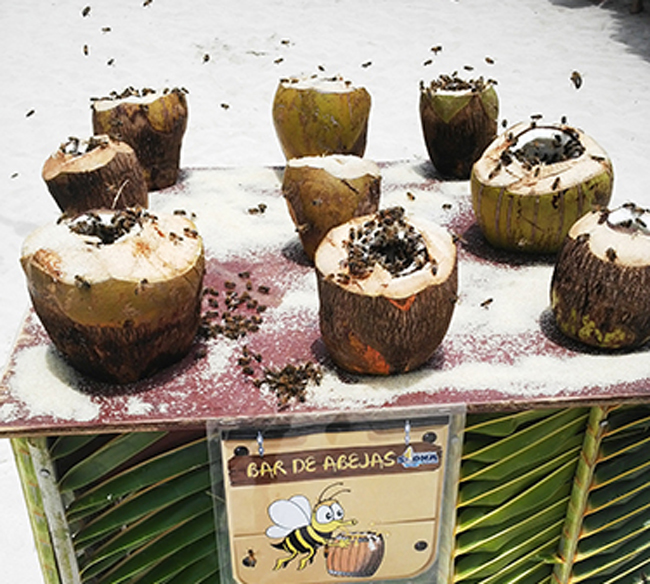 Great news! A new bar called "Bar de Abejas" has just opened on Saona Island!
But this is no ordinary bar, and it's certainly not the kind of place where you, or any other human will want to go hang out. In fact, the "Bar de Abejas" (Bees' Bar) is, as the name suggests, for bees!
So why and who would create a "Bar de Abejas"?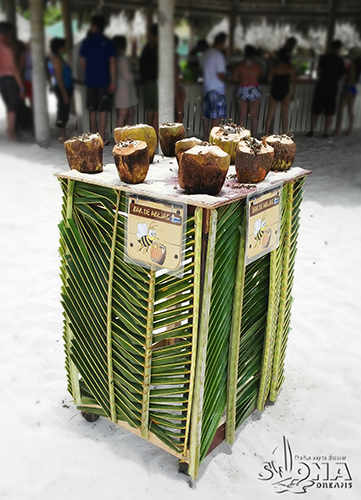 Well, the "Bar de Abejas" was actually created by one of our own Casa de Campo villa owners – Patrick Lassis. Patrick is the owner of Saona Dreams, whose business is to take tourists on a catamaran trip for a day of sun, sea and sand on the beautiful Saona Island.
However, also enjoying the sandy paradise of the shores of Saona are bees – and we all know bees and humans don't mix well! And so understanding the importance of bees, not just for the creation of honey, but also in the pollination of plants and flowers, Patrick decided to create the "Bar de Abejas" to keep both the bees and the tourists happy!
Bravo Patrick!
You can read more about the "Bar de Abejas" on the Saona Dreams blog, click here.