This post is also available in: Spanish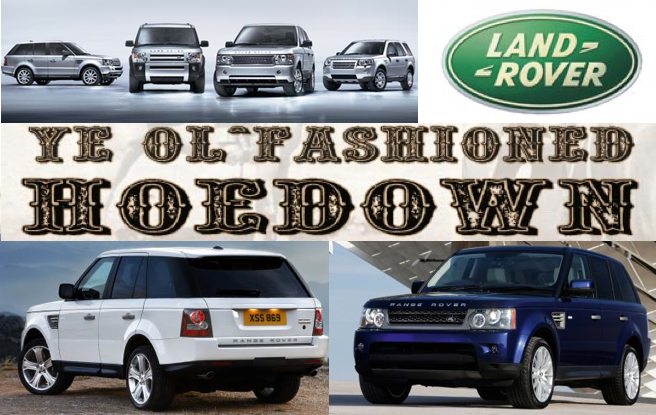 This Saturday the 3rd of July, Auto Británica Ltd. will be taking part in Casa de Campo Living's 'Ye Ol'Fashioned Hoedown' with their world famous Land Rover brand SUV's. The Ye Ol'Fashioned Hoedown, is a 'Fiesta Americana' to celebrate the 4th of July weekend with cowboys and cowgirls, BBQ, kids games and activities, a Donkey Polo tournament and much more…..
We are thrilled to have Auto Británica Ltd taking part in the event with famous car brand Land Rover, all of which are great family cars, perfect for tackling Dominican roads! Auto Británica Ltd will be displaying their NEW Land Rover Discovery 4, Range Rover and the Range Rover Sport as well as creating a 'Land Rover Lounge' area, as seen at the V Torneo de Polo event, which will undoubtedly be the best spot to relax in during the event!
The Land Rover Lounge at the V Torneo de Polo: expect a similar set-up at the Ye Ol'Fashioned Hoedown!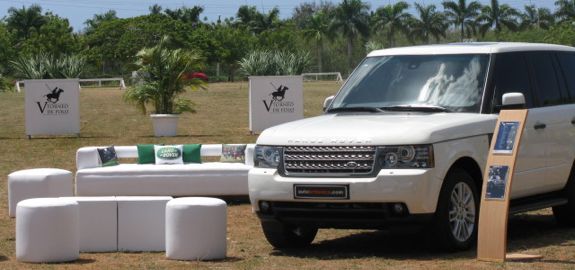 WHERE? The Dude Ranch Casa de Campo

COST? FREE!!!

DRESS CODE: Cowboys and Cowgirls!

WHAT? A Fiesta Americana!!!! Cowboys and cowgirls expect a day of fun with:

Jack Daniels Whiskey Bar – with all the delicious Jack Daniels whiskey you can drink, a few otherchoice alcoholic beverages served in a special 'saloon' area with bales of hay and traditional wooden bar stools and tables! Over 18's ONLY (please bring ID.)
BBQ – sizzling meats, burgers and hot dogs fresh of the grill provided by the CDC hotel at precios populares!
Kids games and activities – being organised by the Hogar del Niño, there will be a horseshoe toss, a ballon game and crab racing! Great fun for the kids!
A Donkey Polo Tournament – Donkey Polo is a hilarious, easy and fun version of horse polo for everyone! This FREE activity is for teams of 4 people, so organise your team of Donkey-riding cowboys now! To take part you MUST register, click here.
A Rodeo Show – the cowboys of the Casa de campo Dude Ranch will be wowing us with their supreme horsemanship with a Rodeo show! All of Casa de Campo's horse-riding fanatics are welcome to take part in the show, so if you're interested let us know!
A Kid's Jewelry-Making workshop – a 1 hour class for kids aged 5-12, each child will make 1 piece of jewelry, class costs RD$200 per child, to sign up contact us!
A Bazaar – come shop at our bazar with jewelry, clothes, gifts, swim wear and more! To buy a table to promote your business or sell your products, please contact us!
A Kid's Scrapbook making workshop – a 1 hour class for kids aged 7-12, each child will make 2 scrap book pages with space to add 4 photographs, class costs RD$500 per child, to sign up contact us!

To sign up for the Donkey Polo Tournament, the jewelry-making workshop, the bazar, the Rodeo Show or for more information, please contact us: Email: [email protected] Tel: 809-523-2045
Last weekend Land Rover held an 'Off Road' experience – when some lucky clients and potential clients got to race around the Dominican countryside, along muddy and bumpy tracks, no doubt great fun and a wonderful opportunity to experience actually driving a Land Rover! If you are interested in buying a Land Rover or in maybe taking part in an 'Off Road' experience yourself, Land Rover's representatives will be at the event and will be more than happy to answer any questions you may have.
The Land Rover Off Road Experience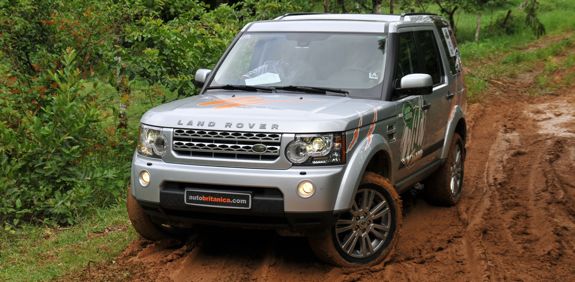 Robustez, flexibilidad y lujo le caracterizan.
Se identifica rapidamente como un Land Rover e incorpora un nuevo diseño exterior innovador y contemporaneo. Posee un esp'ritu fresco que otorga al nuevo modelo una presencia m‡s refinada
y mas moderna tanto dentro como fuera de carreteras.
Tanto la potencia como el ahorro de combustible se han visto sustancialmente mejorados gracias al nuevo motor diŽsel biturbo secuencial LR-TDV6 de 3 litros, que genera m‡s potencia, al tiempo que reduce el consumo combinado de combustible. La mejor'a del rendimiento se complementa con una mayor operatividad todo terreno, un residuo frontal y una renovación integral del interior, que han enriquecido el nivel de refinamiento y el atractivo del vehículo.
El Discovery 4 cuenta con un llamativo diseño de faros delanteros que incorpora el sistema Nigt-Time exclusivo de la marca Land Rover, una parrilla delantera de dos barras con diseño tipo panal
y parachoques totalmente nuevo que ofrece mayor aerodinamica. Además tres nuevos y atractivos colores de carrocer'a: Nara Bronze, Ipanema Sand y Bali Blue.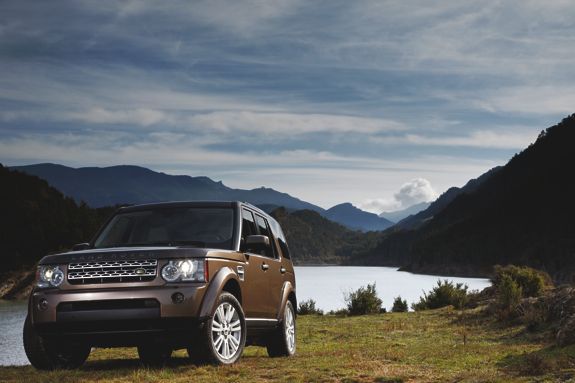 Es de gran rendimiento dinamico. Cuenta con tecnolog'a avanzada que contribuye a mantener al conductor en contacto permanente con la carretera y ofrece una conducción m‡s participativa y divertida, garantizando una marcha suave y constante independientemente de la distribución de los pasajeros y del tamaño de la carga.
En definitiva, la vista desde un Discovery 4 es asombrosa y espectacular tanto para el conductor
como para los pasajeros debido a que brinda lujo supremo, flexibilidad y tecnolog'a l'der en su categoría, gracias a profundos cambios en el modelo que han logrado importantes e inesperadas mejoras en cuando a desempeño y refinamiento visual y táctil se refiere. Indiscutiblemente el Discovery 4 es muestra de absoluta elegancia y prestigio.
Nuevo Discovery 4
Una llegada por todo lo alto.
This Ye Ol'Fashioned Hoedwon is being sponsored by Land Rover by Auto Britanica Ltd.