This post is also available in: Spanish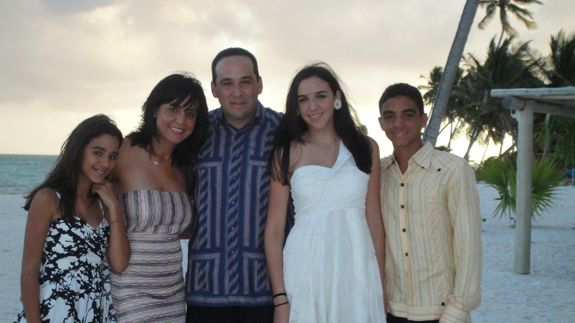 Recently, Casa de Campo Living was lucky enough to meet 2 very friendly and very knowledgeable Casa de Campo villa owners – Fernando Cantisano and Irene Torres. Who offered to write a monthly or even bi-weekly post for us on all things 'numbers' from finances to businesses – this couple hope to answer and even solve all your 'number' problems!
And so over the next few months or years (depending on how it goes), our kindly advisors Fernando and Irene will be working to answer questions such as 'What are the differences in local taxation between owning a property under a personal name or under a corporate name?' and 'Are there any specific tax incentives for being a foreign investor?'
However, they want to answer YOUR questions – so please feel free to ask away! Email your 'number' problems or questions to: [email protected] OR just leave a comment below.
In this first post Fernando and Irene introduce themselves to you, below you can read their profiles:
Fernando Cantisano – Bachelors Degree in Business Administration from the National University Pedro Henriquez Ureña (UNPHU) and a Masters in Business Administration from the Inter-American University of Puerto Rico with a concentration in accounting and finance.
Fernando Cantisano started his career as a staff of the Business Consulting Group of Price Waterhouse (Actually Price Waterhouse Coopers) back in 1990. In 1996, Mr. Cantisano founded an Accounting and Consulting Firm in the Dominican Republic (Cantisano, Torres & Jimenez, known as Catojisa). Actually, Catojisa provides accounting and managerial services in the Dominican Republic and Puerto Rico with an ample client basis located in the DR, Puerto Rico and the USA. 60% of the Major League Baseball teams with academies in the DR trust all their finance and treasury engagements to Catojisa, and other important clients includes Master Foods Interamerica (Mars), Jet Blue Airlines and others. The Firm has 20 professional staff and 5 administrative employees.
In 1996, Mr. Cantisano founded Solfi BVI, an Investment Firm that takes care of identifying business opportunities in the Dominican Republic and Puerto Rico, and then find interested parties (Individuals or entities) willing to put part of their portfolio on investments in the Caribbean. Most of these individual and entities are well recognized Dominican and Puerto Rican entrepreneurs that maintain a professional relationship with Mr. Cantisano on the professional service side. Actually, Solfi BVI holds assets for almost 60 million US Dollars. The combination of Solfi and Catojisa provides a capacity of not only providing managerial consulting services, but to assist the clients in raising capital and performing its capital structure.
At the same time, Mr. Cantisano acts as Vice President and CFO of Diesco, one of the largest Plastic Manufacturers of the Caribbean, with Manufacturing Plants in the Dominican Republic and Puerto Rico, and with selling and distribution channels in all the eastern region of the United States.
The most recent venture of Mr. Cantisano businesses is the creation of a Private Fund, where most of the funds comes from Solfi BVI doing real estate investments and developments in the main Tourism areas of the DR, and in Santo Domingo.
Irene Torres – Degree in Business Management, and in Marketing from the University of Puerto Rico. Actually she is studying at BARNA Business School in the Dominican Republic taking specialized management courses.
Irene Torres is the Co-Founder of Cantisano, Torres y Jimenez (Catojisa). Catojisa is a Firm that combines Payroll, Tax and Accounting Services with a customized Corporate Finance Service. Since 1994. She played an important role when the company was converted from a small family based company into a diverse, work oriented, international customer oriented firm, offering a competitive service in the market, to both local and international clients.
For more than 7 years Ms. Torres was in charge of the accounting services for the local clients. In 2002, our firm was transformed when it started to serve international Corporations with bases in the Dominican Republic.
Mrs. Torres worked actively in the start up of a well customized service to the Major League Baseball Academies operating in the Dominican Republic. This service is a combination of payroll, treasury and financial management service for these institutions that usually don't have an Accounting Department in their local operations. The establishment of this customized service to these specific nitche turned Catojisa into a lot bigger business, and a lot of corporate re- structuring needed to take place to maintain efficiency on its services.
Due to this re-structuring, Mrs. Torres became the Administrative Director in charge of all of the company′s internal affairs, and at the same time keeping an active role in the segment of Major League Baseball clients.