This post is also available in: Spanish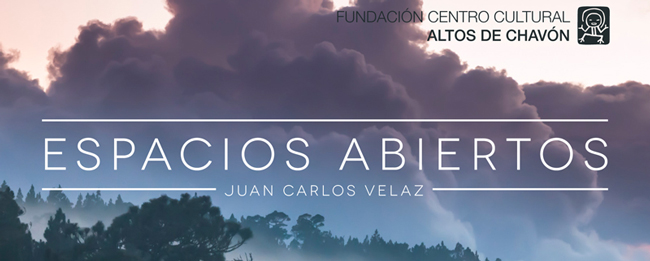 Next Thursday the 12th of September 2013, the Altos de Chavón Cultural Center Foundation will open new exhibition "Espacios Abiertos" (Open Spaces), with the artist Juan Carlos Velaz at The Gallery in Altos de Chavón.
The opening party will be held on Thursday September 12th at 7:30pm at The Gallery. You are invited to come join the event to view the magnificent artwork, meet the aforementioned artist and enjoy some cocktails with friends, Casa de Campo villa owners and residents.
After the opening cocktail, the exhibition will be open until October 14th 2013. The Gallery is open daily from 9am to 6pm, closed Wednesdays
Juan Carlos Velaz is an extremely talented artist who wants to show the Dominican Republic's beauty though his photography artwork. His art-photography includes landscapes, wide shots of valleys, forests, slopes, coasts and close ups that generate subjective points of view with a high grade of abstraction where the organicity, the structures and the details take center stage in the eternal interaction between the micro and macro.
Opening Cocktail for "Espacios Abiertos" Exhibition:

When: Thursday September 12th, 7:30pm

Where: The Gallery, Altos de Chavón

Contact: (809) 523-8470
About the artist: Juan Carlos Velaz

Juan Carlos Velaz graduated from Caracas Institute of Design as a Graphic Designer, where he taught other students for 4 years afterwards. He's spoken during classes at other universities like Margarita University as well.

He is the founder of "Imagen Global" (Global Image), a design studio dedicated to the practice of visual communications and specialized in the development of corporate images. Some of his clients are Best Western, Cirsa, Thom Sailor, Editorial Dolvia, Hoteles Paradise, Ingenieros V&A and Eduven.

He has worked on exhibitions, sculptures and photography. Juan Carlos Velaz was the winner of the Bandera competition in Nueva Esparta [Venezuela], a logo competition for "Fundación Ambiental de Empresarios" [Fundade] and a photography contest "Mundos de Agua" (Water Worlds) with National Geographic.

He is currently working at the Altos de Chavón School of Art and Design as a Comunications Director.