This post is also available in: Spanish
Congratulations Casa de Campo resort! Our magnificent and challenging Teeth of the Dog has just ranked 7th most beautiful golf course in the world amongst the top 50 golf resorts in the world, as named by Golf Advisor.
The Golf Advisor Staff determined the 50 most beautiful courses with public access. In their website, they explain that they have selected courses from around the world in a variety of settings, built-in different eras by various architects and have different price points. "When great golf courses meet the world's most stunning landforms, it makes for the most epic experience in the game."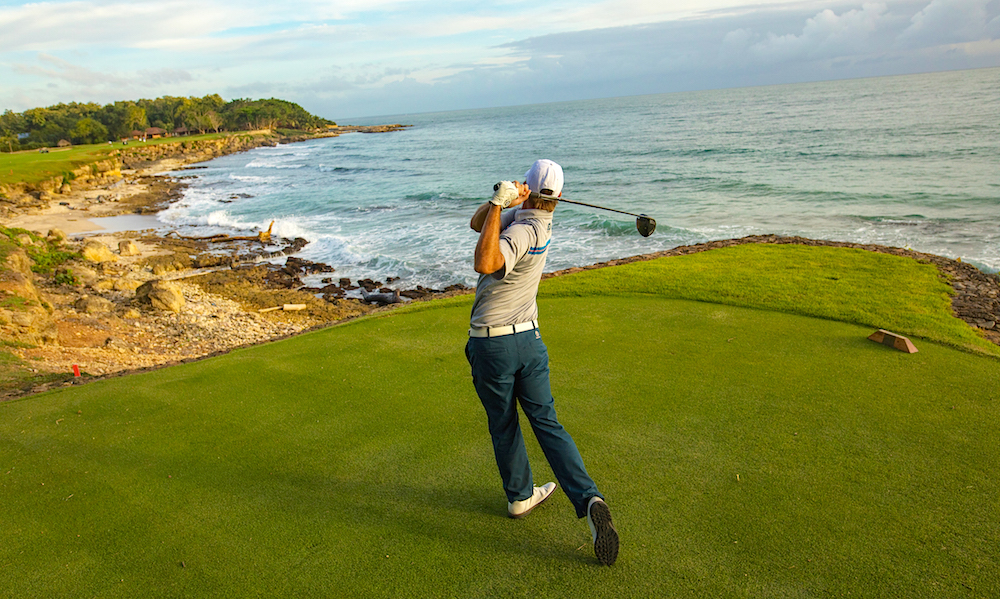 Golf Advisor is the ultimate destination for traveling golfers, who love to play, travel and learn more about how the sport of golf can be experienced around the world. Featuring more than 825,000 reviews of 14,000-plus golf courses, Golf Advisor serves as a one-stop, customized experience for golfers of all levels to find honest recommendations from their peers – and to offer feedback of their own – about any golf course they play, anywhere, anytime.
Casa de Campo boasts three diverse courses designed by legendary golf course architect, Pete Dye. The resort's first and most famous course ranked No. 1 in the Caribbean region, the Teeth of the Dog opened more than 40 years ago and is credited with bringing golf tourism to the Dominican Republic. Additional resort courses include Dye Fore and Links attracting players with various experiences from cliffside tees and inland water hazards, to lengthy fairways overlooking the resort's marina, as well as the Caribbean sea beyond.
Congratulations Casa de Campo on your continuing success!!! We're so proud to live and work in this piece of paradise in the Caribbean!