This post is also available in: Spanish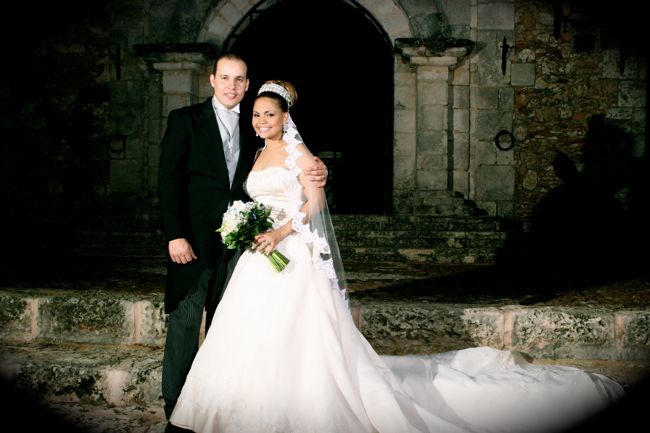 At the end of last month, Anais Marmolejos and her husband Alberto Aristy celebrated their 3rd wedding anniversary following their wedding in Altos de Chavón on the 30th of May 2009. 
So happy to be celebrating their 3rd anniversary together, Anais contacted us with her adorable love story and wedding photos, so that we can share her romance with you!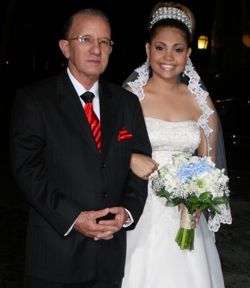 @cdcliving: How and when did you meet? Tell us about your love story! 
We met in 2005 at the "Skip Festival" concert in Altos de Chavón with Air Supply, Alphaville and Kansas. My now husband Alberto Aristy was at the concert with my cousin  Fernando Méndez and he introduced us. It was a really beautiful night. A few days later, my cousin brought Alberto to my house, where we got talking and exchanged phone numbers and then after 5 months we became boyfriend and girlfriend and then after 4 years together as a couple we got married!
@cdcliving: Why did you choose Altos de Chavón for the wedding?
We choose to have the religious ceremony in Altos de Chavón because it is a place which I really love and ever since I was very young my parents always told me that I would get married there. And it was a beautiful coincidence that I met the love of my life, exactly where I have always planned to get married, this also influenced our decision because it was where we first – in Altos de Chavón that is.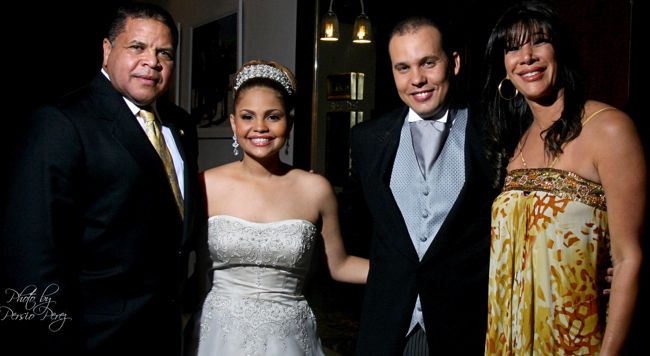 @cdcliving: Where did you celebrate the wedding reception
The reception was in the Casa de Campo Cacique Conference center in the "Sálon Larimar" with 180 people!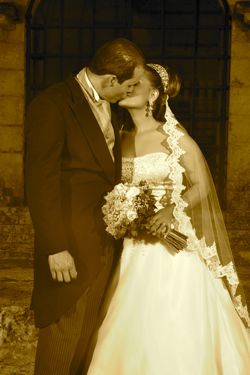 @cdcliving: What was the most magical part of your wedding day and why? 
Our first dance and husband and wife was very emotional because my husband began to cry and hug me and said "I love you my love, you are now my wife" – it really was very beautiful. 
@cdcliving: What is it that you love about Casa de Campo and Altos de Chavón?
 It's distinction, elegance and the abundance of nature. We spent our first wedding anniversary in Casa de Campo, at the villa of my husband's family.  
@cdcliving: Tell us about your family and your life now that you have been married for 3 years
The glory of God and Jesus Christ is engrained in our family, our life has it's trials and tribulations, just like any other couple, but thanks to God we always come out ahead. We are very close. We plan to start a family at the end of this year or early next year.
Anais on her wedding day in Altos de Chavón