This post is also available in: Spanish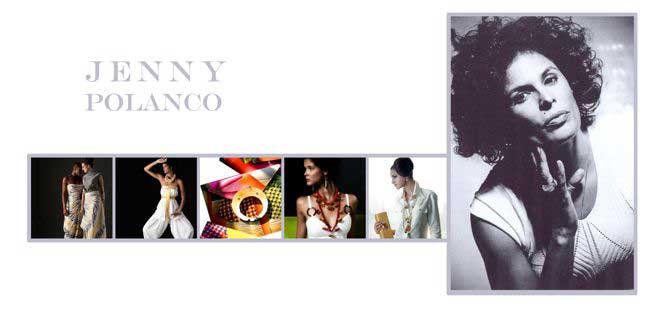 Considered to be one of the Dominican Republic's most acclaimed designers, Jenny Polanco is so enthusiastic, creative and passionate about her work, that it has transcended her very essence. With more than 3 decades of experience, her zest for her art and commitment to her clients has allowed her to develop beyond herself and her designs and into not only a brand, but a concept, a symbol of forward thinking that combines her passion for design with her ingrained need to help others.
Jenny Polanco has 3 stores in the Casa de Campo resort 1 in the Marina Casa de Campo and the other 2 in Altos de Chavón.
Here we bring you an interview with Jenny Polanco previously published in TODO Casa de Campo magazine.  
@cdcliving: What has inspired you to focus your designs on Dominican art and what is it that makes you so truly passionate about native art?
Honestly, I am inspired by everything Dominican; our country, our people and our very essence. I also support other contemporary artists who identify with this calling.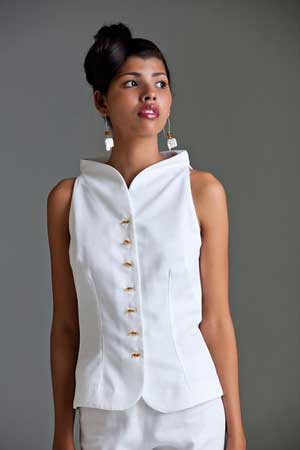 @cdcliving: How does the design process work for you?
When working on some collections I feel greatly inspired from the outset, this happened with my latest collection "Blanco", in which we worked hard to ensure it expressed a different message from the usual. In others, I find my muse when the work is almost done, coming into play for the final touch, the last detail which really makes the finishing work really special.
@cdcliving: If you had not chosen to be a designer, what career path would you have chosen?
Choreographer…I love music, and I love to imagine every movement that comes within it.
@cdcliving: Since you first started in the fashion industry, what has changed and what has remained the same on a personal and a professional level?
I have matured…I think (laughing)! Everything happens for a reason, I accept both mistakes and satisfactions more easily… life goes on. What continues to be the same? My enthusiasm for work, my desire to keep my customers engaged with my new creations, as well as my use of linen as a base for all my designs.
@cdcliving: We have seen Jenny Polanco participating in my philanthropic activities. What can you tell us about this?
I honestly have not done much… I believe that once we have reached a level of professional maturity and satisfied our personal needs, we must redistribute what we have been given; it is our duty to give back. I chose art as my way to express my gratitude. For the last 10 years, I have been working with the Museum of Modern Art Foundation, supporting the liberal arts and Dominican artists. I have also sponsored fashion shows and hosted events to benefit institutions I believe in. I have created products to which a percentage of the proceeds go to a specific entity, an example of this would be our current line of purses "Haiti".
May 2012: With arts, crafts, recycled lamps and fashion the new Jenny Polanco store is inaugurated in support of the Hogar del Niño!
@cdcliving: How and why is Casa de Campo part of your life?
Casa de Campo is my escape, a place where I can regain my energy and myself. I enjoy the silence and the peace and quiet which nowadays is a true luxury. I enjoy feeling free, waking up to the sound of birds chirping, the greenery around me, riding my bicycle, practicing yoga and swimming in "minitas"…those are simple but true pleasures – something which is increasing difficult to find in the city.
@cdcliving: How would you describe the Casa de Campo customer?
Cosmopolitan. In Casa de Campo you have the opportunity to be surrounded by people from a variety of different backgrounds allowing for a dynamic coexistence. I am able to spend time among friends from Italy, France, the US, Spain and England – sharing my Dominican culture with them is priceless.
Jenny Polanco's Buscando Esencia art exhibit in Altos de Chavón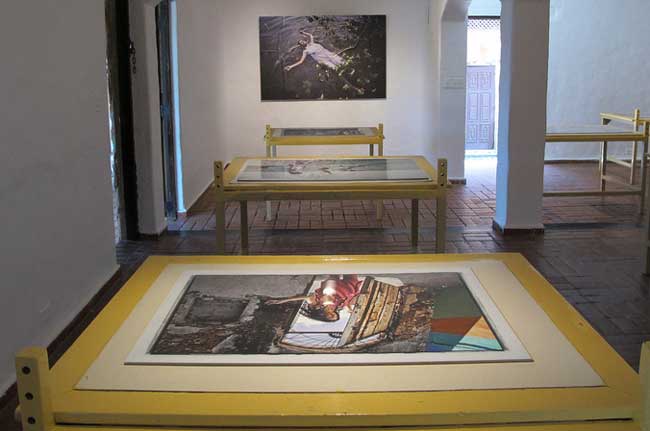 @cdcliving: You were a professor at the Art and Design School in Altos de Chavón. Tell us about this experience.
I feel part of the school in Altos de Chavón, not only because I participated in it, but because its directors, Dominique Bludhorn and Stephen Kaplan, have made me feel part of it. I advise them in everyway that I can, they visit my workshops and help me with my shows. In the end, we all support each other. To teach was a once in a lifetime experience, transmitting to all the students what my life experience and the secret to my was truly satisfying.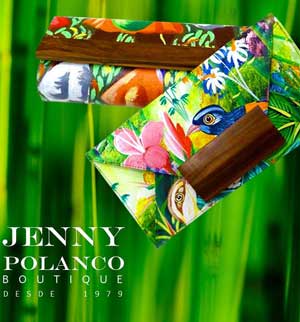 @cdcliving: What advice would you give for young professionals seeking a career in fashion?
I believe dominicans are very creative and a great source of inspiration, we must take advantage of their brilliance, as much in the big things, as in day to day life. A designer has the privilege of making someone's life even more wonderful, reminding us of the pleasure of living and the love for what we are doing.
@cdcliving: What is the hardest thing you have encountered in your profession and what are Jenny Polanco's future plans?
The hardest challenge I have encountered has been to learn to work in a team and to find the right personnel to be part of my company. I have yet to find the perfect project which will allow me to repay my country for everything it has given to me. When this happens, I expect it will be through art, the language which dominates me.
@cdcliving: What does Jenny Polanco wish to be remembered for?
I want to be the first Dominican fashion designer to grow beyond my own existence…something which is getting harder to accomplish, but I will keep trying.
For Jenny Polanco, being a fashion designer is: My Passion

A book: Memorias de Adriano

A designer: Ferre

Any place in the world: Dominican Republic…my beautiful country

Favorite Food: Thai

Most used colors in your designs: White
Jenny Polanco Project, Altos de Chavón

The Jenny Polanco Project store in Altos de Chavón is quiet possibly the best place in Casa de Campo (and La Romana) to purchase unique, traditional and handmade arts and crafts. In store you will find hand carved plates and models, genuine Haitian and Dominican paintings, traditional Dominican carnaval masks, wicker bowls and baskets, wooden table decorations and even furniture – all hand made by skilled Dominican, Haitian and Caribbean craftsman.

"Project is an art space designed to support the Caribbean crafts, in order to promote hand made design and workmanship in our countries"

— Jenny Polanco, Dominican designer

Alongside the traditional arts and crafts, Jenny Polanco proudly presents her own fashion designs; tropical white linen dresses and blouses with amber detailing perfect for the warm Caribbean weather, stylish purses and fashionable jewelry.

Jenny Polanco Project
Casa del Rio, Altos de Chavón
Open daily: 9am – 6pm
Tel: 809-925-1899
TODO Casa de Campo

TODO Casa de Campo magazine is the official bilingual guide to Casa de Campo; "Everything you need TO DO" or in Spanish "TODO lo que necesitas."

Designed to be an invaluable tool for enjoying Casa de Campo, in each edition of TODO Casa de Campo you will find; a calendar of events, services guide, maps, activities and sports rates and phone numbers, as well as numerous fun and entertaining feature articles and sections.

TODO Casa de Campo is distributed within Casa de Campo, to all Casa de Campo villa owners, but can also be find at key locations throughout the Casa de Campo Resort, such as Minitas Beach, Altos de Chavón and the Marina Casa de Campo.

TODO Casa de Campo is a media project brought to you by Silgon Inc., Marketing, Web Development & Publishing Services, the company who also brings you TODO La Romana – Bayahibe, CasaLife, as well as this website – Casa de Campo Living, Casa de Campo news and events.

What's your media stategy?

(809) 523-2045