This post is also available in: Spanish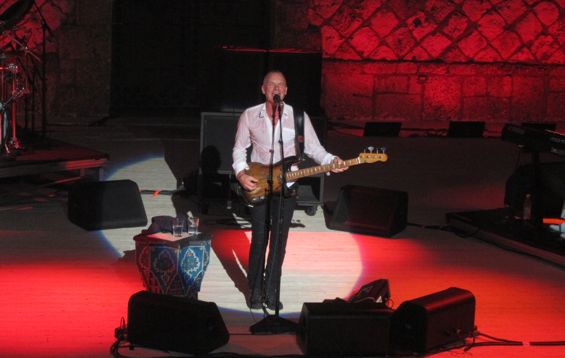 Last night, Sunday the 4th of September, British rock legend STING rocked out in Altos de Chavon, Casa de Campo to a full house of more than 5,000 fans from across the world and the Dominican Republic – many of whom had travelled across the country from Santo Domingo, Santiago and beyond, especially for the occasion!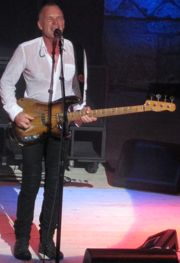 Following a VERY prompt start at 7pm with Pavel Núnez, a popular Dominican singer, STING opened at 8pm with "Message in a Bottle" and rocked out until 9.40pm.
STING began the concert in Altos de Chavón with his most popular and well-known hits, many from his days as lead singer of "The Police". STING fans sang and danced along to hits such as "Message in a Bottle", "Englishman in New York", "Every Little Thing She Does Is Magic" and "When We Dance."
Following his "greatest hits", STING then chose to perform some of his "newer" music, which in my opinion was less exciting and resulted in the majority of the audience sitting down –  not the "party" atmosphere I had expected or hoped for….
Fortunately following the "lull", STING picked up the pace and thrilled the audience with a 10-minute version of "Roxanne", as well as "Every Breathe You Take."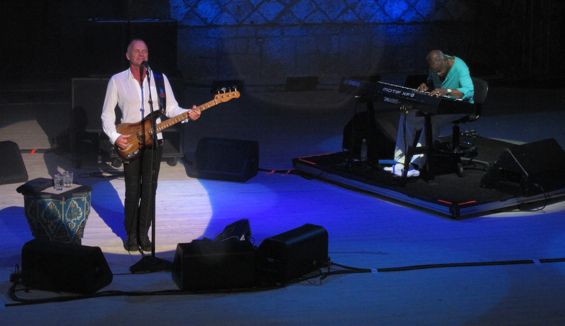 With every area from General to Special Guest completely packed, this concert was the most sold-out I have ever been to in my 3 years of living in Casa de Campo – however that does not necessarily make it the best, I personally thought Duran Duran were better and I also loved Enrique Iglesias, Il Divo, Daddy Yankee and Andrea Bocelli!