This post is also available in: Spanish
On Friday March 25th, friends of the Fundación Lirio del Valle got together for a wonderful afternoon on behalf of the children of Villa Caoba. Inge Demyttenaere hosted a beautiful get together at Toronjas #7 in Casa de Campo, mixing Spanish culture with a great cause.
As soon as we walked into Inge's delightful home we were swept away by the rhythms of traditional Spanish music and welcomed by the hostess herself. A table was set with many delicious snacks such as Spanish egg tortillas, nachos, cheese, spicy shrimp, and much more. Many of the wonderful members of the Casa de Campo community enjoyed their afternoon snack out on the terrace accompanied by sangria, wine, or a refreshing cocktail as they learned more about the organization. Villa Caoba is a small community within La Romana where Fundación Lirio del Valle helps provide schooling and feeding to children ages 3-13, contributing to their physical and intellectual development.
We found Anna Maria Plà, the founder of the foundation, busy at work cooking up the paella on the back terrace where guests walked over to say hi and see how this traditional Spanish dish is made. Once it was ready, she invited everybody to grab a plate and eat. The seafood paella was delicious! Full of fresh shrimps, clams, mussels, octopus, it was cooked to perfection. Dessert was also set up in the main table: tres-leche from Crema, flan, and a mouth watering Volteado de Piña (Upside-down pineapple cake) baked by Dolly Esteban, one of the foundation's sponsors.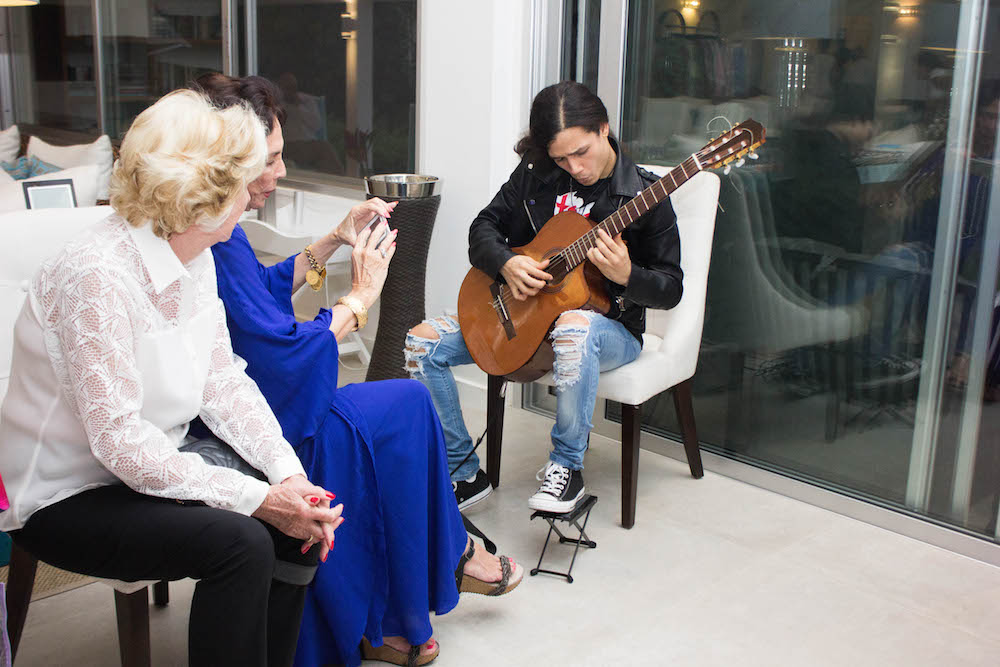 Dolly also brought in some musical entertainment for the event — Camilo Rijo Fulcar is a young, talented musician who has taken measures to inspire poor children with his art. He teaches guitar lessons every Sunday in Calle El Conde of the Colonial Zone in Santo Domingo. Camilo was diagnosed with cancer last year, but this has not stopped him from helping others and working towards his dreams. Even though his treatment is very expensive, it has not diminished his desire to have a positive impact on others. He launched the campaign, "Riete conmigo" (Laugh with me) to promote facing adversities in a positive way, avoiding at all costs depression and pessimism. It was truly inspiring to see him perform and learn more about his life.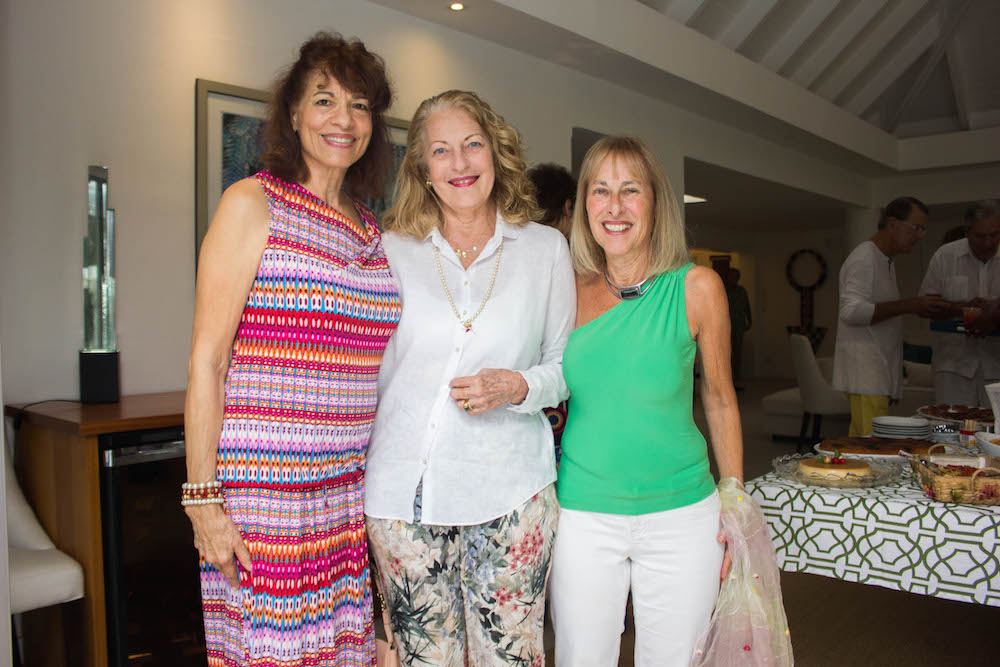 During the afternoon, guests also had the opportunity to see and buy Klaudia Becker's new resort wear line, consisting of colorful, long and short kaftans. Plus, a raffle was held of exquisite chocolate bars and beauty products by Halka, a Dominican company that has been a loyal supporter of the cause that sponsors several children. The air quickly filled with the Casa de Campo ladies laughter and excitement as they won several of the bags filled with products, and those of us who didn't win didn't go home empty handed! We were graciously gifted handmade cosmetic pouches and nail polish.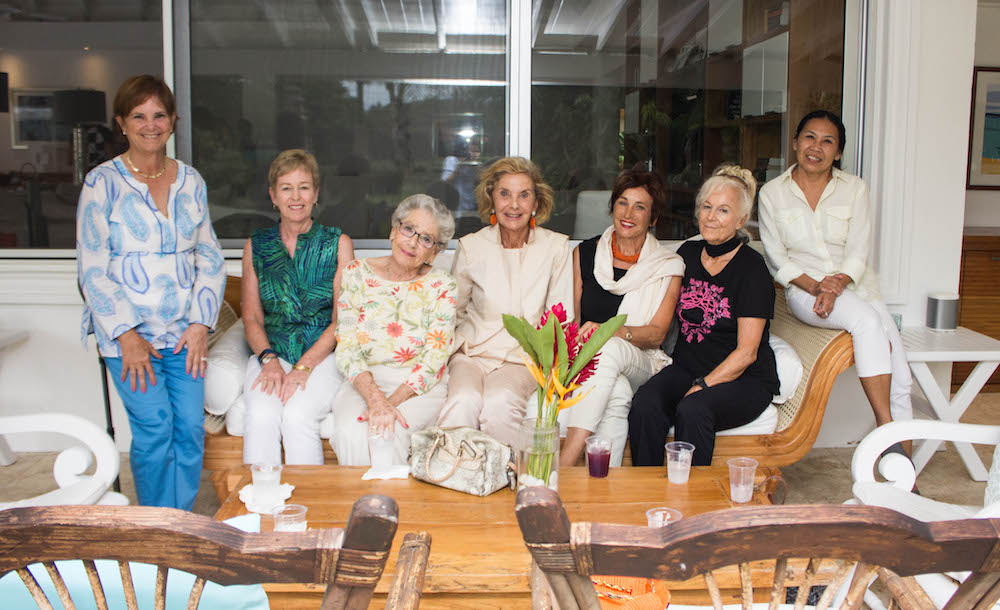 All funds for the organization are raised through contributions from sponsors, voluntary donations, charitable auctions, concerts and more, and are used entirely for schooling and educational activities. If you would like to donate, learn more or even meet the children of Villa Caoba, you can contact Anna Maria, Dolly, or Evangelina to go with them on Saturdays where they spend time with the children, prepare lunch with the volunteers, and fun activities for all.
The following gallery of photos was taken by Laura Perdomo during the event for the children of Villa Caoba, hosted by Inge Demyttenaere, last Friday March 24th:
Learn more about Fundacion Lirio del Valle

The Fundacion Lirios del Valle aims to educate the children of Villa Caoba, provide them with clothing, food, school supplies and toys. The foundation currently has 120 girls and boys enrolled in its program. A number of these children have been sponsored by kind donors, who pay between USD$29 and USD$43 a month to provide meals, after-school assistance and recreational activities as well as school equipment, instruction and uniform.

Contact:

Anna Maria Plà Pujal, Founder (809) 742-7247

Dolly Esteban: (809) 330-7644

Evangelina Uckert: (809) 523-8015

Email: [email protected]

Webpage: www.villacaoba.com

Facebook: Amigos de villa Caoba