This post is also available in: Spanish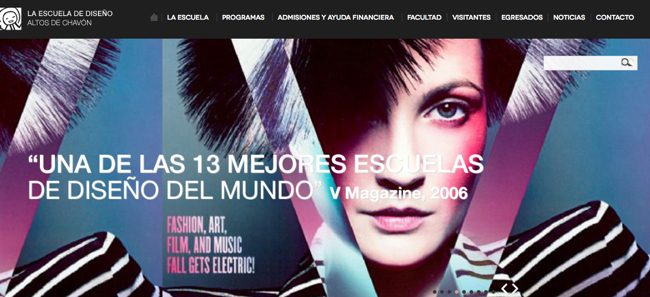 The Altos de Chavón School of Design now has a new website, created by SILGON, modern media company, also creators of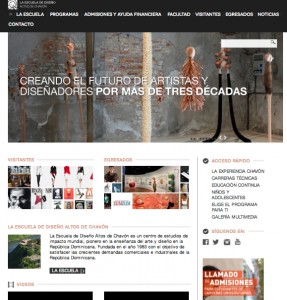 CasaLife Magazine, Casa de Campo Living community news website and TODO Casa de Campo.
While SILGON worked behind the scenes on the programming of altosdechavon.edu.do, the beautiful design of the new website was naturally put together by the School themselves. The new website which aims to promote the School and it's two campuses in Altos de Chavón and Santo Domingo, highlights not only the School's range of courses, but also offers news of events, visitors and graduates.
The Altos de Chavón School of Design website is not only appealing to the eye, perfectly fit for the standards of art created by the school itself, but is also easy to navigate and very functional.
"I have no words to express my appreciation and admiration for the extraordinary work you and your team have done in producing a wonderful website for The School of Design. I am beyond impressed, amazed and most of all thankful. It's beautiful, it navigates brilliantly and it was done so quickly I still can't believe it."

Dominique Bluhdorn
Founder and President of the Altos de Chavon Cultural Foundation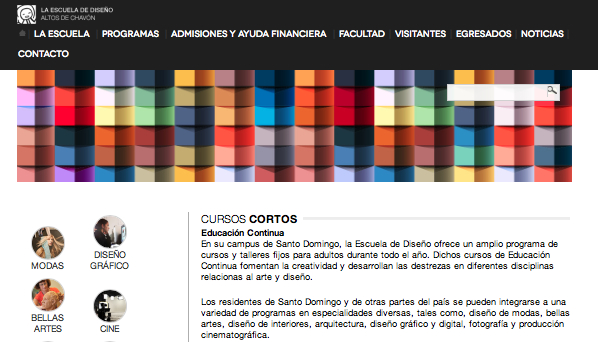 "I just wanted to take a moment to say THANK YOU for the amazing work you and your team have done for our school. The website looks great.

It is an absolute pleasure working with a team so responsible, efficient and hard working such as SILGON. No words. It is by far my best experience with a web agency in all my years doing this. Paola and Rosanna rock – always willing to help out, to look for ways to get things done – with the best of dispositions."

Maria Elena Moore
Marketing Director at the Altos de Chavón Cultural Foundation
Visit altosdechavon.edu.do to see the new and beautiful website for the Altos de Chavón School of Design and all they have to offer.
About SILGON

SILGON is a modern media company based in Casa de Campo – the Dominican Republic's most affluent community.

An integral member of the community, SILGON, is Casa de Campo's #1 media provider. With CasaLife, our quarterly print magazine, Casa de Campo Living our daily online news source, "The Weekly" our email newsletter, as well as Casa de Campo TV, Casa de Campo's own TV Channel – we are who the community relies on and trusts to keep up-to-date with everything that is happening in Casa de Campo.

Also a web development company, SILGON, creates and maintains websites for some of the Dominican Republic's most successful companies.

(809) 523-2045
[email protected]

To read more about Silgon Inc. click here!