This post is also available in: Spanish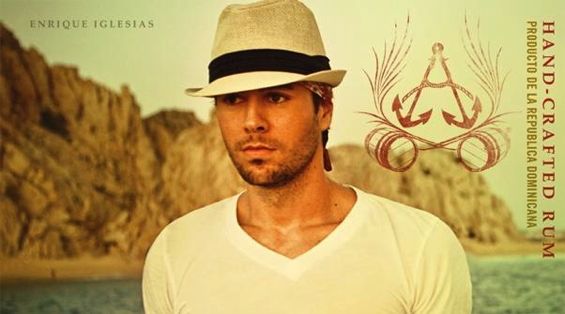 We, at Casa de Campo Living have been raving about Ron Atlantico since it was first launched in the Dominican Republic in 2008  by Casa de Campo local, Aleco Azqueta and since then the Dominican Republic's premium rum has become household name (by Casa de Campo standards) – popular at dinner parties, events at in cocktails at the Beach Club by Le Cirque. And now Ron Atlantico has announced a new partnership with world-famous singer Enrique Iglesias.
Here is what Enrique Iglesias has to say about the partnership:

"I was introduced to ATLANTICO by friends in Miami, quickly became a fan, and followed its development over the last couple of years" says Iglesias. "I was recently introduced to its co-founders, Brandon Lieb and Aleco Azqueta, and was immediately drawn to their entrepreneurial spirit and passion for developing a world-class product. I am now delighted to be a partner in this top-quality rum. Not to mention that rum is a sexy category,it's all about escape: the islands, sun, sand, water, relaxation. With ATLANTICO Rum's quality, there's an added classic Caribbean sophistication that I really relate to."

This partnership comes as no surprise to us – back in March of this year we published an article about Enrique Iglesias' love for this delicious sweet and delicate rum "Ron Atlantico: Enrique Iglesias loves it and we do too!"
Ron Atlantico has now become so popular that it can be found for sale all over the world, as well as in Casa de Campo, at the Nacional supermarket in the Marina Casa de Campo!
About ATLANTICO Rum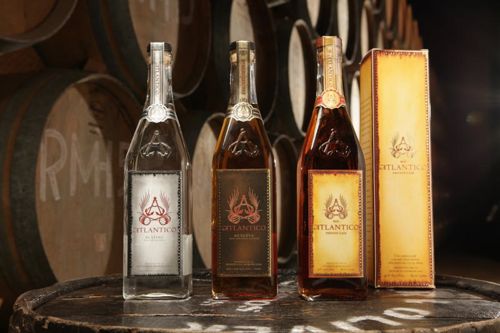 ATLANTICO Rum is a complex, flavorful, super premium dark rum made from an exquisite selection of the Caribbean's finest small batch aged rums. It is a product of the Dominican Republic, where it is aged, blended, and bottled by hand.
About Enrique Iglesias
Enrique Iglesias was last in Casa de Campo in April 2009 and performed in the Altos de Chavon Amphitheatre, as part of his 'Greatest Hits World Tour.' During his stay in Casa de Campo Enrique Iglesias was spotted at Peperoni in the Marina Casa de Campo, which is where all celebrities visiting Casa de Campo like to hang out – most recently we spotted A-Rod and Cameron Diaz there, but we've also seen the Jonas Brothers, Kate Hudson and even Beyonce and Jayzee there.
With more than 58 million albums sold worldwide, 22 #1 tracks on Billboard's Hot Latin Songs Chart, unbeatable records, countless awards, and thousands of sold out concerts around the globe, Enrique Iglesias continues to be one of the most successful artists in modern music. Iglesias is currently promoting his latest release, Euphoria, a star-studded affair featuring guest appearances by Akon, Juan Luis Guerra, Nicole Scherzinger, Usher, and Wisin & Yandel and produced by RedOne (Lady Gaga, Mary J. Blige), Mark Taylor (Nelly Furtado, Britney Spears), and Enrique's long-time collaborator, Carlos Paucar. This is the first Enrique Iglesias album to feature songs in both Spanish and English.
NOTE: Please note that the photograph of Enrique holding a bottle of Ron Atlantico was photoshopped!!
The original photo was taken by me during Enrique's concert in Altos de Chavon and I added the bottle of Ron Atlantico in afterwards for this article!!
To read more about Ron Atlantico, click on the following links:
Ron Atlantico: Enrique Iglesias loves it and we do too!
Ron Atantico making a splash in the US!
The Launch of Ron Atlantico – the Dominican Republic's super premium rum
Ron Atlantico – now on sale in the Marina Casa de Campo