This post is also available in: Spanish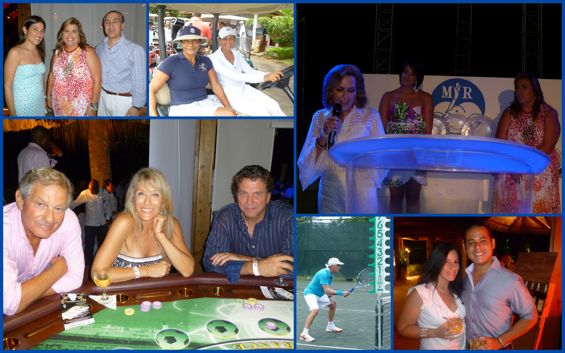 Last weekend was the Fundacion MIR Family Weekend For Life Event with tennis and golf tournaments taking place during the day of Saturday the 15th of August, followed by a spectacular dinner, dance, awards ceremony and after party with DJ Gringo at the Beach Club by Le Cirque.
The following is a brief summary of the event and a few photos, I will be following this article up with many more photos and a few more juicy details of each of the activities!
The day started at 9AM at the La Terraza tennis club, where competitors of the tennis tournament battled it out to become the champion of their category.
Competitors enjoy the tennis tournament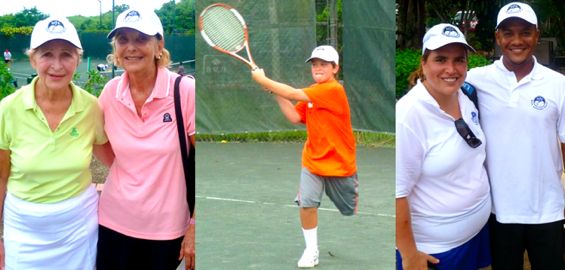 Following the tennis, the golf tournament began at 1PM at the La Romana Country Club, when competitors played 9 holes from the Dye Fore course and 9 holes of the La Romana Country Club course. Results, more photos and commenty from Dave Pfisterer, Casa de Campo's new head golf professional coming soon.
Golfers Joseph Genao and Jose Tapia Baez prepare to tee off

In the evening, the 'Dancing for Life' event began  with a cocktail at the Beach Club by Le Cirque at Casa de Campo's beautiful Playa Minitas. The dinner took place in the area behind the Beach Club by Le Cirque, which had been set up with hundreds of tables, where guests could enjoy a delicious dinner and inspiring speeches given by Lian Fanjul de Azqueta,  founder of the Fundacion MIR and  her daughter Lyanne Azqueta who currently runs the Fundacion MIR.
Guests enjoyed a candle-lit dinner on Playa Minitas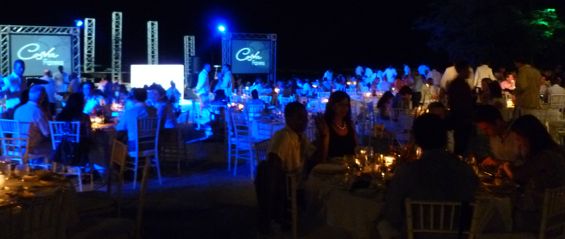 Following such a wonderful dinner, the dance floor quickly filled with couples, families and friends happy to dance the night away and as the evening progressed the party moved to the Beach Club by Le Cirque where DJ Gringo kept the party pumping until well into the night!
Lian Azqueta and Manny Machado enjoying the Ron Atlantico bar at the after party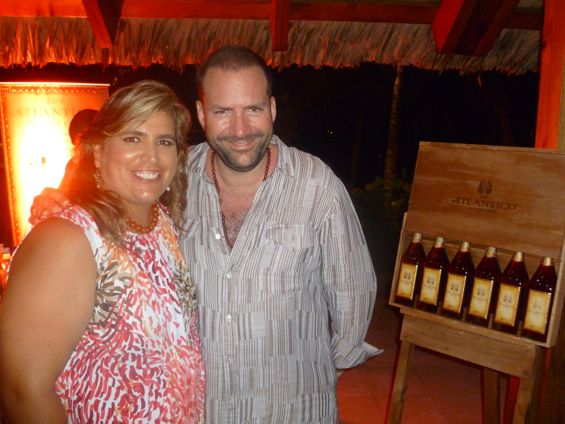 This event was, from start to finish fantastic and very much enjoyed by everyone who participated, there is no doubt that a great sum of money was raised to benefit the Fundacion MIR, a non-profit organization which works to provide eduction and health services to the children and people of La Romana most in need. To read more about the Fundacion MIR, click here.
I will be publishing more details and photos from this event very soon, including the winners of the tournaments, Tiffany's mysterious blue boxes, the Faux-Casino by the Casino Diamante Dominicus-Bayahibe and many more party photos!