This post is also available in: Spanish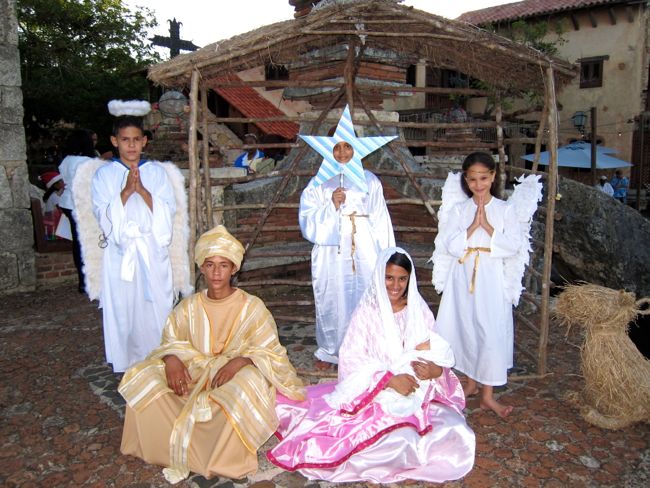 On Thursday the 27th of December 2012, a wonderful "Nacimiento Viviente" (Live Nativity) was celebrated in front of the St. Stanislaus Church in Altos de Chavon, by the students of Fundación MIR.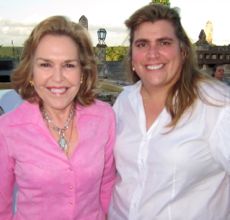 In the audience were many members of the Casa de Campo community, tourists and, of course, the Fundación MIR's founder, Lian Fanjul de Azqueta with her daughter and director of the charity, Lyanne Fanjul, as well as other members of the family.
The event with the doors of the St. Stanislaus church creating a magical backdrop, started at 5:30pm when two talented students from the Fundación MIR's girls school took center stage as the narrators – introducing to the gathered public the beautiful Christmas story. The rest of the boys and girls dressed as angels, farmers, the Three Kings, Joseph, Mary, and many other characters – thrilled the audience with their impressive articulation and acting, complimented by the beautiful singing of the Fundación MIR choir (consisting of an older group of students), who throughout the story interpreted various holiday songs.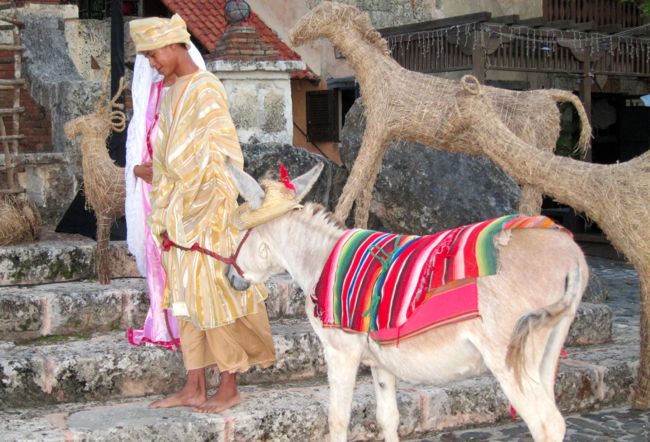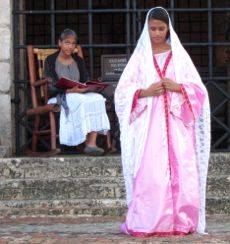 The event's highlight and certainly the most funny moment of the evening, was the arrival of a special guest an actor; Margarito (the Altos de Chavon famous donkey!), who under the watchful eyes and laughter of those in attendance, fabulously acted as the donkey who transported Mary in the long journey!
Congratulations to all the students of the Fundación MIR; for your effort in everything you do, and of course to the organizers of this wonderful celebration!
The following photos were taken during the show on Thursday the 27th of December in Altos de Chavón: 



The Fundación MIR is a non-profit organization which works to provide education to the children of the greater La Romana area, who are most in need. They run 3 schools; the MIR Esperanza (boys vocational school), the Escuela Tecnica Vocacional Fundación MIR (girls vocational school) and the Primaria MIR (infants school).