This post is also available in: Spanish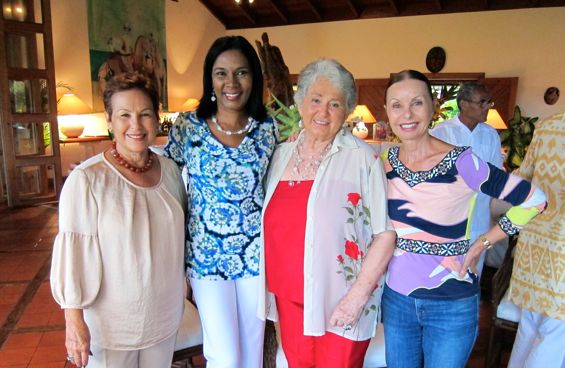 On Friday the 9th of September, following a very heavy down pour of rain, the September edirtion of the Cafe de La Leche event was hosted by Anna Cosulich in her Casa de Campo villa overlooking the Teeth of the Dog golf course. 
Fortunately, by the time Anna's guests began to arrive the rain had nearly stopped, so with the help of umbrellas we all arrived safely into the Anna's gorgeous Casa de Campo villa, where we were able to enjoy a wonderful early-evening drink whilst watching the sun set over the golf course.
Enjoying the Cafe de la Leche in Casa de Campo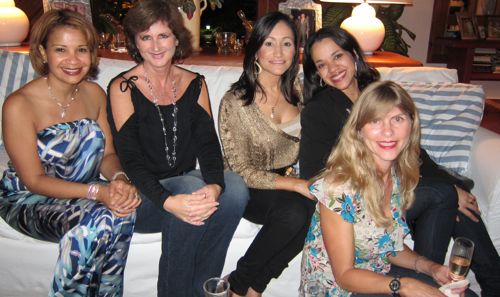 Anna's guests enjoyed sangria and champagne cocktails whilst nibbling on a delightful selection of pastellitos and sweets such as brownies and apple pie – perfect to brighten a rainy day in Casa de Campo!
Milk donated to the Cafe de la Leche for the Hogar del Niño's more than 200 babies!


About the Cafe de la Leche
The Cafe de la Leche is a monthly charitable event, a little like a coffee or a tea party held for the ladies of Casa de Campo (although men are occasionally invited) to boost the milk supplies of the Hogar del Niño in La Romana – which uses the milk to feed the more than 200 babies cared for daily in it's crib room. Everyone is welcome to attend this great event, it's totally free – you are just requested to bring some dried/powdered milk, cereals or baby formula to contribute. The Hogar del Niño is a children's day-care and education center in La Romana which cares for more than 1300 children every day.
Here are my photos of the Cafe de la Leche hosted by Anna Cosulich at her Casa de Campo villa: