This post is also available in: Spanish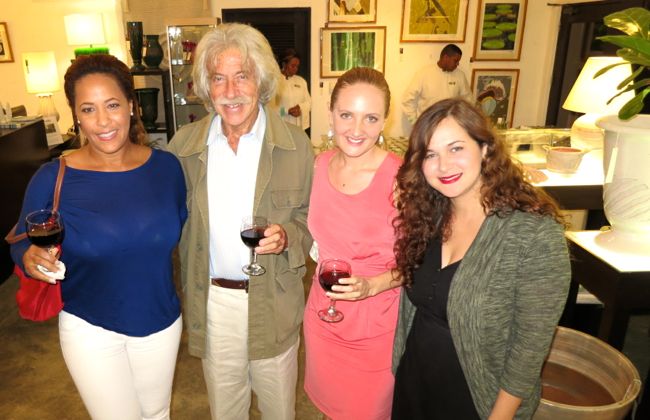 Last Friday the 5th of April Emilio Robba hosted a cocktail at the Altos de Chavón Art Studios by Emilio Robba in celebration of the launch of his latest collection.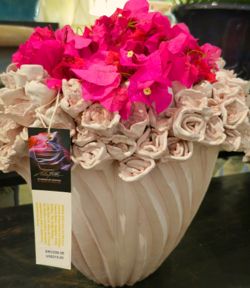 Despite the rainy skies, the occasion was a pleasant gathering of Casa de Campo villa owners, residents and guests who were excited to see the beautiful new pieces.
The most popular were without a doubt the bowls and vases rimmed with gently curled roses. Perfect filled with fresh flowers as a table center piece. Also intricately beautiful were the tall vases covered in leaves and flowers like a vine winding around the body of the piece.
Irene Caslini and Alice Caslini de Morcioni admire the rose rimmed pieces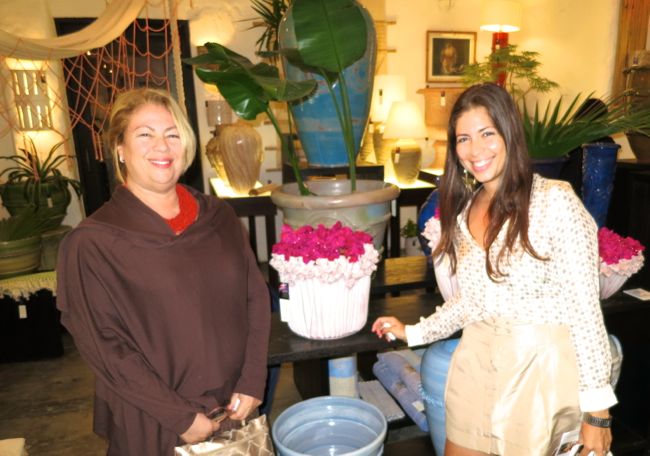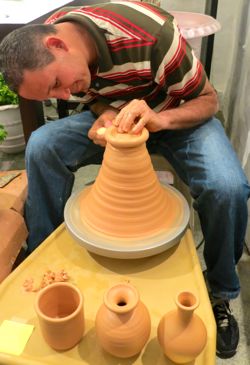 Whilst we sipped our glasses of wine, we enjoyed a live ceramics exhibit by one of the workshop's talented artisans, which, after I purchased the first one (a delicate vase perfect for a single rose), he sold at least 6 more to the various other guests and spectators.
An intimate crowd, we had the opportunity to talk with Nicole Dickson, manager of the Altos de Chavón Art Studios by Emilio Robba, who, as we're currently decorating our new apartment in Los Altos told us all about how they can customise pieces – and even come to your home and help select pieces perfect for your space. My misconception that Emilio Robba would be too expensive was shattered when I found a stunning hand carved lamp (at least 5 ft tall) for just US$255 – which when you factor in the 10% discount for villa owners is excellent value for money.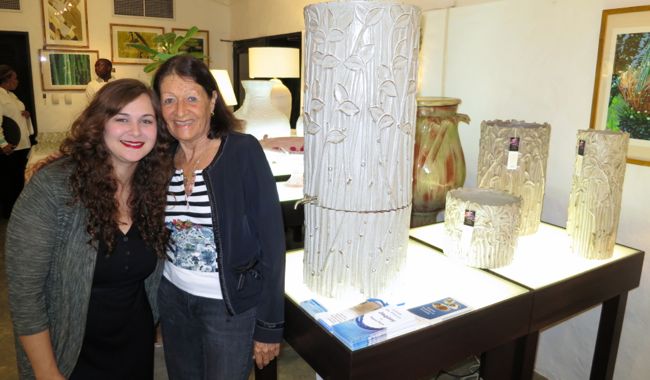 So now that we've been seduced by the Emilio Robba ceramics, we're seriously considering having Nicole come to our home – and if (when) that happens we will certainly let you know all about our experience!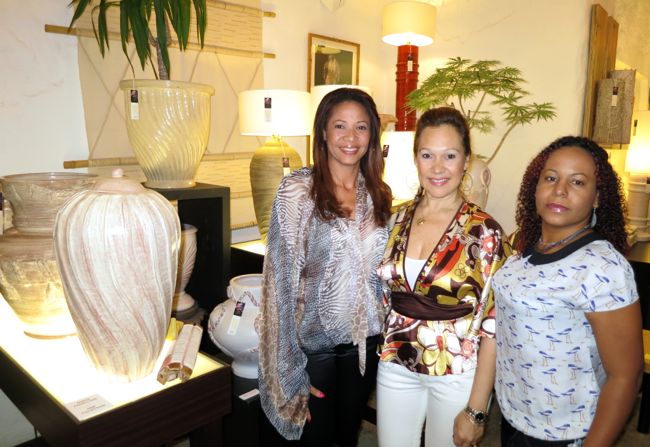 Did you know? All the pieces for sale at the Artists Studios are actually created in Altos de Chavon – so not only can you purchase customised items, but you are also welcome to visit the studio and even oversee the creation process! Pretty cool!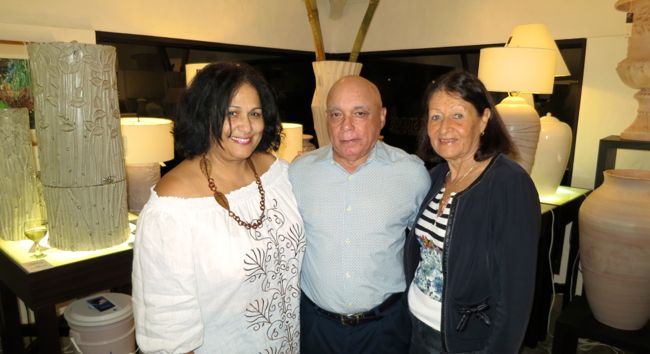 Altos de Chavón Art Studios by Emilio Robba

(809) 951-1500 ext. 5353

Open daily 9am – 5pm