This post is also available in: Spanish
Semana Santa, or Easter Week, is always one of the busiest weeks of the year in Casa de Campo. With many events to choose from, there was one that could not be missed on Thursday, April 18th. The Fundación MIR organized its third edition of their sweet activity that embodied what Easter is about: a time to rejoice and bring family and friends together. Plus, their Easter bunny was seen hopping about the resort taking pictures with all the kids and once again this year he had a yellow companion come along with him!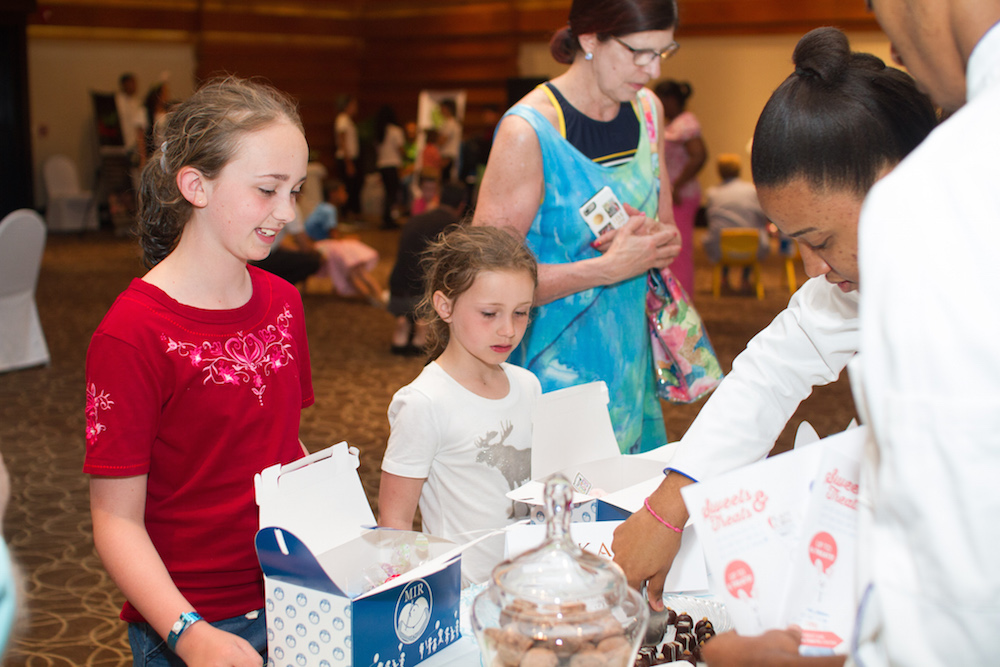 The event took place from 10:00 a.m. – 7:00 p.m. where kids picked up their Easter baskets and filled them with delicious treats! Kids from all over the resort came to the event to collect treats, say hello to the Easter Bunny and pose for pictures. Outside the conference center, they set up two big inflatable games where the kids bounced up and down burning those candy calories. There was a play and coloring area, a musical and kids zumba station where the kids learned about music and danced the day away.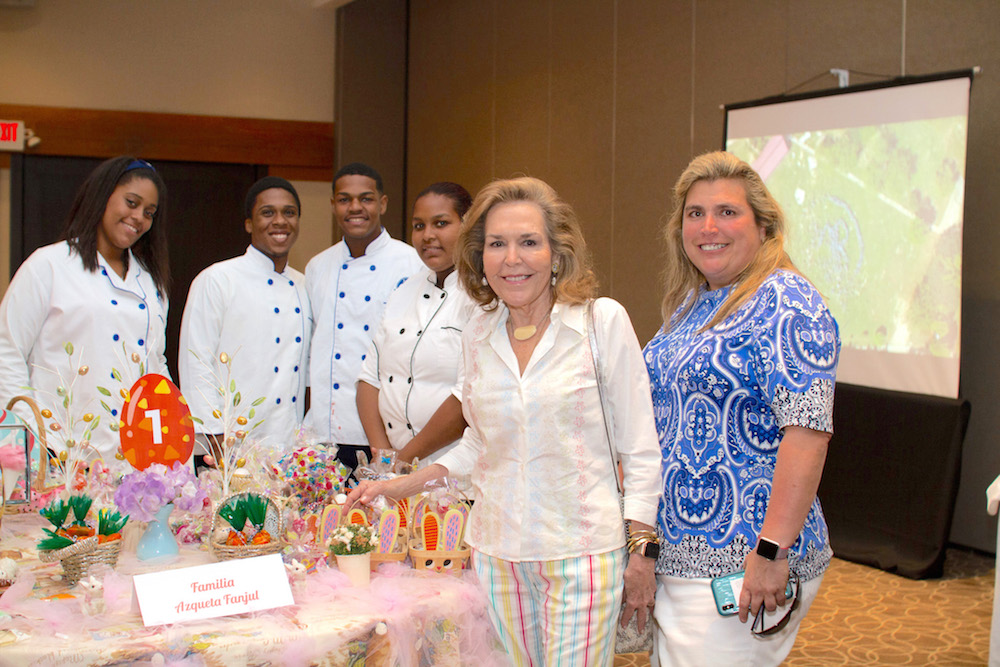 Easter Treats and Sweets by Fundación MIR was a resounding success and an activity for the whole family. The Flamboyan Conference Center never looked better with numerous beautifully decorated tables in pastel colors, and what made them even more appealing was that they were filled with delicious candies! Provided by various sponsors such as Crema Pastelería, Krispy Kreme, Florida Crystal, Casa de Campo Hotel, and many others who have always supported the MIR's activities; the activity was exceptionally well organized. We also saw some of the Fundación MIR students with bright smiles helping out the kids at each of the tables.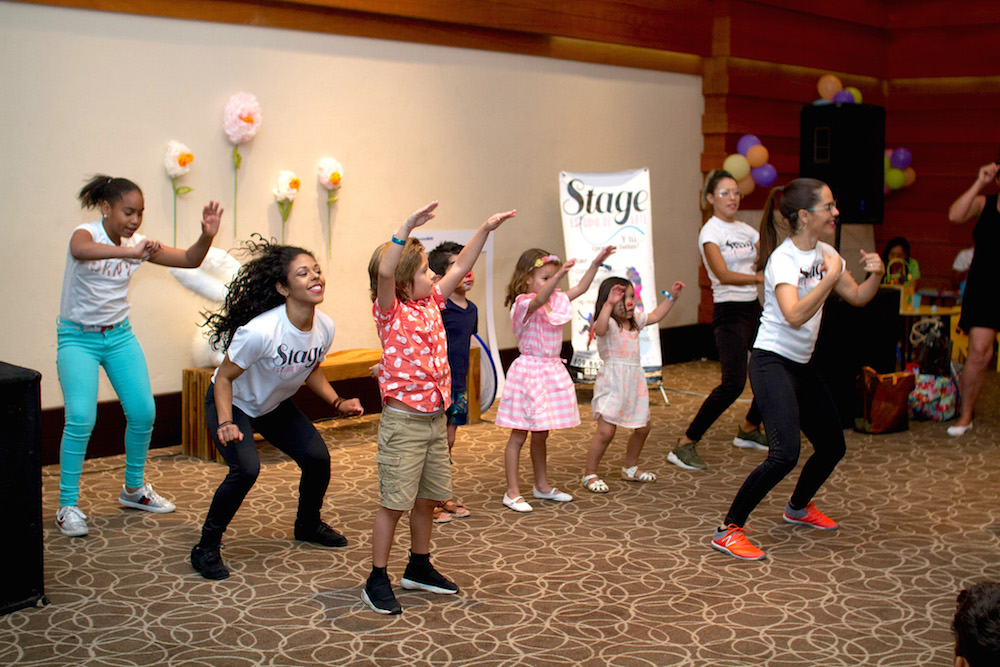 This is the third time the Fundación MIR hosts this event and we were able to see how it will just get better with time! It was a very successful afternoon that raised funds for the foundation's schools and helped allow them to continue in their charitable initiatives for La Romana's youth.
We hope you were able to hop into the Flamboyan Conference Center and satisfy your sweet tooth during this year's Easter holidays! Below are more pictures from Easter Treats and Sweets, taken by Eurys Mercedes:
The Fundación MIR



The Fundación MIR is a non-profit organization which works to provide education to the children of the greater La Romana area, who are most in need. They run 3 schools; the MIR Esperanza (boys vocational school), the Escuela Técnica Vocacional Fundación MIR (girls vocational school) and the Primaria MIR (infants school). For more information on the Fundación MIR and to make a donation, visit their website: www.mirinternational.org To make a donation contact the MIR office in Casa de Campo (809-523-8270) or in West Palm Beach (561-366-5095). Donations are tax deductible for US Citizens!

To find out more and see photos and articles of events organized by the Fundación MIR – click here!