This post is also available in: Spanish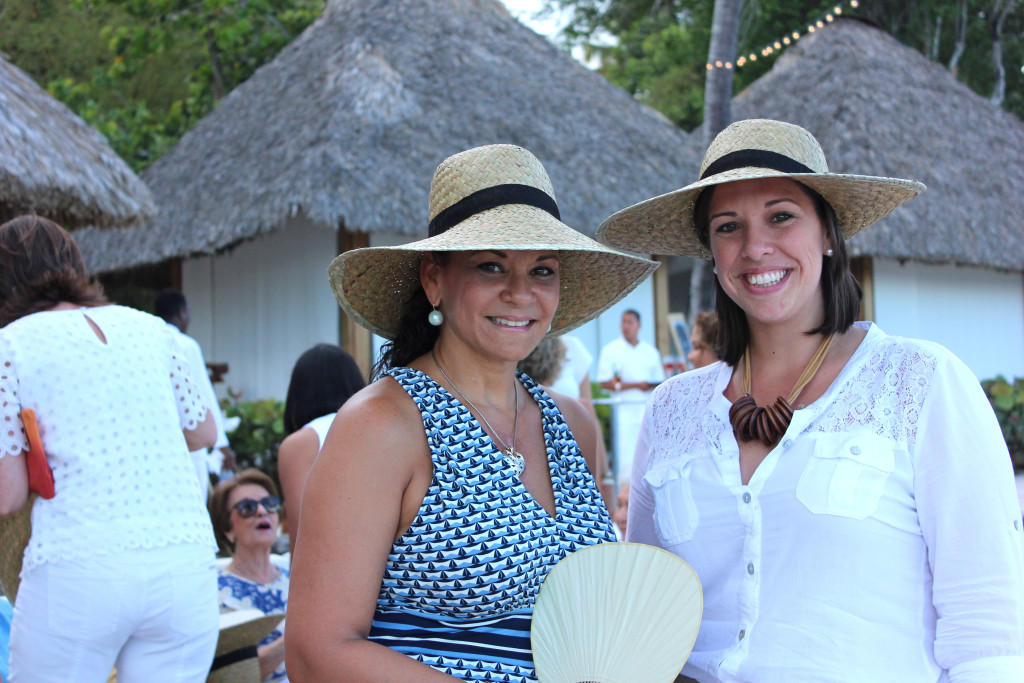 Every month, I look forward to reading Rebecca's article about the most recent Cafe de la Leche gathering in Casa de Campo. The pictures are always fun and it's great to see how so many ladies gather together and contribute to a good cause by boosting milk supplies of the Hogar del Niño (a daycare and educational facility in La Romana) – which uses the milk to feed more than 200 babies cared for daily in it's crib room.
Having never been to one myself, and given that Rebecca is still away on the longest honeymoon in history, I was pretty excited about attending my first Cafe de la Leche! Hosted this past Friday, July 11th at Minitas Beach with Casa de Campo and Tres Eventos as the hosts, July's edition of the Cafe de la Leche was delightful. The combination of Tres Evento's beautiful decoration and attention to detail, Casa de Campo's exquisite food, personally attended to by Chef Anthony Masas – the resort's own Executive Chef, and the conversations with the lovely ladies who attended, made it a very memorable afternoon.
The Casa de Campo Resort and Tres Eventos were the event hosts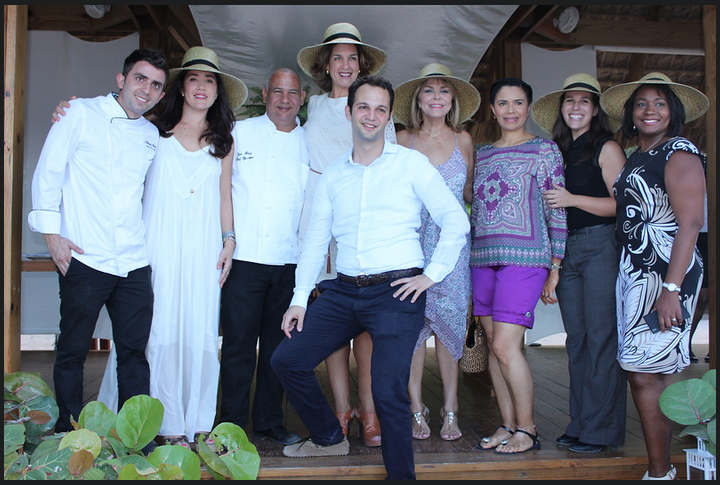 Held right on the sand, by one of the large gazebos at Minitas, many of the ladies in attendance (myself included!) did not hesitate to kick off their shoes and put on the straw hats that Tres Eventos handed out to fully embrace the beach theme of this summer edition of Cafe de la Leche.
The centerpiece of the casual gathering was the main table under the gazebo with delicious hors d'oeuvres in every corner and oh so many desserts! While the ladies were happy with the cold cocktails that kept flowing, the coffee, tea and juice station was just as inviting… because really, what's a Cafe de la Leche without the coffee?!
All in all, this edition of Cafe de la Leche, hosted by Casa de Campo and Tres Eventos proved to be a complete success, not only because of the lovely time enjoyed by all, but because once again the Casa de Campo community pulled together to boost the milk supply of the Hogar del Niño's crib room, which is what really makes this event so special.
The following pictures were taken by Laura Perdomo at the Cafe de la Leche last Friday, 10th of July, at Minitas Beach in Casa de Campo:



The following addition images were contributed by Casa de Campo: