This post is also available in: Spanish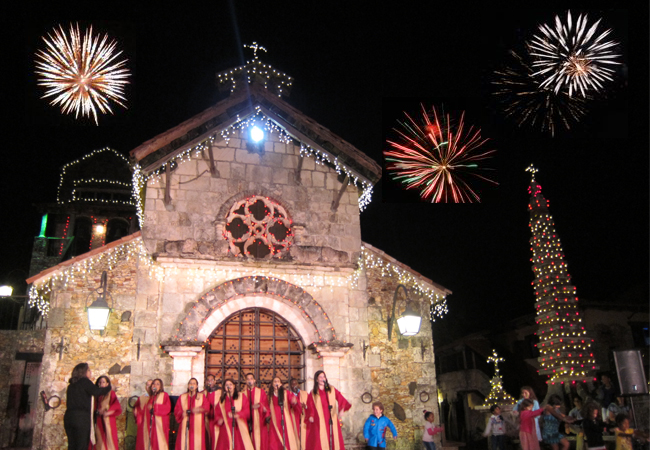 At the end of the eagerly anticipated Nutcracker Ballet performed in the Altos de Chavón amphitheater last Friday night the 16th of December, rather than heading home to bed the Casa de Campo and La Romana community flooded out and onto the Altos de Chavón main plaza to enjoy the Bazaar Navideño, a fireworks display and the "Christmas Harmony" caroling concert.
Shopping in the Bazaar Navideño in Altos de Chavón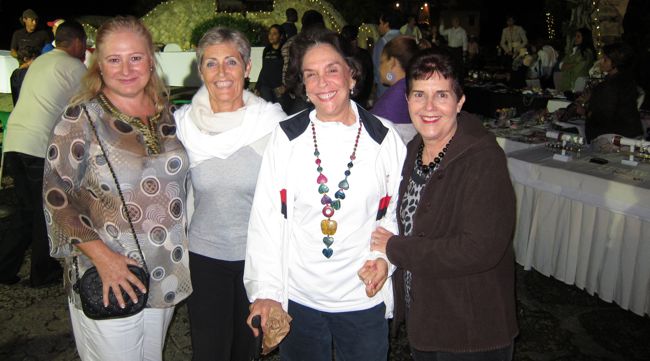 Arriving onto the Altos de Chavón plaza the more than 1,000 guests passed through the Bazaar Navideño (part 2), where Lumo's electric mopeds (starting from just RD$34,000), pickadeli's cupcakes and Rúcticos y Más' furniture display were quiet the attraction and where others did some quick last minute Christmas shopping.
Fireworks over the plaza in Altos de Chavón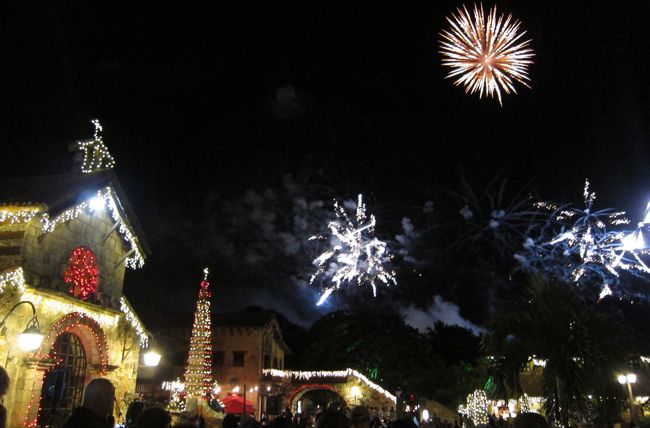 Next stop through the plaza was the main square, where throngs of adults and children gathered in front of the St Stanislaus church to enjoy the majestic firework display as it rained down over Altos de Chavón.
The "Grupo Armonia" perform in Altos de Chavón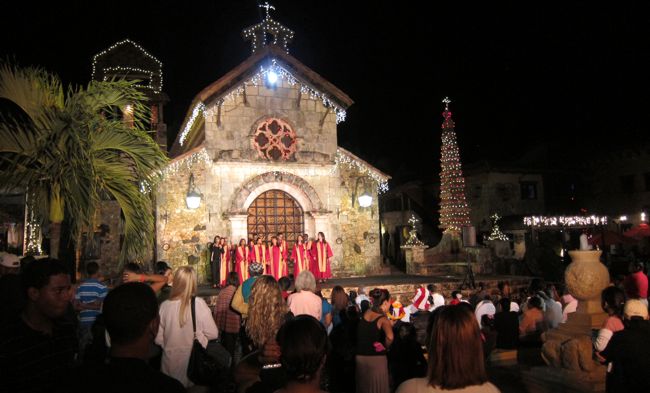 And finally the "Grupo Armonia", with 10 voices and a conductor took center stage in front of the Altos de Chavón church and performed a beautiful, lively and very entertaining carol concert, with carols performed in 4 different languages, dancing and even some audience participation….at the end of the show Casa de Campo's little ones were invited up onto the stage to sing and dance along to the famous "Jingle Bells" song.
Singing on the stage in front of the Altos de Chavón church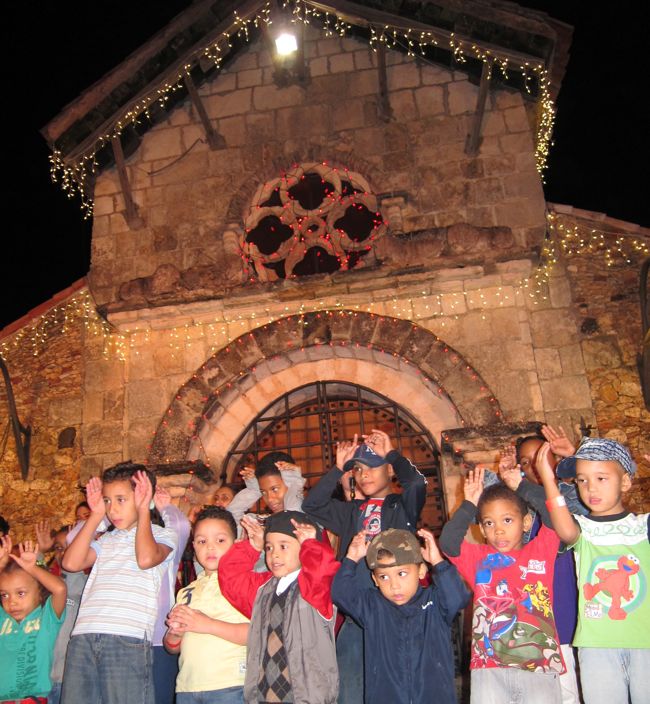 Header Photo: Please note the photo at the top of this article has been photoshopped! I added the fireworks in to make it look prettier – there were no fireworks during the singing (otherwise we wouldn't have been able to hear the singing!)
Here are a few more photos taken during this magical evening in Altos de Chavón, Casa de Campo: