This post is also available in: Spanish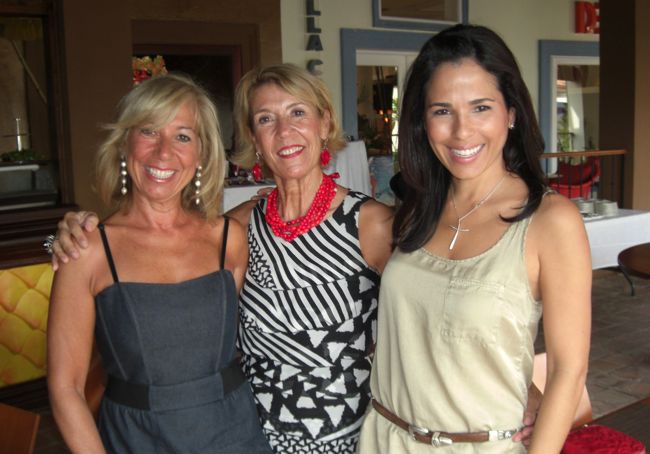 Last Friday the 3rd of February 2012, Ivonna Sosa and Susana Joa hosted February's edition of the Café de la Leche at Susana's Chinese restaurant, Chinois in the Marina Casa de Campo – and with the help of lychee martinis and an impromptu fashion show presented by Jenny Polanco – we all had a great time!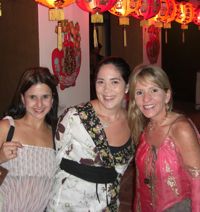 As is the custom, the charitable gathering began at 5pm in the afternoon and welcomed Casa de Campo ladies (and their children), who arrived bearing gifts of dried milk and cereals to be donated to the Hogar del Niño, a children's daycare centre in La Romana. To find out more about the Café de la Leche, click here!
On this occasion, the Café de la Leche, a monthly event, which has now been running for more than 10 years was hosted by Casa de Campo villa owners and friends Ivonna Sosa and Susana Joa. By teaming up, this popular pair were able to attract a large crowd of Casa de Campo ladies of all different nationalities, who turned out to support not only the Hogar del Niño charity but also their friends, as well as to enjoy the delicious Chinese buffet catered by Chinois.
Café de la Leche at Chinois in the Marina Casa de Campo


Located in the Marina Casa de Campo's principle restaurant area, known as the "Plaza Portofino", Chinois is a Chinese restaurant which offers a wide range of traditional Chinese food and is available to Casa de Campo hotel guests as part of their dining plan.

Chinois is popular among Casa de Campo villa owners and residents for hosting numerous events and activities throughout the year, such as the "Chinese New Year Celebration", which took place recently on Friday the 27th of January.
In a surprising and exciting break from tradition, the Café de la Leche (which is normally rather a tame occasion involving a few drinks and nibbles among friends), guests at this month's gathering were treated to a surprise fashion show by Jenny Polanco!
Casa de Campo young ladies modelled for Jenny Polanco


Jenny Polanco, one of the Dominican Republic's most popular designers, also happens to be a well-like member of the Casa de Campo community, who owns 3 fashion and accessory stores in the Casa de Campo resort; 2 in the Marina Casa de Campo and one in Altos de Chavón.

Although Jenny Polanco designs a wide range of different clothes and accessories, the collection she chose to exhibit during the Café de la Leche was "beachwear", with the 6 gorgeous models showing off cute white dresses, kaftans, beach cover-ups, bathing suits, beach bags and chunky statement jewelry – all of which can be found in the Jenny Polanco store in the Marina Casa de Campo (with the exception of some pieces, which have already been sold as a result of the show!)



Following the fashion show, guests tucked into a Chinese feast including sushi, duck wraps and various other classic Chinois treats – all washed down by the lychee martinis, which were incredibly popular!
And as if that wasn't enough excitement, before the night was through, a dress by Jenny Polanco was raffled off and won by Diana Figuaroa, who kindly gave her prize to her friend Julia Martinez!
Hostesses Ivonna Sosa and Susana, with prize winners, Julia and Diana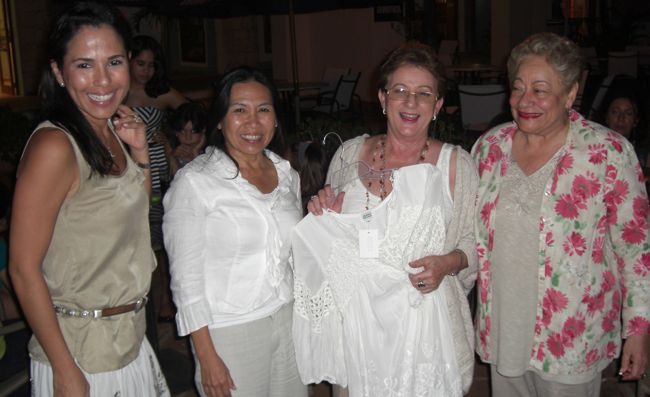 What a fantastic and memorable Café de la Leche event! Congratulations to Susana Joa and Ivonna Sosa!
About the "Café de la Leche"

The Cafe de la Leche is a monthly charitable event, a little like a coffee or a tea party held for the ladies of Casa de Campo (although men are occasionally invited). The aim of the Café de la Leche gatherings are to boost the milk supplies of the Hogar del Niño (a daycare and educational facility in La Romana) – which uses the milk to feed more than 200 babies cared for daily in it's crib room.

Click here to view PHOTOS of previous Café de la Leche events!
The Hogar del Niño

The Hogar del Niño is a children's daycare and educational center for over 1500 children, located in La Romana town, just outside of Casa de Campo. Children from as young as just a few weeks old up to 18 years old are cared for and educated daily, from as early as 5:30am and staying as late as 7pm.

The organization also provides special schooling to over 75 hearing impaired and blind children, as well as a vocational school where over 235 students receive classes in different areas like: sewing; industrial preparation, installation and electrical maintenance; plumbing and management of computer office programs.

Contact the Hogar del Niño on:
Tel: (809) 523-8901 or (809) 556-3181
Email: [email protected]
Website: www.hogardelnino.com