This post is also available in: Spanish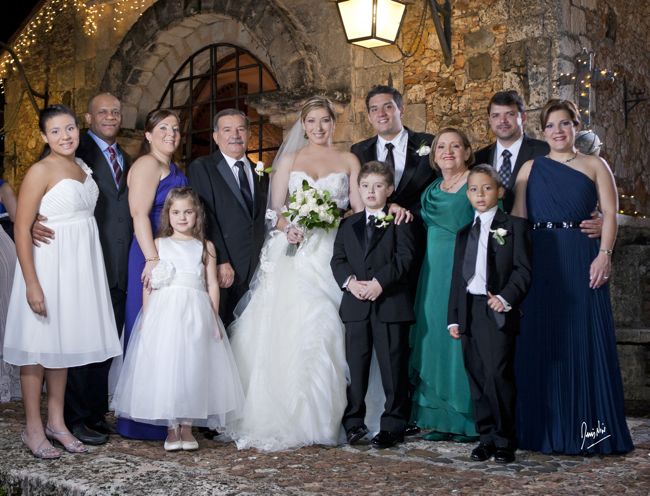 In December 2011, Linda Rosalyn Tlustos and her groom, Cesar Enrique Perez celebrated their dream destination wedding at Casa de Campo's beautiful church in Altos de Chavón, an occasion they shared with more than 100 of their family and friends.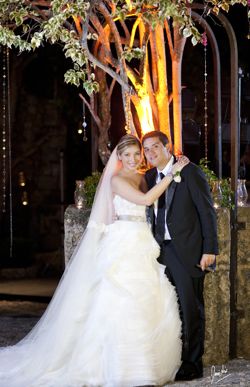 Linda and her husband Cesar both from Venezuela, chose Casa de Campo and Altos de Chavón as the perfect location for their destination wedding without ever having visited the Casa de Campo resort – and when their dream became a reality in December 2011, their fairytale wedding could not have been more perfect.
The happy couple, who now reside in Miami spent a total of 6 days in Casa de Campo for their wedding, whilst their more than 100 friends and family, the majority of which travelled from Venezuela for the occasion spent a wonderfully relaxing weekend in the Casa de Campo resort, attending the wedding the highlight of their trip of course.
The beginning of a fairytale wedding in Altos de Chavón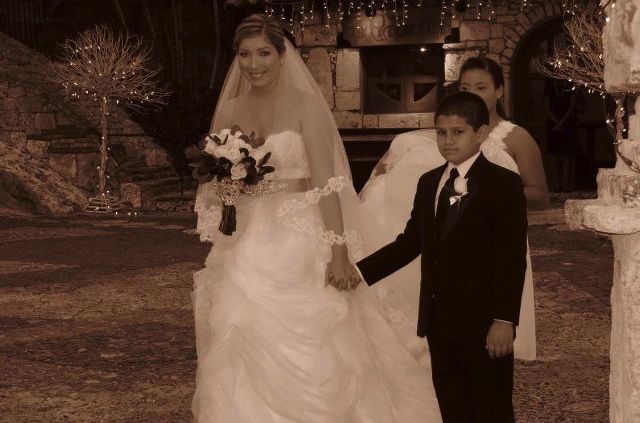 And so at sunset on Saturday evening the 17th of December, Linda Rosalyn Tlustos, dressed in a classic white gown by Lazaro, a Cuban designer, crossed the cobbled plaza of Altos de Chavón into the St Stanislaus church where she married her love, Cesar Enrique Perez. Following the romantic ceremony, the wedding guests were serenaded by a violin and chelo duo as they enjoyed cocktails in the main plaza overlooking the Chavón river, before the reception took place in the intimate plaza behind the church.
Here Linda tells the story of her fairytale destination wedding in her own words: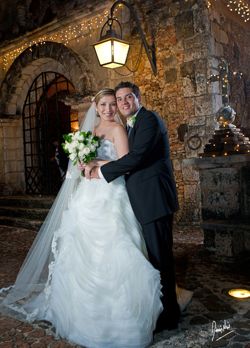 Why did you choose Casa de Campo and Altos de Chavón for your wedding?
Linda: Honestly I wanted a place in between Venezuela, where our friends and family live and Miami where we now live. I always wanted a destination wedding, where I could reunite with my dear friends and family for a weekend, relax and get away from it all. Casa de Campo has the most beautiful chapel I have seen in my life and is also the ideal place to relax. Casa de Campo is a marvelous place.
Did your wedding in Altos de Chavón live up to your expectations?   
Linda: The wedding, thanks to Daniel Hernandez, as well as Dubraska and America, who personally helped us with everything – was a dream come true. The reality was amazing. Altos de Chavón is a magical place, the church is from a fairytale, all our guests fell in love with the place.
[Daniel Hernandez is the general manager of the Casa de Campo resort.]
You chose to celebrate your wedding reception in the small plaza behind the church, why?
Linda: The old historical area of Altos de Chavón where we held the reception is one of the most romantic places I have ever seen. Everything is made of stone, there are many trees and the small plaza is very private.
The reception in the plaza behind the Altos de Chavón church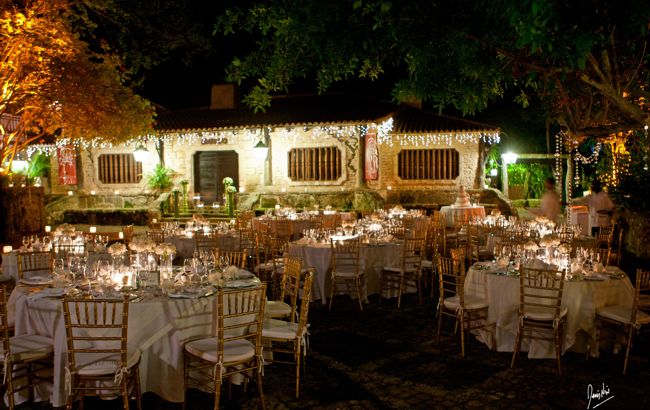 As well as your wedding in Altos de Chavón, which other places in Casa de Campo did you enjoy during your stay?
Linda: Minitas Beach is fantastic – we celebrated a birthday there and we loved the Beach Club by Le Cirque. All our immediate families were staying in Casa de Campo villas, which is where we gathered most nights. Each Casa de Campo villa is more beautiful than the next and the service was excellent (the stewards, the drivers, the maids etc.)
Where did you spend your honeymoon?
Linda: We celebrated the wedding during the holidays, so we were unable to have a honeymoon in December, but it was worth it to have our family and friends together during this important time. We will be going to Europe for 5 weeks in May.
Do you have any plans to come back to Casa de Campo?
Linda: We will be coming back to Casa de Campo in December, to celebrate our first anniversary.
Married in Altos de Chavón – a dream come true!


Posing outside the Altos de Chavón church in Casa de Campo:
Cesar Perez, Alixza Gotera de Perez, Cesar Enrique Perez, Linda Rosalyn Tlustos, Norma Garavito de Tlustos