This post is also available in: Spanish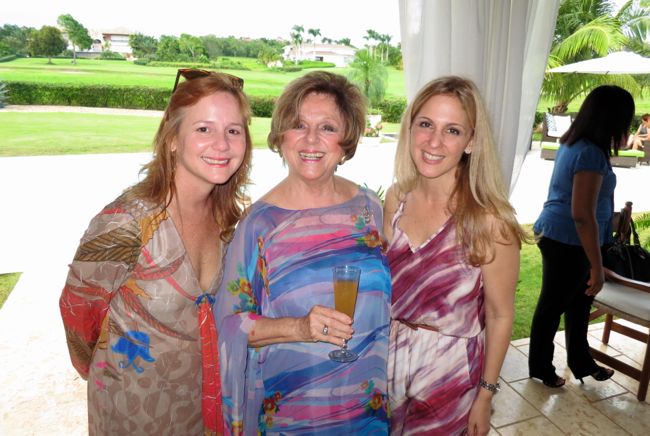 Last Friday the 10th of May, despite a rainy day.. the sun shone for the Café de la Leche hosted by Claudia Reyes de Lama at her beautiful Casa de Campo villa in Las Colinas.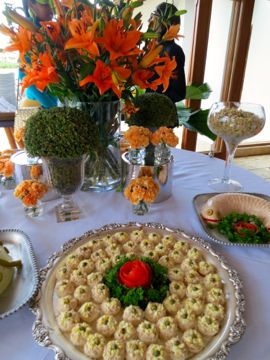 Having attended many Café de la Leche gatherings herself over the last 11 years, this was surprisingly Claudia's first time as hostess of the occasion, but as the beautiful blonde dressed in the cutest jump suit welcomed guests with ease and elegance it was clear that Claudia possesses the same sense of hospitality which comes so naturally to the Dominican people.
The cousin of Xiomarita Matos, President of the Hogar del Niño and therefore the niece of Xiomarita's mother, Xiomara Menendez founder of the Patronato Benefico Oriental, umbrella foundation for the Hogar del Niño, Claudia is naturally a great supporter of the Hogar del Niño cause, an educational and daycare facility in La Romana, which also runs an incredible college sponsorship program.
Amongst the many glamorous guests were Nicole Lopez Baker and Gueri Garcia, graduates of the Hogar del Niño, who thanks to the Hogar del Niño's College Sponsorship Scheme have been studying architecture in San Pedro de Macoris – and now nearing the end of their course have just won another scholarship and are off to Argentina for their final project! Congratulations to them both – we look forward to hearing more about you soon!
Hogar del Niño graduates, Gueri Garcia and Nicole Lopez Baker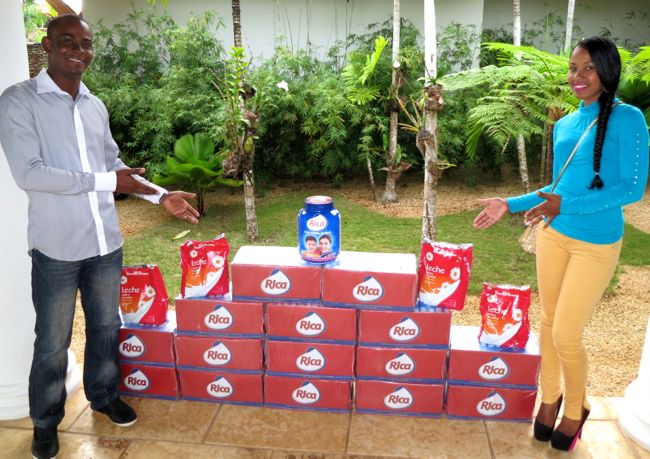 Also amongst the group was Meri Hirose, who will be working at the Hogar del Niño for the next 2 years at their special unit which caters for 75 hearing impaired and blind students, as well as Maria Battle, a Dominican Visual Artist and Musician, who as part of her "Muse Seek Project", a combination of music, poetry and paintings, will soon start a new program for these pupils called "Music and the Senses".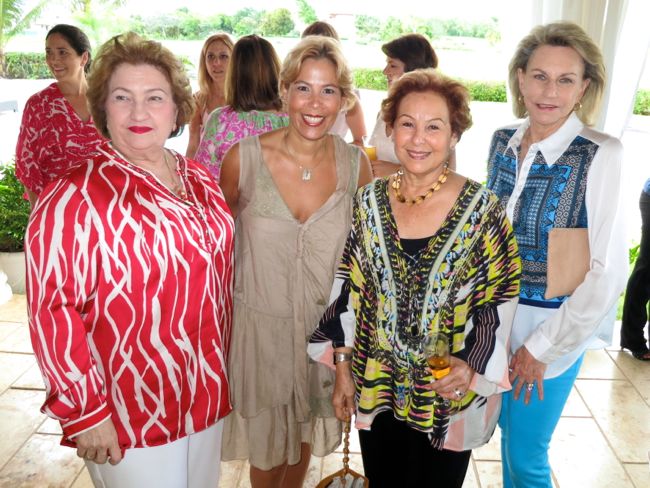 Another wonderful Café de la Leche celebration! And the food was excellent – especially the Mousse Paté by Tia Marinita!
The following collection of photos were taken at the Café de la Leche gathering celebrated at the Casa de Campo villa of Claudia Reyes de Lama on Friday the 10th of May 2013: 



The Cafe de la Leche is a monthly charitable event, a little like a coffee or a tea party held for the ladies of Casa de Campo (although men are occasionally invited) and usually takes place on the first Friday of the month, hosted by a member of the Casa de Campo villa at her Casa de Campo villa or occasionally restaurant/business.

Click here to find out more and for PHOTOS of previous Café de la Leche events!