This post is also available in: Spanish
On March 24th 2012, Leah Patipa of North Palm Beach, Florida and Axel Varela, whose family lives in Argentina wed in a blissfully romantic ceremony on Casa de Campo's Minitas Beach, a ceremony that was framed by perfectly blue skies, crystal blue ocean and gentle rustle of the breeze in the palm trees.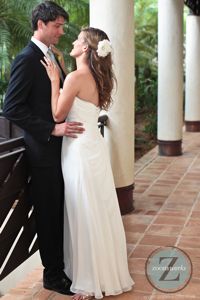 Along with nearly 200 friends and family who joined the couple for their nuptial celebrations, Leah and Axel enjoyed a wonderful wedding weekend, filled with fantastic Casa de Campo events and activities; golf and horseback riding, as well as dinners at Casa de Campo's many restaurants.
The following account of this special celebration is a combination of an interview with the beautiful bride, Leah, as well an article written by Leah and Axel's wedding photographers; Marisu and Shannah of Zoomworks photography.
A tropical wedding in Casa de Campo
Leah Patipa, whose family lives in North Palm Beach, Florida, and Axel Varela, whose family lives in Argentina, met while attending Veterinary School in Athens at the University of Georgia.
"It was the Spring of 2009 when we first saw each other, I was a third year veterinary student making my way into clinics and Axel was a first year surgery resident. The following summer Axel came to a wedding in Palm Beach with me and it was a one way road forward from then on. I graduated and stayed in Georgia for my internship and then took a job for one year following my internship while he finished his residency and clinical instructorship." — Leah
A welcome dinner took place at the Lago Grill, Casa de Campo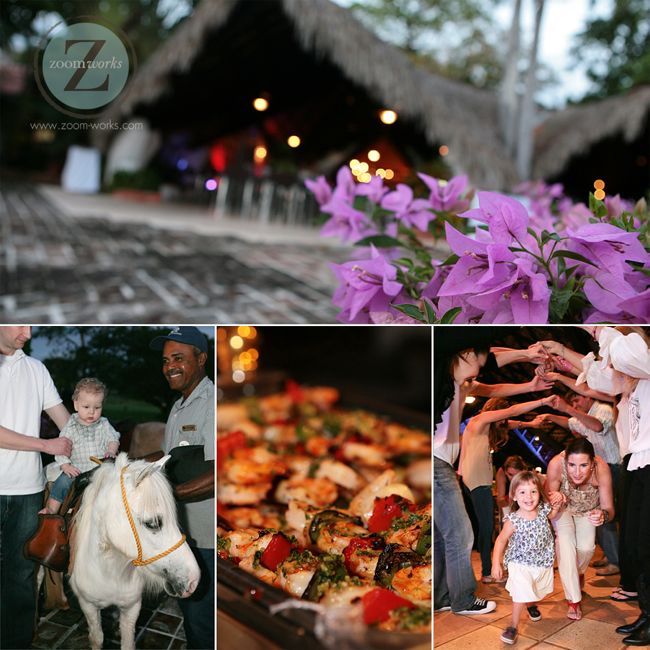 The wedding weekend, held at Casa de Campo, began with a 'mixer' on Thursday night at the Lago Grill, complete with a buffet of local cuisine and a local band. In keeping with their love of horses and riding (both Leah and Axel are accomplished equestrians), they had ponies available to give rides to the children in attendance. As a welcome and thank you, the couple provided beautiful beach totes, imprinted with the date of the wedding and filled with beach necessities and snacks.
Friday's rehearsal dinner at the Marina in Casa de Campo began with a buffet spread prepared by their chef, who was trained at Le Cirque in New York City, New York. Needless to say, it was delightful. The guests then enjoyed an emotional video put together by mothers, documenting the couples courtship. As sunset approached, and the sky turned pink and purple behind the gorgeous yachts, the sound of laughter and clinking glasses could be heard on the night air.
The rehearsal dinner at La Casita in the Marina Casa de Campo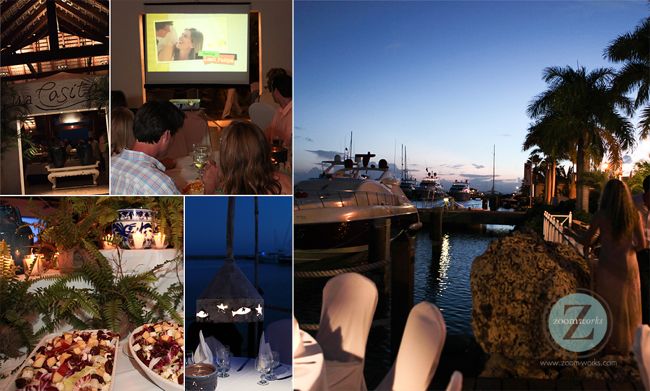 "The rehearsal dinner at La Casita at the Marina was Friday evening and it was not only delicious but had beautiful scenery of the water." — Leah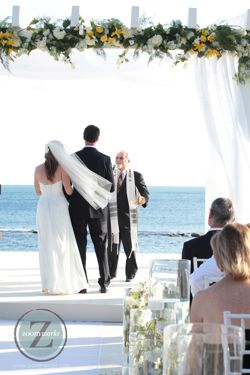 On Saturday [the day of the wedding], the boys woke up with a rousing game of golf, while the girls relaxed at the spa. Accomplished stylist Ralph Mehecidth, who is based in Miami and Santa Domingo, and his team provided hair and makeup for the bride and her bridesmaids. The bride's gold, strappy, Jimmy Choos sandals and gown, a fitted and flowing creation by Maggie Sottero, was in keeping with the bride's desire for an easy romantic style.
The day before a ceremonial stage had been built on the beach for the couple at "La Playa Minitas." The design of the stage and the platform allowed guests to watch the ceremony as though the couple were literally standing on top of the sea. DeFlora, a renowned florist in the Dominican Republic, covered the chuppah centered on the stage with sprays of greenery, white and yellow blossoms, and yards of billowy white fabric that gently moved with the sea breeze. Additional white floral arrangements lined the walkways and the private cabanas set aside for guests and the couple on the beach. The soft palette was a perfect fit for the romantic feel of the event.
The reception was held at the Casa de Campo in the Flamboyant Ballroom with local dancers and a cigar station lining the entrance. Guests were treated to an elegant dinner, mojito bar and desert stations including a fabulous wedding cake by Laura Beato, a Paris, France Cordon Blue Culinary School graduate.
The couple shared their first dance at the Flamboyant, Casa de Campo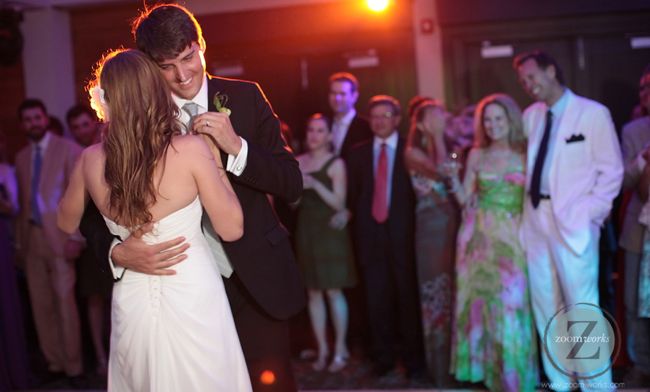 "Our band, the Hudson Group was flown in from New York – they were amazing." — Leah
Live music, provided by the Hudson Group from New York City, provided a soothing backdrop for dining, and then a heart pumping dance scene until just before midnight, at which point they switched to a New York DJ who kept the dance floor rocking until the wee hours. Wild props, a midnight buffet and ice cream bar, and explosions of confetti from the ceiling completed the spectacular event.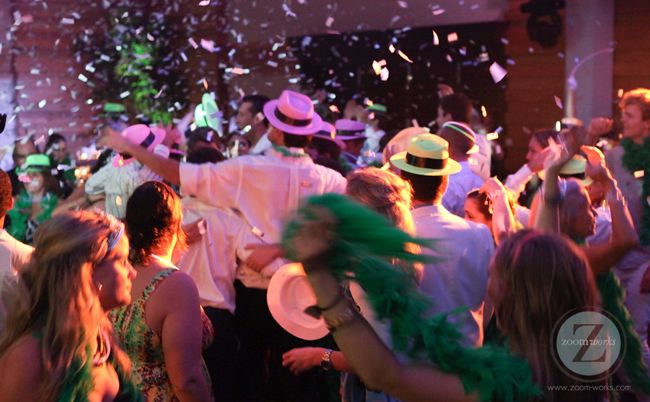 Leah was so thrilled with how her wedding turned out, she was only to happy to answer our questions:
@cdcliving: Why did you choose Casa de Campo/Altos de Chavón for your wedding?
My husbands family is from Argentina and mine is from South Florida we both liked the idea of a destination wedding where both sides had to travel and both Spanish and English were spoken. My family went to Casa de Campo often when I was a kid so it was the first place that came to mind.
@cdcliving: Did your wedding live up to your expectations?
Yes it was everything we wanted and more – my mom planned the whole thing and did a great job.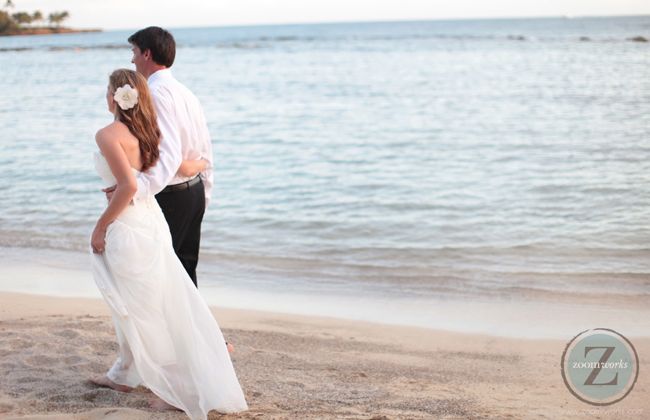 @cdcliving: Where did you spend your honeymoon?
We went to Little Dix Bay at Virgin Gorda which is a very small island off of Tortola.
@cdcliving: Do you have any plans to come back to Casa de Campo?
Not currently but I can guarantee we will be back
@cdcliving: Have you visited Casa de Campo before?
Yes I had been several times with my family. My husband had only been for one day when we flew in with my parents for a quick day of planning. But prior to the wedding plans he had not been.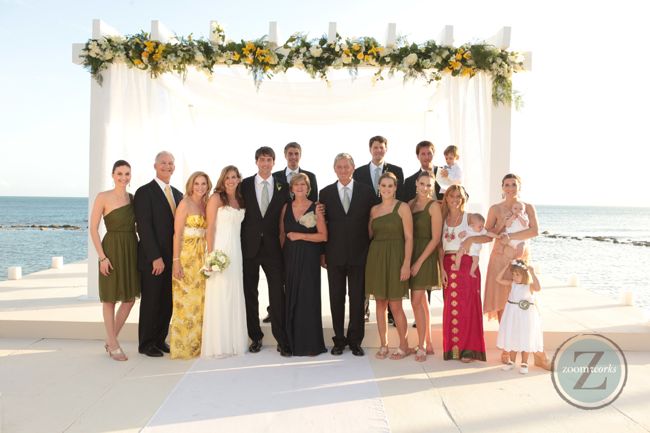 @cdcliving: Which part of the celebration was the most special and why?
The whole 4 days Thursday-Sunday. Words can't describe how great it was to have both families and friends from different countries and parts of the United States all in one place.
@cdcliving: What is it that you love particularly about Casa de Campo? 
We love the tropical atmosphere – but we really liked the idea of having everyone in one area with their own golf carts. Those four days everywhere we went, whether it was the pool, beach or bar we saw people from our wedding.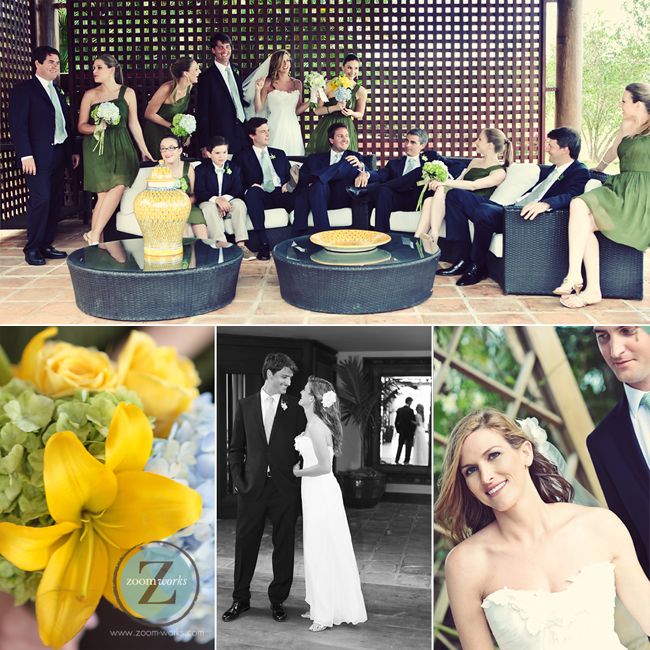 Many thanks to Marisu and Shannah of Zoomworks photography, as well as beautiful bride Leah Patipa for their collaboration in creating this article.
About Zoomworks Photography

ZoomWorks owners Marisu Wehrenberg and Shannah Montgomery call the Southern US home, but during their decades of experience shooting weddings and portraits, they have traveled the world in search of the 'perfect light'. Their agency represents three photographic artists, graphic designers and hair and makeup artists, to give clients a 'turn key' operation, with attention to every detail.