This post is also available in: Spanish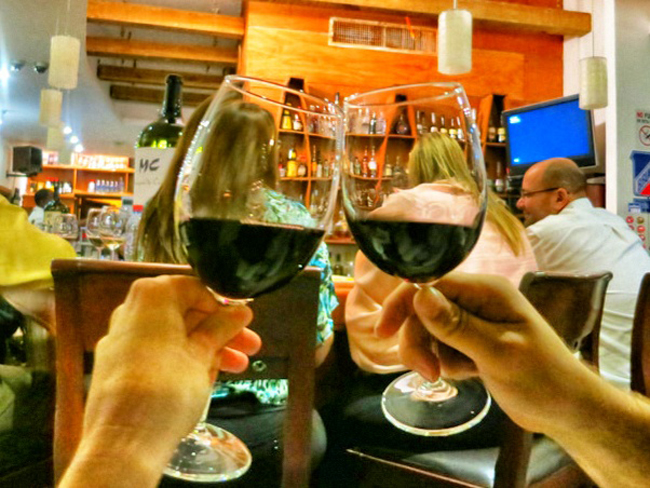 This week, from Monday the 21st of July to Sunday the 27th of July (Father's Day), La Enoteca, the wine and liquor specialists in the Marina Casa de Campo is celebrating it's legendary "Wine Week" – making NOW the best time to stock up on all your favorite wines, try new ones and to buy a gift for Father's Day!
Throughout the week, they have 33 different types of wines on sale for a whopping 33% off, but hurry this offers only apply while stocks last! Included within the 33 wines are Hardy's Shiraz, Korbel Brut Rosé, Chablis Saint Martin and the Cavit Pinot Grigio.
To see the complete list of 33 wines included in this very special offer click on the small image below: 
In addition to the special offer, La Enoteca will also be hosting mini wine-tasting sessions all throughout the week so that Casa de Campo villa owners and residents can try before they buy! Wine tastings are being held every day from 5pm – 8pm.
And finally remember that La Enoteca in the Marina Casa de Campo is open daily and offers FREE delivery to Casa de Campo villas – so all you have to do is give them a call and place your order; (809) 523-2343!
Not in Casa de Campo? La Enoteca's Wine Week also applies to the La Enoteca locations in Santo Domingo too!
LA ENOTECA
Plaza Portofino #14, Marina Casa de Campo
Tel: 809-523-2343

Opening times
Sunday – Thursday: 10am – 10pm
Friday – Saturday: 10am – 12pm

Click here to read more about La Enoteca in the Marina Casa de Campo!