This post is also available in: Spanish
The Casa de Campo Junior Golf Academy celebrated its 2nd Annual Parent & Child Golf Tournament at the Dye Fore Lakes and Dye Fore Marina last Saturday, October 19th. With this event and the weekly classes, the academy aims to promote this sport for children and encourage their development in golf and embrace Casa de Campo's active sporting life.
The tournament started at 2pm where all teams got together at the Dye Fore driving range and were assigned golf carts and their starting locations. The event was supervised by Eric Lilibridge and Mr. Carlos Oliva, and played in scramble format divided into three categories: Par, and Birdie Flight which played on the Dye Fore Lakes Nine, and Eagle Flight which played on the Marina Nine.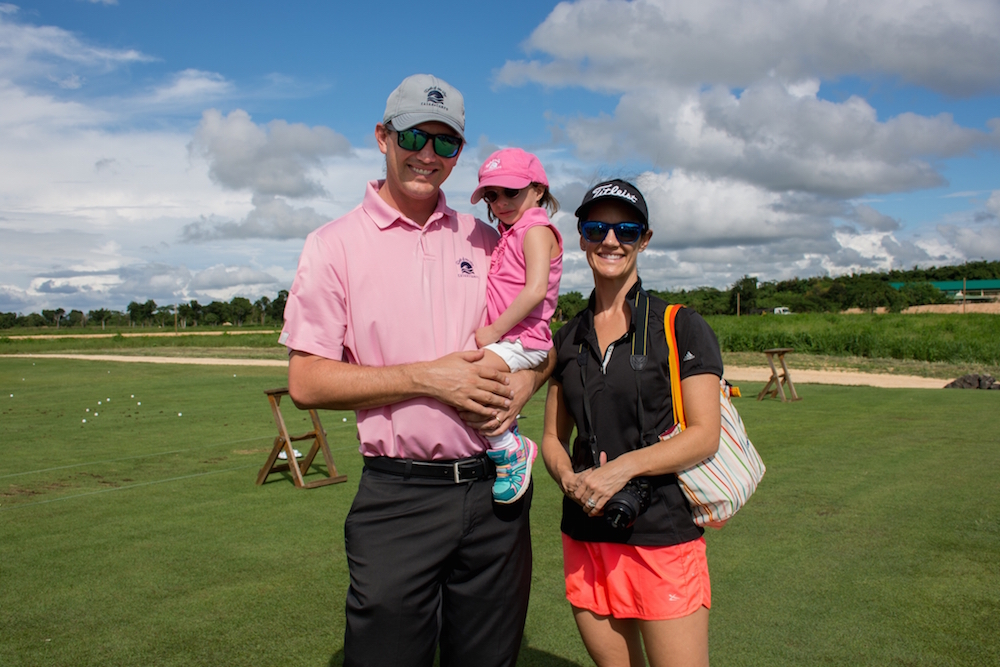 Around 5:30pm, all the players had finished their designated courses. The award ceremony took place on the Dye Fore 19th Hole bar where participants and their families enjoyed some snacks and drinks over talking about the day's event. After all the score cards were registered, Eric Lilibridge welcomed everyone and introduced Mr. Carlos Oliva who thanked all for their continued support and encouraged their participation in next year's tournament.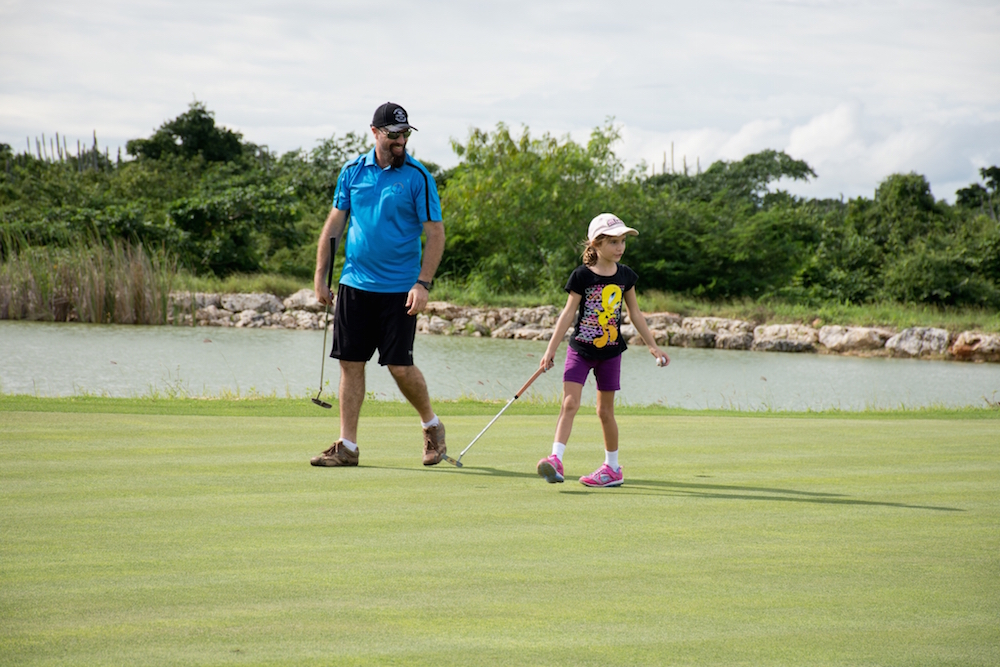 The winners were announced starting with Par Flight: 1st place went to Eleanor and Robert Birtel, to which Mr. Birtel added that they used six of Eleanor's drives! 2nd place went to Hector Jose and Hector Herrera. In the Birdie Flight, Lucas Merli and Davide Varacalli took second place and Omar and Omar Elías won first. In the last category, the Eagle Flight, Joaquin and Joaquin Montero were crowned as this year's champions; second place going to last year's champions Antonio and María José Oliva.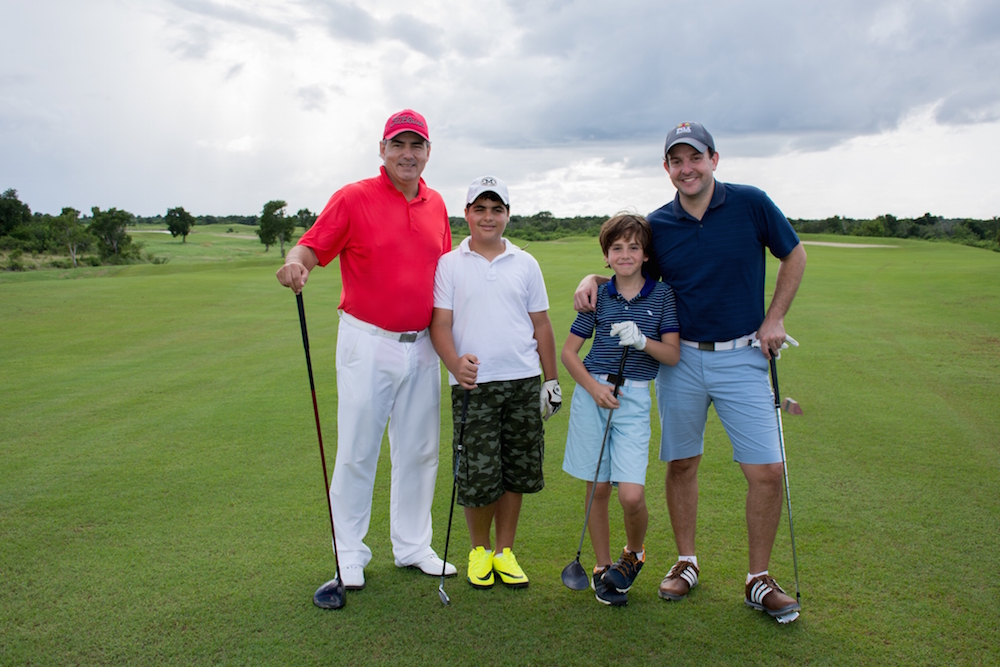 All kids are encouraged to practice a sport, and this one's excellent leaders and great courses, make it a step above the rest! In addition to being fun and games, sports add many additional benefits for children, like acquiring fundamental values and enhancing their social skills. It also helps provide proper muscle development and growth. So enroll your kids now and join them in the next tournament!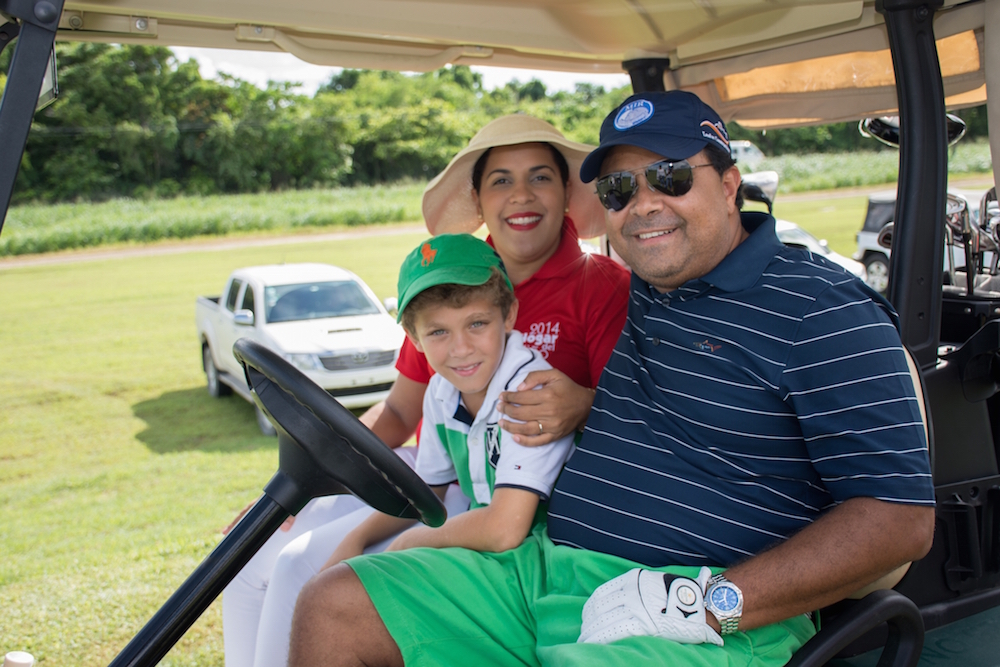 The following photos were taken by Mairobi Herrera during the 2nd Annual Parent-Child Tournament on November 19th 2016: