This post is also available in: Spanish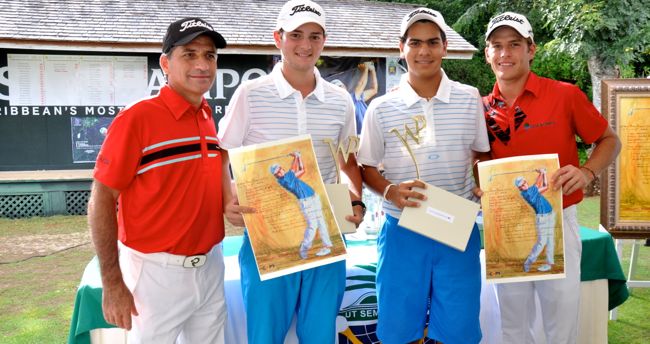 On Saturday the 21st of September, the 2nd Willy Pumarol Golf Classic "ruta al PGA Tour" was played on the Links in Casa de Campo with the participation of more than 90 players who competed in support of Willy Pumarol who later this month will be competing in the 2nd part of the Latin American PGA Tour starting in Puerto Rico.
Once the golfers teed off around the Links at 9am, Willy played with each group participating in the event, including his great friend Rafael Campos of Puerto Rico, also a member of the PGA TOUR Latin America, who played with his girlfriend Kathy Rossy.
At the end of the morning, Jean Hache and Julian Estevez, of the Santiago Golf Club, were crowned the champions of the 2nd "Willy Pumarol Classic en route to the PGA Tour" golf tournament. The youths from Santiago de los Caballeros are part of the new breed of Dominicans golfers, finishing with an impressive score of 59 strokes gross, and thus winning a place in the UNICARIBE Cup.
In the Net category Class A, Luis Manuel Pellerano and John Paul Garrido took first place, while in second place was Baquero and Miguel Hazar, and third place was taken by Hector and Marcos Malespin.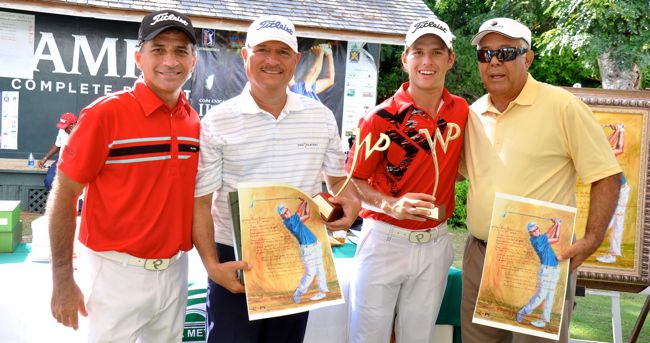 The champions of Class B (gross) were lady duo Mary Ledesma and Merrilee Gagnon with a score of 64 – 7 under par. Meanwhile in the Net Division, Class B the first step of the podium was taken by Tony David and Miguel Hernandez, with Juan Cheaz and John Pumaor the runner's up, and Jose Mateo and Jean Baptiste Denape in third place.
In the special awards, the best approach shot on a par 3 was awarded to 4 golfers; Juan Cairo Delgado, for his impressive approach to the pin on hole #5, John Paul Garrido on the 8th hole, Wilfredo Baquero on the 13th and Eduardo Valcárcel at #16, while the award for the most accurate drive was taken home by Pedro Hernandez, on the 17th hole.
This golf tournament was played in honor of young Dominican golfer, Willy Pumarol, the first Dominican to enter the PGA Tour, as well as a Player Ambassador of the Back9Network chain. The funds raised through the tournament will be used to cover the costs of the different stages of the Latin America PGA Tour that starts later this month in Puerto Rico and ends in December in Argentina.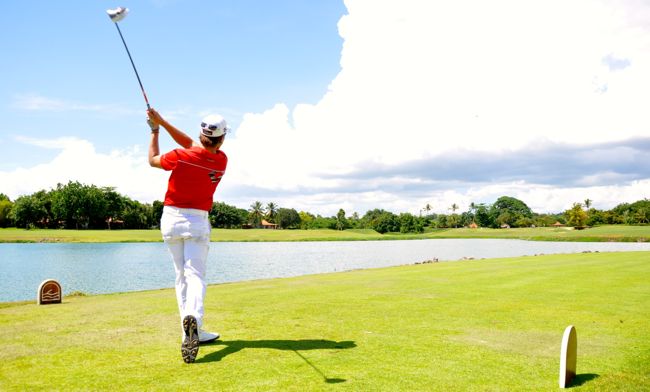 Also taking part in the activity was Dominican painter Cristobal Rodriguez, who presented ​​a golf-themed art exhibition, and also donated a painting which was auctioned to contribute to the cause.
The following collection of photos were taken during the 2nd edition of the Willy Pumarol Golf Classic played on the Links, Casa de Campo: