This post is also available in: Spanish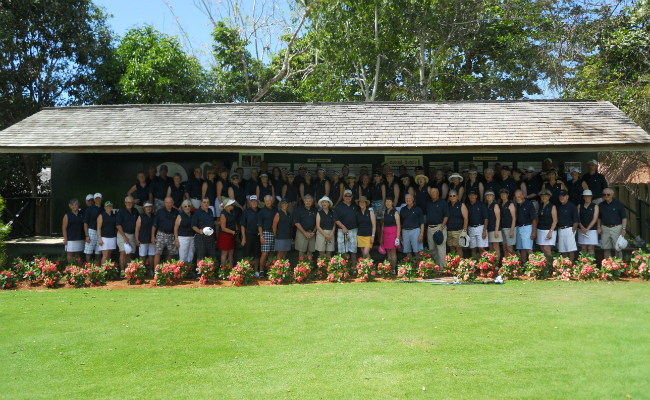 From this February 22nd to 28th, the 2016 Invitational Husband and Wife Golf Championship will take place here at Casa de Campo, making it their 32nd Anniversary! The inaugural championship took place right here in Casa back in 1985.
Kathy & Bill Johnstone (PGA Masters Professional) are the founders and principals of Johnstone Enterprises Incorporated. This golf inspired company creates and directs destination Golf Championships, one of them being the "Husband & Wife Golf Championship".
In 2015, the "Husband & Wife Golf Championship" took place in Half Moon, Rose Hall, Jamaica; and this year, they are bringing it back to Casa, which continues to be their "Most Requested Return Site" for the championship— They were here in 2014, 2010, 2004, 1999, 1992, 1989, 1986, and 1985!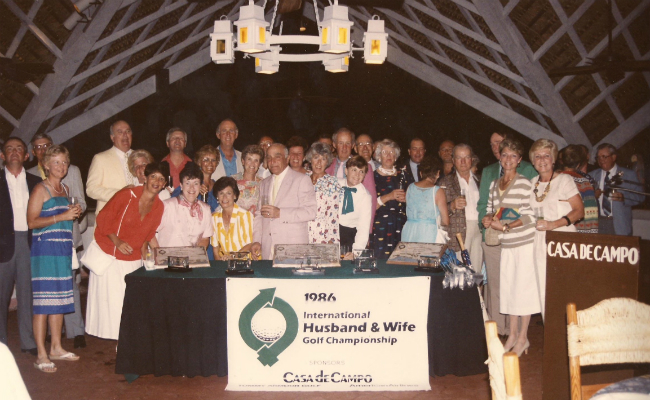 The golf championship is a 54 hole, better-ball format of a husband and wife amateur team. There are gross and net divisions designed for enjoyable competition at every level of play. Plus, the couples will be able to enjoy a Caribbean vacation on a beautiful resort. Previous championships have attracted golfing couples from thirty states, as well as Canada, Puerto Rico, Mexico, and Great Britain, with handicaps ranging from plus 2 to 40, and ages 20 to 80!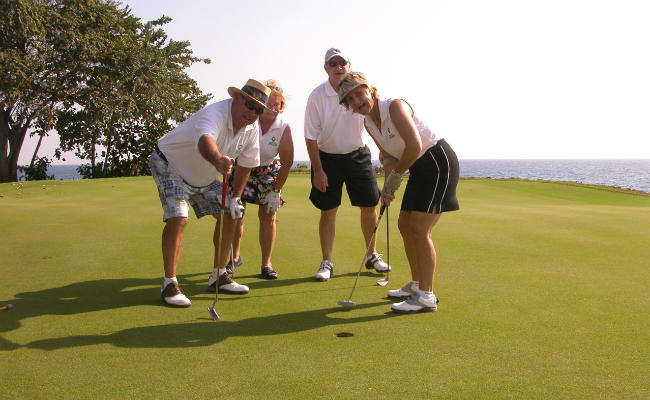 For its 32nd anniversary, Casa de Campo is offering the teams a package in the upgraded "Elite Rooms" that includes meals, drinks, golf, and a "Red Cart" for touring the property. All players will be able to enjoy the incredible views, restaurants and bars, a world-class tennis center, shooting range, horseback riding, the DR Polo Challenge 2016 games, visits to the fitness center and of course, the many pools and the beach! They will also have the opportunity to visit La Marina and Altos de Chavón each with its particular charm and appeal. Not to mention, access to every golfers dream: three Pete Dye Golf Courses; the world renowned Teeth of the Dog, Links, and Dye Fore.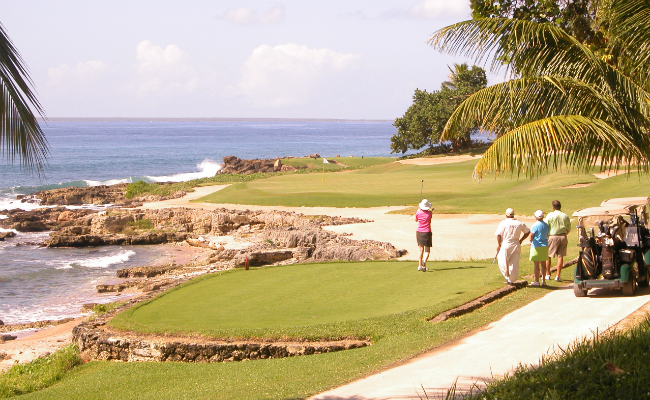 The Husband & Wife Championship is by invitation-only, but if you would like to participate in future events, please see the contact information below.
Pictures courtesy of Husband & Wife Golf Championship:
International Husband & Wife Golf Championship

4072 Columns Drive SE

Marietta, GA 30067

Phone Number: 770-933-1918

Email: [email protected]

Website: Husband & Wife Golf Championship