This post is also available in: Spanish
Last year, we announced that Casa de Campo had established the Casa de Campo Junior Golf Academy with the aim of promoting this sport among children and encouraging them to develop their skills and embrace Casa de Campo's active sporting life.
This golf academy will take place twice a week (Monday and Wednesday 5-6pm), where on Mondays kids usually practice at the driving range of the Dye Fore, and on Wednesdays they play on the 9-hole Dye Fore Lakes golf course.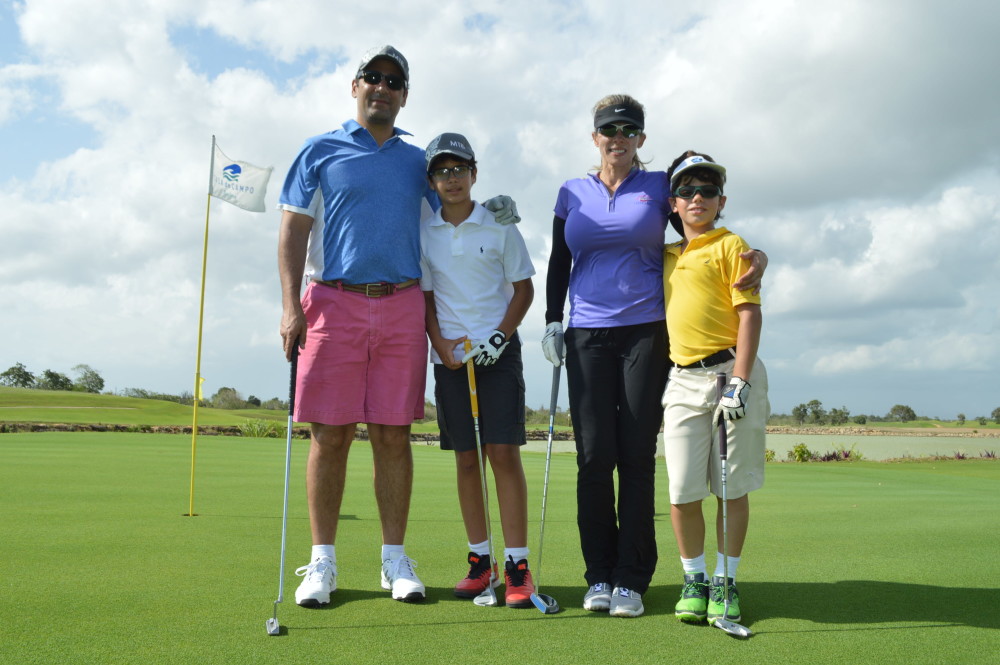 Kids from 4-16 years old are encouraged to participate and classes are in groups. There are several instructors such as the Casa de Campo Professional staff: Eric Lillibridge, Manuel Relancio, Heath Henrich, Carlos Oliva and even some of Abraham Lincoln teachers, Colin McClean, John Cafferkey and Laura Falkoner.
It's awesome to drive up to Altos de Chavón on Mondays and see the kids practicing. They are very dedicated and are genuinely enjoying the sport. Casa de Campo and the golf department are succeeding in introducing a younger generation to the sport.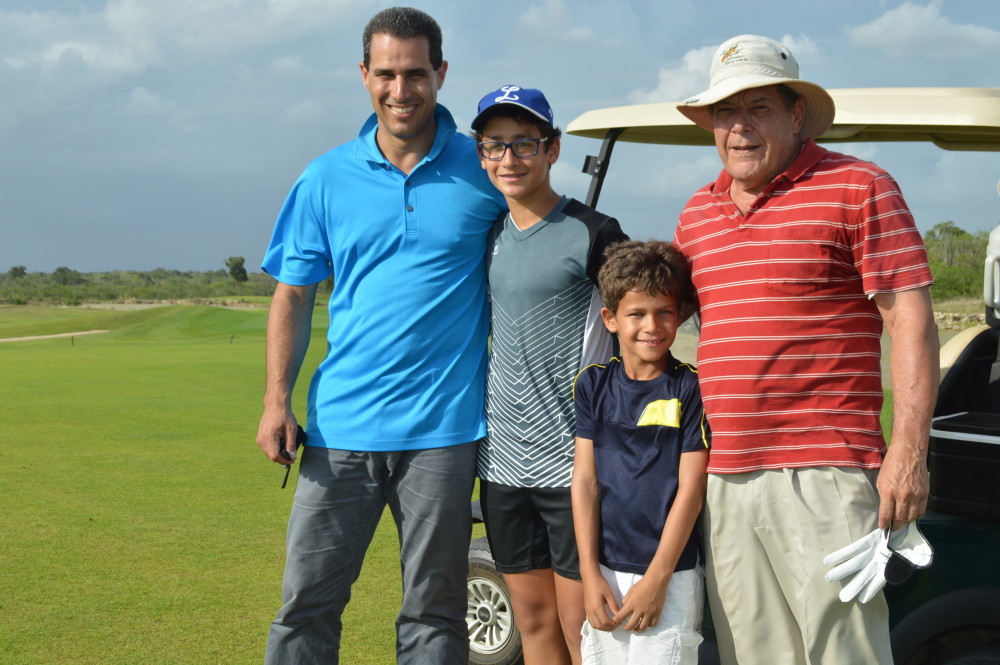 The Junior Golf Academy also prepares monthly tournaments, and has recently had a Parent-Child Golf Tournament on Saturday April 23rd. This fantastic event was complete with an incredible atmosphere, camaraderie and so much fun!
This tournament was played in scramble format, and was supervised by the organizers Erick Lilibridge and Carlos Oliva Funesand. The first place was a draw by 35 strokes won by the Oliva family: Carlos, Majo, Feliz and Antonio. The second place was won by David and Luis Garcia Dubus with 40 strokes, and another draw for 3rd place with 41 strokes that went to Ignacio and Eduardo Guerra, Joseph and Carlota Besso Perez, Jaime and Loly Mayol. The award ceremony took place after the tournament on the Dye Fore's 19th hole with a cocktail and tasting of Higueral products.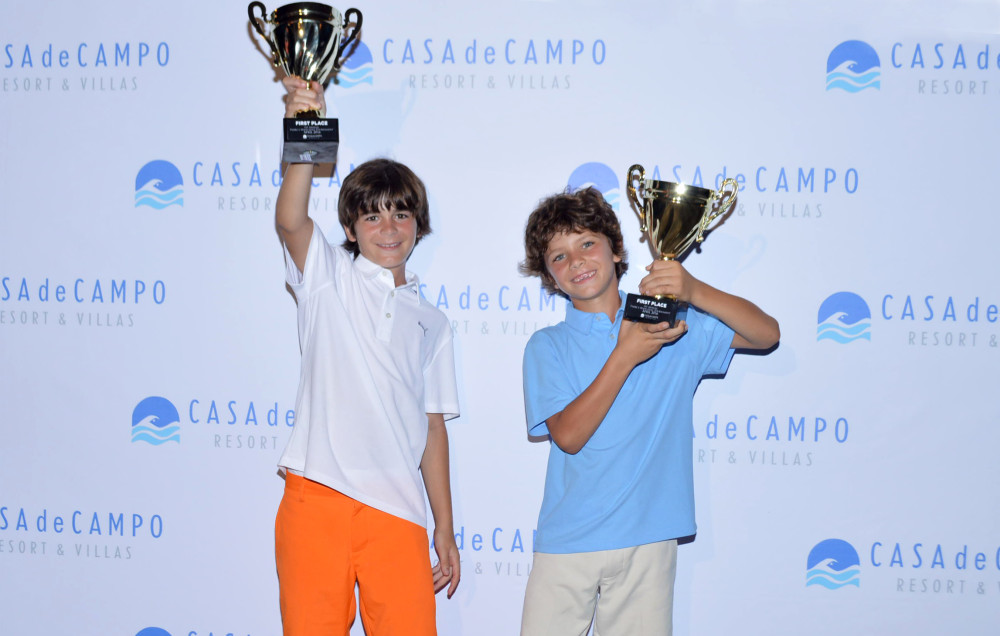 All kids should be encouraged to practice a sport. It's fun and games, but adds many additional benefits like helping to integrate children socially and acquire fundamental values. It also helps provide proper muscle development and growth. Enroll your kids now and participate with them in the tournament!
The following photos were taken during the Parent-Child Tournament on April 23rd 2016:
Casa de Campo Junior Golf Academy

When: Monday and Wednesday, 5-6pm

Where: Dye Fore, Casa de Campo

Age groups: 4 – 15 years old

Cost: US$30 per child per month (US$50 per family)

Registration: [email protected], or sign up in Teeth of the Dog Pro Shop

Main Office: 809.523.2070 / 2080

Front Office: 809.523.2161