This post is also available in: Spanish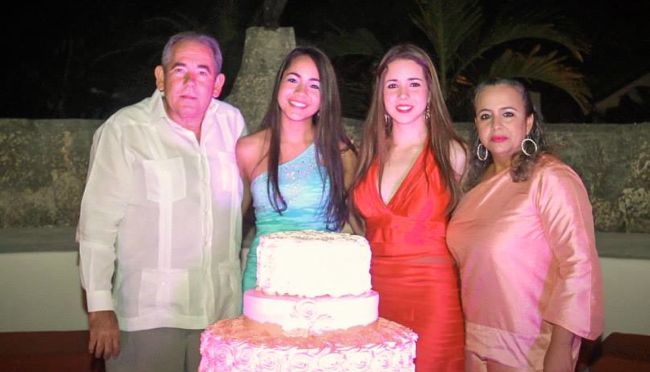 Happy 15th birthday to Victoria Schnirpel a student at the Abraham Lincoln School, who just celebrated this special occasion with a party in Casa de Campo!
Organized by her mum, Petra Rossò, father, Walter Schnirpel, older sister Celina Schnirpel and aunt Jennifer Tuma, while she was away at summer camp, Victoria was able to celebrate her 15th birthday, her quinceañera, in great style. The villa, in the Tamarindo neighborhood of Casa de Campo was decorated in light summer colors, perfect for the season and for an elegant, yet fun "coming of age" party.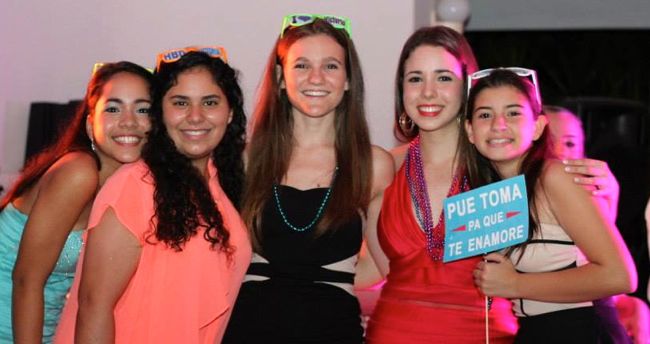 The incredible 3-tier birthday cake, which acted as the perfect prop for photographs, was beautiful baby pink with gorgeous flower details and was made to order by Crema Pasteleria in La Romana.
Joined by more than 70 friends, family and classmates from the Abraham Lincoln School, Victoria enjoyed an unforgettable evening that flowed from dinner in the garden to dancing the night away to DJ Kambax.
"It was FUN. A great party to end the summer, a get-together for all my classmates to catch up before school started. Everything was one huge memorable moment I'm glad to have shared with the people I love.

I would like to thank my aunt Maybell Gonzalez an amazing dedicated photographer, DJ Kambax for setting the mood with great party music, and Eventos y Catering for organising and putting it altogether. As well as to my mum and dad and my aunt Jennifer Tuma, who were the most involved in the party planning.

Most importantly, thank you to all my friends for sharing this once in-a-lifetime moment with me!"

— Victoria Schnirpel, birthday girl
The following collection of photos were taken by Victoria's aunt aunt Maybell Gonzalez at her 15th birthday party in Casa de Campo: