This post is also available in: Inglés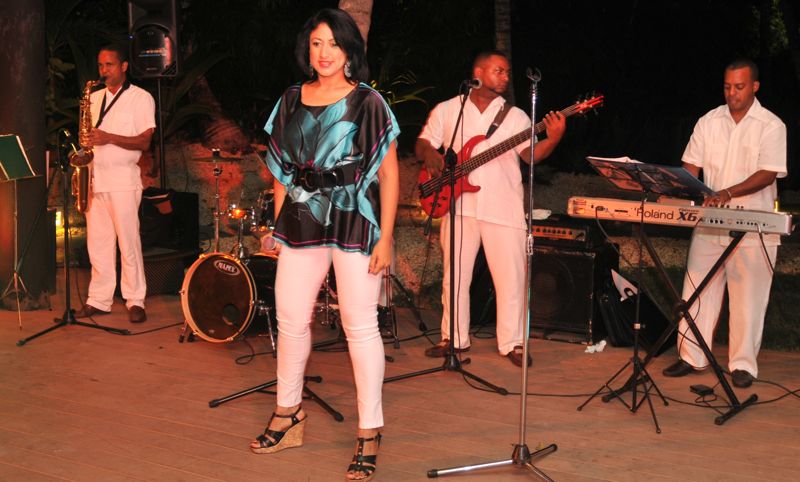 Get your dancing shoes ready – this weekend it's time to DANCE! Casa de Campo has organised a fantastic musical and dancing program with LIVE music, dance teachers and even a Kandela! show at the The La Caña Restaurant and Lounge by Il Circo! We must support these events so that Casa de Campo will organise even more things for us to enjoy!
But if you'd like a rest inbetween all the activities and parties there is of course, always the Marina Casa de Campo cinema. To view the movie times and movie trailers, click here.
Thursday Sept 2nd

Friday Sept 3rd

Saturday Sept 4th

Sunday Sept 5th
THINGS TO DO!
As well as this weekend's events and activities happening in Casa de Campo, there are a number of 'THINGS TO DO' in Casa de Campo and further afield, available every week. Here's our guide – to keep you busy! We'll be adding to this list, so keep checking back for different things to do!
The Tabacalera de Garcia Factory Tours
The Tabacalera de Garcia is the world's largest hand-rolled cigar factory and is open to the public for FREE tours, which take you through the many stages which go into the creation of every cigar.
Tours are available Monday to Friday, between 8 am and 4 pm and Saturdays between 8am and 12pm, by appointment.
To book call: 809-556-2127 extension 2341 or email [email protected]
To read our review of the Tabacalera de Garcia Factory Tours, click here.

AquaNautus Helmet Diving in Bayahibe
AquaNautas helmet diving is quiet simply a unique and incredible experience – all the fun and beauty of real diving without all the scary, stressful parts! Located in nearby Bayahibe, Helmet Diving makes a great family excursion – explore under the sea and explore a little of beautiful Bayahibe!
For kids age 12 and over, US$45 per person. To make a reservation, email: [email protected]
To read our review of AquaNautus Helmet Diving, click here.
The Cygalle Healing Spa
The Cygalle Healing Spa, found in the Casa de Campo main hotel area, near to the pool is a haven of tranquility, which offers top-class massages and a heavenly Water Ritual room with sauna, steam room, hot and cold plunge pools and showers for two! To read about their Hot Stone Massage, click here and to read about their Tropical Day Dream massage, click here.
WHERE TO EAT!
There are many great restaurant in and outside of Casa de Campo, here is our short guide to a few of your options!

Onno's Bar, Altos de Chavon
Onno's bar, as the name suggests is a bar, but as well as being one of Altos de Chavon's night-time hotspots, it's also a nice place to eat. They have a varied menu with 'bar' classics such onion rings, burgers and pizzas but also have  fantastic seafood and every week they off up weekly specials. On Sundays, the Onno's Sunday BBQ is a great option for families with freshly cooked meats served straight off the outside BBQ. To see photos and read our reviews on the Onno's Bar, click on these links: fantastic seafood, weekly specials, Onno's Sunday BBQ,


La Piazetta, Altos de Chavon
La Piazetta has been an Altos de Chavon staple for many many years and with good reason: it is quiet simply excellent! A traditional Italian restaurant, with rustic charm and great food such as tuna tartare, the Italian Antipasto, beef steak, lamb chops and fish. Reservations: Casa de Campo EXT 5339
To see photos and read our review of La Piazetta, click here.
Dom Ham

, is a GREAT burger place, with burgers, sausage, steaks, chicken wings, tostones and fries. There is nothing fancy about Dom Ham, but the food is good! Located a mere five minutes from the gates of Casa de Campo in La Romana, one street up from the Clinica Canela (Calle Altragracia Esq. Benito Moncion.)

To see photos and read our review of Dom Ham, click here.
A traditional Spanish restaurant with Asturian cider, papas bravas, croquettes, chorizo and much more!
PHOTO: The Dekadas Quartet performing at the Casa de Campo main hotel pool