This post is also available in: Inglés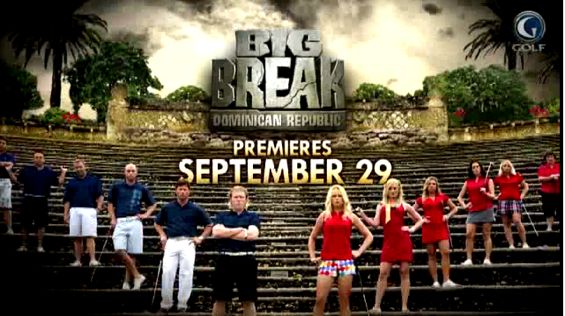 The Golf Channel have just released the official trailer for their newest series 'Big Break, Dominican Republic' which was filmed here in Casa de Campo during June on the Teeth of the Dog and Dye Fore golf courses.  Here we bring you the trailer  and their press release about the upcoming series, which premieres on September 29.
To watch the trailer, click here.
Reunion, Redemption and Revenge in Store on
Big Break Dominican Republic
Series Trailer: Big Break Dominican Republic Series Trailer
ORLANDO, Fla., Aug. 24, 2010 – It will be Redemption in the Republic when 12 previous Big Break contestants return for the series' newest season Sept. 29, competing for a second chance to put their professional golf careers on the fast track and to settle unfinished business.
Big Break Dominican Republic will include an all-star cast comprised of several of Big Break's most captivating and polarizing personalities. The series will feature six men and six women competing as teams, with the MVP of the winning team crowned Big Break champion and taking home the largest prize in series history.
The competitors are:

Andrew Giuliani (New York, N.Y. – Big Break Disney Golf)
David Mobley (Charlotte, N.C. – Big Break Michigan)
Blake Moore (Denver, Colo. – Big Break Disney Golf)
Anthony Rodriguez (San Antonio, Texas – Big Break Mesquite)
Brian Skatell (Greensburg, Pa. – Big Break Prince Edward Island)
William "Football" Thompson (Bracey, Va. – Big Break Prince Edward Island)

Lori Atsedes (Orlando, Fla. – Big Break Ka'anapali)
Sara Brown (Tucson, Ariz. – Big Break Sandals Resorts)
Christina Lecuyer (Conway, Ark. – Big Break Ka'anapali)
Brenda McLarnon (Charleston, S.C. – Big Break Prince Edward Island)
Blair O'Neal (Scottsdale, Ariz. – Big Break Prince Edward Island)
Elena Robles (Redondo Beach, Calif. – Big Break Sandals Resorts)
Filmed on location in June at the world-famous Casa de Campo Resort, the series will unfold on two, Pete Dye-designed courses at Casa de Campo, the Teeth of the Dog and Dye Fore. Teeth of the Dog is the number-one-ranked course in the Caribbean and 42nd in the world by Golf Magazine. Dye Fore is a picturesque and challenging course overlooking the Caribbean Sea that measures more than 7,700 yards.
The Teeth of the Dog, Casa de Campo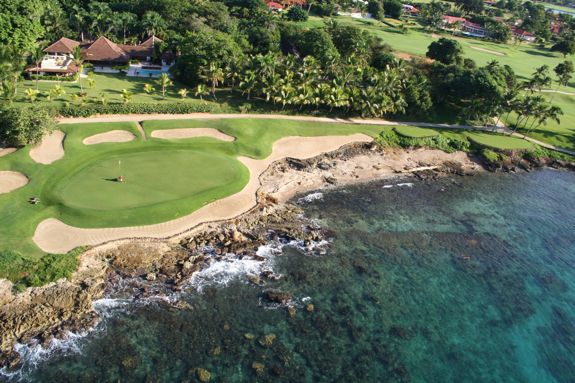 The Big Break show concept pits highly skilled golfers against each other in a variety of challenges that test their physical skills and mental toughness. Past Big Break champions have won tournament exemptions to compete on some of the world's top professional circuits, such as the PGA TOUR, Champions Tour, European Tour, LPGA Tour, Nationwide Tour and Canadian Tour. Several previous contestants have gone on to compete successfully on the PGA TOUR and LPGA Tour. Carling Coffing (Middletown, Ohio) was crowned champion of Big Break Sandals Resorts on Monday, and has earned the opportunity to compete in the 2010 Lorena Ochoa Invitational presented by Banamex and Corona Light on the LPGA Tour and the 2010 Omega Dubai Ladies Masters on the Ladies European Tour.
About The Golf Channel


Golf Channel is a multimedia, golf entertainment and services company based in Orlando, Fla.  The Golf Channel cable network, co-founded by Arnold Palmer and a subsidiary of Comcast Corporation (NASDAQ:  CMCSA, CMCSK), is available in more than 120 million homes worldwide through cable, satellite and wireless companies.  Exclusive partnerships with the world's top tours allow Golf Channel to feature more live golf coverage than all other networks combined, added to a programming schedule distinguished by golf's best news, instruction and original programming.  Golf Channel's digital platform of businesses is led by www.GolfChannel.com, a leading golf destination on the Internet, delivering unmatched coverage of the world of golf, as well as services that help the recreational player with how to play, what to play and where to play golf.