This post is also available in: Inglés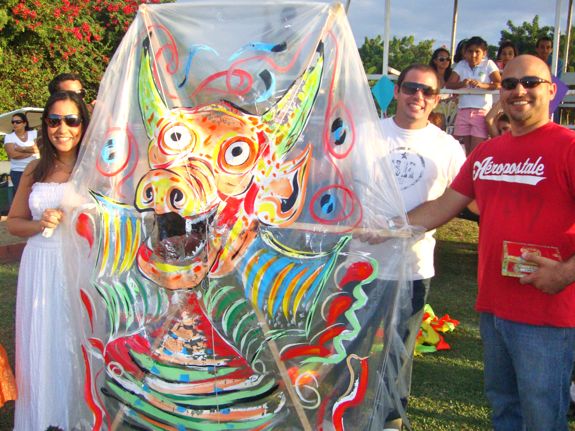 Casa de Campo Living's first ChiChigua Fest truly was AWESOME – we were literally blown away by how enthusiastic YOU, our faithful Casa de Campo Living readers were and we are just THRILLED that everyone loved it so much!
Although it's very difficult to know exactly how many Casa de Campo families joined us on the Casa de Campo polo fields to celebrate our first ChiChigua fest, we have estimated that in total about 250 people were there over the afternoon – thankfully not everyone was flying a ChiChigua (kite) or that really would have been a little chaotic!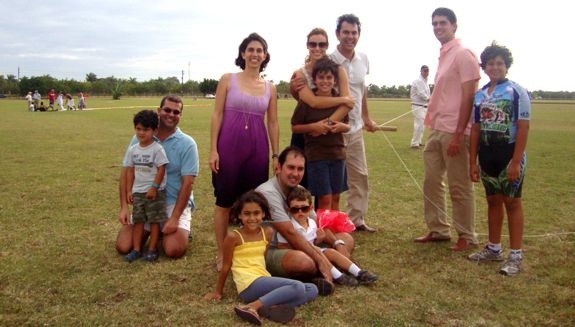 The event began at 2pm; when our first very keen competitors (the Proaño family) arrived with their very impressive home-made ChiChiguas – one a green and yellow fly (below) and the other, a beautiful hexagonal ladybug.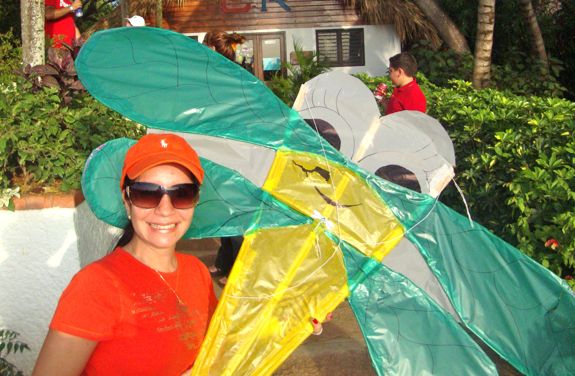 As the afternoon progressed more and more homemade ChiChiguas arrived – brightly coloured, enormous, hand-painted, intricately decorated, elaborately designed. It was overwhelming how fantastic they were and how much effort everyone had put into creating them – some looked like they had taken hours, if not days to make!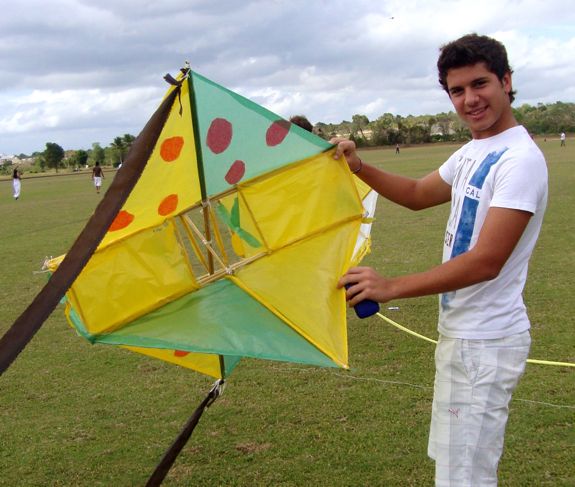 Of course many people who didn't have the time (or patience) to create their own ChiChigua (understandably) still had a fantastic time flying their kites. There's no denying that Emanuela Giovannetti (below) was having a fantastic time…..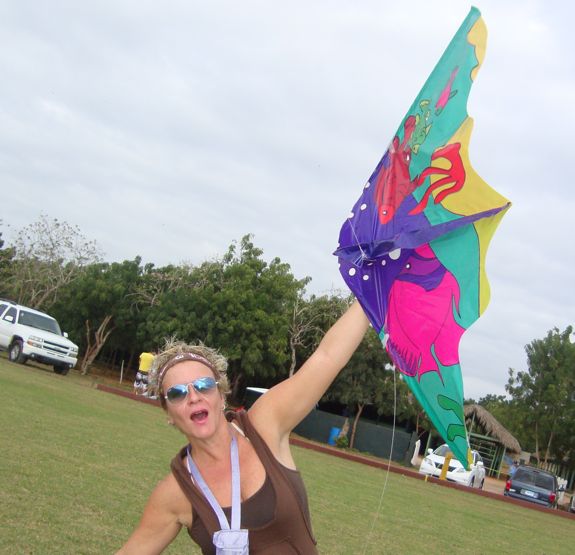 Of course the afternoon wasn't just about kite-flying – there was also some FANTASTIC food! The food, although simple (burgers, hotdogs, popcorn and cotton candy) was wonderful – great taste, great price and just the thing to satisfy all those hungry children and parents! The food was all provided by La Candelita Sushi and Burgers which can be found in La Romana and (probably) at future Casa de Campo Living events!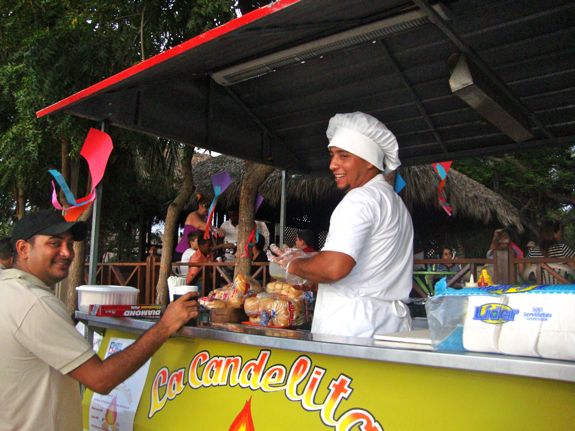 As well as a lot of kite flying the afternoon also involved a ChiChigua contest, which was divided into a number of different categories from fastest kite in the air, to the best decorated kite – there was a category for virtually everything! As so many of Casa de Campo and La Romana's businesses had kindly donated prizes for the contest we were able to award a prize to (virtually) everyone who participated! As I have literally hundreds more photos to share with you – I am going to write more about the competition and the prizewinners in another post!
In the meantime THANK YOU to everyone who came and enjoyed our ChiChigua Fest 2010 and THANK YOU to all our prize sponsors who were: the Cygalle Healing spa, Dom Ham restaurant, La Casita restaurant, Chinois restaurant, Casa Montecristo cigar lounge, La Estancia, Bites and Pieces catering, Casa Wine Shop, Andaluz restaurant, Lucas restaurant, La Candelita Sushi and Burgers and the Pierre Gagnon golf school at La Estancia.

And the biggest THANK YOU of all to Calixto Garcia-Velez, Director of Casa de Campo polo – for allowing us to use the polo fields!
And here are a few photos of everyone enjoying themselves……
If you enjoyed the event I would really appreciate it if you leave a comment below!!