This post is also available in: Inglés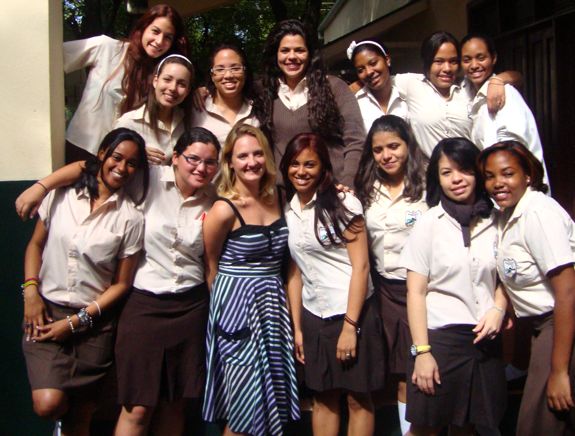 Thursday the 10th of June was the last day of the school year at the Abraham Lincoln School and was for me, my last day as a teacher!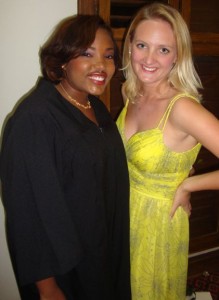 I arrived at the Abraham Lincoln School nearly 2 years ago in August 2008, excited to explore a new country, culture and to meet the children at my new school and I have never once regretted my decision to come to this faraway and exotic country.
In my time teaching at the Abraham Lincoln School, I was able to actually enjoy teaching without having to worry too much about what us teachers call "behaviour management," which in other words means making sure the kids aren't being naughty! The children at the Abraham Lincoln School really are a nice group, in general hard working, fun and most importantly, respectful – even if they were on occasion a little cheeky!
I decided to leave teaching because I felt it was time to move on, my life has presented me with an incredible opportunity to do something new and exciting and I intend to make the most of it!
To all the wonderful pupils that I have taught over the last 2 years, THANK YOU – although I was tired and grumpy sometimes, you really were a pleasure to teach and I enjoyed teaching all of you (even the annoying ones!) I wish you all the very best for the future!
I would also like to thank Mr Harry Magee, the school's headmaster, Mrs Tracy Van Welie, my fellow math teacher, and Mr Murphy, who always made me smile in the mornings as well as all the other teachers and parents for all your support.
I hope to see you all at our Casa de Campo Living events, the next one is on Saturday the 3rd of July, Ye Ol'Fashioned Hoedown or 'Fiesta Americana,' a western themed party with cowboys and cowgirls, a donkey polo tournament, kids games, live music, BBQ and much more!
Here are a gallery of my photos taken on the last day of school:
To read more articles about the Abraham Lincoln School, click on the links below:
The Abraham Lincoln School, Class of 2010 Graduation Ceremony
Inauguration of the Abraham Lincoln School's Annual Art Exhibit in Altos de Chavon
The Abraham Lincoln School's art exhibit: photos of all the beautiful art!
Pupils of the Abraham Lincoln School help raise awareness and money for HAITI
A group of Abraham Lincoln pupils compete in the Maths Olympics!
12th Grade pupils of the Abraham Lincoln School spread Christmas Cheer!
The teachers of the Abraham Lincoln School celebrate Christmas at Shish Kebab!
Santa Claus visits the Abraham Lincoln School!
The Lincoln Lions – the football battle of the year in aid of the Orfanato
The Miracle Child – the perfect show to welcome December! By Priscilla Baez
Electric Disorder – Alexandra Varacalli's 17th birthday party!
The pupil's of the Abraham Lincoln School present 'A Miracle Child' – photos by Haydee Elizabeth Baez
The Lincoln Lions beat the Saint Johns Tigers 5-1
12th grade Abraham Lincoln pupils start community service at the Hogar Del Niño
Silvana Tirado de Soto – La Madrina de Los Toros del Este
The governors of the Abraham Lincoln School welcome the new teachers
The Abraham Lincoln School Class of 2009 Graduation Ceremony
Inauguration of the Abraham Lincoln School's annual art exhibit
Abraham Lincoln School's West Side Story