This post is also available in: Spanish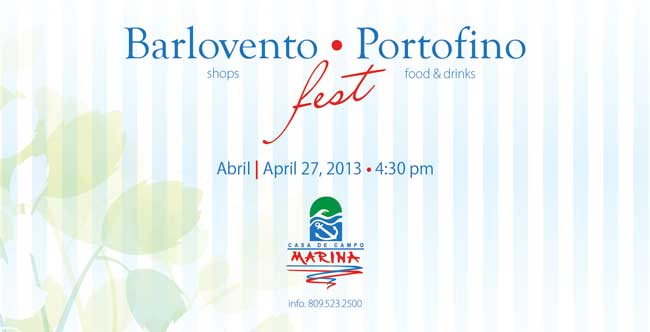 A celebration to welcome the start of the spring season, the Marina Casa de Campo and Costa Nurseries invites you the "Barlovento • Portofino Fest", an event which promises to combine the very best of the Marina – shopping, eating, drinking and being merry!
Whilst the shops and businesses of the Barlovento boulevard (the "Calle Barlovento") will be open and enticing customers to enjoy all they have to offer – with the addition of sales, special offers and in some cases a "brindis"  of wine, beer and cocktails, the restaurants of the Plaza Portofino will open to delight our taste buds – including Chinois who will be serving up their popular "all you can eat" buffet for just RD$1,000!
With the participation of the many, many businesses of the Marina Casa de Campo, as well as Costa Nurseries whose expertise in plants and flowers will be transforming the Marina into a springtime wonderland – this event looks set to be a great time for all!
The "Calle Barlovento" at the Marina, photo by José Calzada Leon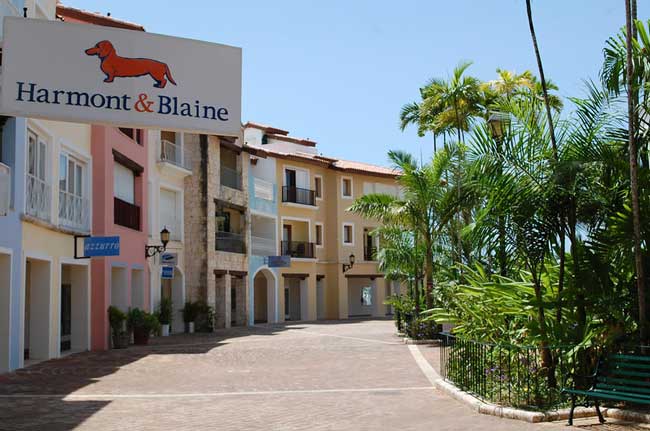 The Marina Casa de Campo businesses taking part in the event are: Amadeus Beauty Parlor, Interi di Casa, Vilebrequin, Art'Arena, Azurro, Blasser, Harmont & Blane, Hippolito, Douglas Elliman, Carmen Sol New York boutiques, Pistakio, Nuovo Rinascimiento, Optimax, Rubiluna Collection, Cerámica Domiziani, Fumo, CosiÉ, TOY BOX Luxury Rentals, La Enoteca, Peperoni, Limoncello, Marine Art, Chinois, Jenny Polano – Bibi Leon, La Casita La Marina, Café Juanits, Dedon Villa Collection and Everett Designs.
Barlovento • Portofino Fest 2013

The "Barlovento • Portofino Fest" will officially open at 4:30pm, the following is an approximate schedule of events:

5pm – 6pm:  

• Show infantil on the Calle Barlovento street. A fun event for the little ones – with fantasy characters dressed as spring flowers!

6:30pm – 9pm:

• "Tablao Español" at La Casita on the Paseo del Mar. A flamenco show, accompanied by a delicious paella prepared by La Casita de La Marina.

• Live Mariachi music at Juanita

• "All you can eat" buffet at Chinois

• Cocktail launch of the new line "Mademoiselle Blue" at Hippolito

• Jazz ensemble / flash mob sponsored by CND

9:30pm – midnight

• Live music with artists "Uno Na Má-Son y Tropical" in the Plaza Portofino sponsored by CND