This post is also available in: Spanish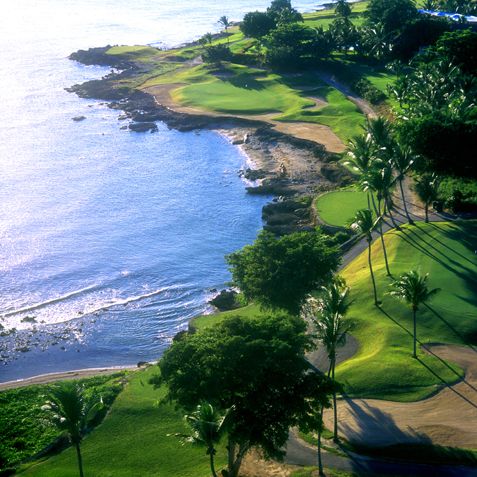 During the last 2 weeks of June a film crew from the Golf Channel were here in Casa de Campo filming the latest series of their show 'Big Break.' At the time, everyone who knew about it was sworn to secrecy, but we have just received the following press release, which reveals what we weren't allowed to tell you before! 
Golf Channel's 'Big Break' Reality Series Returns for 14th Season
in the Dominican Republic Filmed at Casa de Campo Resort, Series Premieres Sept. 29
ORLANDO, Fla., (Aug. 9, 2010) – Golf Channel's popular Big Break reality series will return for its 14th season this fall, featuring 10 episodes shot on two world-class Dominican Republic (DR) golf courses that have received awards and accolades from golf experts the world over.
Big Break Dominican Republic will premiere Wednesday, Sept. 29 at 9 p.m. ET.  Filmed on location in June at the world-famous Casa de Campo Resort, the series will showcase why the island has been deemed by top travel and golf publications as a preeminent destination for golf.
The series will unfold on two Pete Dye-designed courses at Casa de Campo, the Teeth of the Dog and Dye Fore.  Teeth of the Dog is the number-one-ranked course in the Caribbean and 42nd in the world by Golf Magazine.  Dye Fore is a picturesque and challenging course overlooking the Caribbean Sea that measures more than 7,700 yards.
"We are excited to partner with the DR Ministry of Tourism and Casa de Campo for the series 14th season," said Tom Stathakes, Golf Channel senior vice president of programming, production and operations.  "The layouts at these championship courses will provide a tough test for our competitors and breathtaking views for our viewers."
"The DR is one of the hottest spots to tee off in the Caribbean.  With upscale resorts, lavish pampering, pristine coastlines, magnificent scenery and eight international airports, it's no wonder why Golfweek named nine of the DR's designer golf courses on its 2010 Best Courses of the Caribbean and Mexico," said Magaly Toribio, Vice Minister of International Promotion for the DR Ministry of Tourism.
The Big Break show concept pits highly skilled golfers against each other in a variety of challenges that test their physical skills and mental toughness.  Past Big Break champions have won tournament exemptions to compete on some of the world's top professional circuits, such as the PGA TOUR, Champions Tour, European Tour, LPGA Tour, Nationwide Tour and Canadian Tour.  Several previous contestants have gone on to compete successfully on the PGA TOUR and LPGA Tour.
About Golf Channel

Golf Channel is a multimedia, golf entertainment and services company based in Orlando, Fla.  The Golf Channel cable network, co-founded by Arnold Palmer and a subsidiary of Comcast Corporation (NASDAQ:  CMCSA, CMCSK), is available in more than 120 million homes worldwide through cable, satellite and wireless companies.  Exclusive partnerships with the world's top tours allow Golf Channel to feature more live golf coverage than all other networks combined, added to a programming schedule distinguished by golf's best news, instruction and original programming.  Golf Channel's digital platform of businesses is led by www.GolfChannel.com, a leading golf destination on the Internet, delivering unmatched coverage of the world of golf, as well as services that help the recreational player with how to play, what to play and where to play golf.
About the Dominican Republic
The Dominican Republic's first tourist was Christopher Columbus in 1492. Rich in history, the DR is a sophisticated destination attracting more than a million U.S. visitors each year. Known for lush tropical beauty, mountains, waterfalls and amazing coastlines, 25 percent of the DR has been protected as national parks and nature preserves and is the most bio-diverse country in the Caribbean.  Named a #1 Golf Destination, the DR boasts more than 25 designer golf courses amid upscale resorts, exciting cities and quaint villages filled with warm Dominican people.  With the best beaches and fascinating history and culture, the DR is a chosen escape for celebrities, couples and families alike.  Visit the Dominican Republic Ministry of Tourism's official website: www.GoDominicanRepublic.com.
About Casa de Campo
The 7,000-acre, award-winning Casa de Campo resort, on the southeastern coast of the Dominican Republic, is an all-new vacation destination featuring a unique combination of accommodations, facilities, sports and dining options unmatched by any Caribbean destination.  Guests can choose among spacious new Elite hotel rooms and suites or spectacular private villa homes. World-class facilities include: a new lobby and main area; three Pete Dye-designed resort golf courses, including "Teeth of the Dog," ranked the number-one course in the Caribbean, the inland "Links" and the breathtaking "Dye Fore"; two driving ranges and two "19th Hole" restaurants.  Beyond the golf greens is a beautiful private beach, 13 Har-Tru tennis courts, the largest sporting clays facility in the hemisphere and deep sea and river fishing.
The unmatched variety of international restaurants include the resort's signature breakfast buffet at Lago Grill; The Beach Club by Le Cirque and the new La Cana by Il Circo; Pan-Asian cuisine at Chinois and Spanish delicacies at La Casita at the Marina. Evening entertainment is available at a variety of venues, including a 5,000-seat Grecian-style amphitheater that was inaugurated by Frank Sinatra and site of international touring concerts.  Other unique features at Casa de Campo include the incomparable cultural mecca, the Altos de Chavon artists village featuring museums and the Altos de Chavon School of Design – affiliated with the Parsons School of Design in New York – and the chic Marina & Yacht Club. Casa de Campo has won many coveted industry awards, including the honor of 2009 "World's Leading Golf Resort."  With enriching family programs, the spirit of Dominican hospitality and unmatched facilities and service, Casa de Campo reigns as "The Caribbean's Most Complete Resort."  Visit www.casadecampo.com.do
For additional information, contact Jeremy Friedman, Golf Channel Public Relations, at 407-355-4058 or [email protected]
For additional information about Casa de Campo, contact Kimberly Hutchinson at 800-336-5520 or at
[email protected]