This post is also available in: Spanish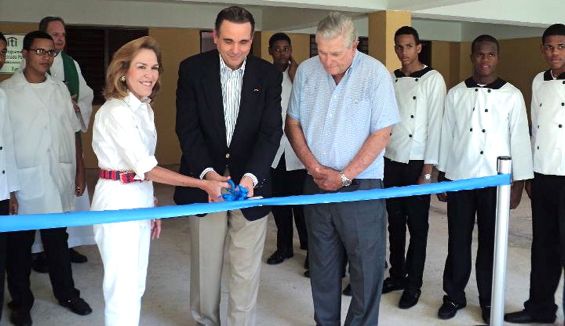 On Friday the 2nd of September the Fundacion MIR charity, based La Romana and Casa de Campo, celebrated the inauguration of a new cooking facility at it's MIR Esperanza school for boys.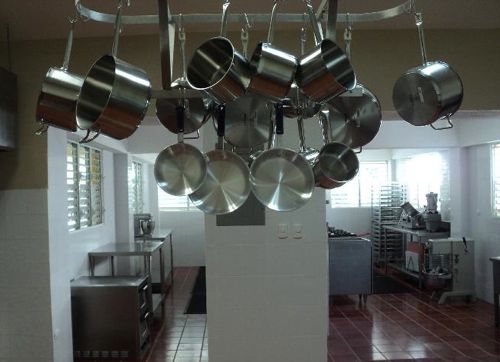 A very generous donation of US$18,000 by the Citi Foundation has allowed for the building of this new cooking facility as well as the complete implementation of a new cooking program at the Fundación MIR's 2 senior schools, which includes full scholarships for the students who will study gastronomy in addition to books, equipment and even uniforms. The Fundación MIR are extremely grateful to the Citi Foundation for this wonderful donation which has given the children of the Fundación MIR the opportunity to take part in a professional cooking course.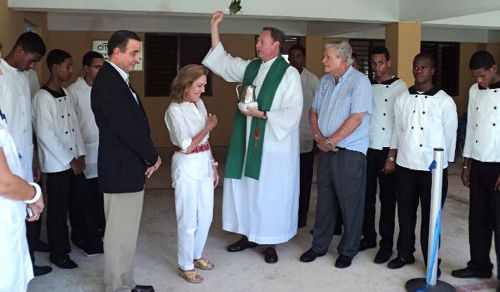 Pleased to see their donation being put to good use, Máximo Vidal, the general manager of Citibank and Gabrielle Hache from public relations took a tour of the new facility before the ceremony began, with a few words of welcome from School Director Ramon Nieve and a blessing led by Father Brian King.
Then the facility was officially inaugurated with a ribbon cutting ceremony led by founder of the Fundación MIR, Lian Fanjul de Azqueta, Norberto Azqueta and Máximo Vidal, the general manager of Citibank in the Dominican Republic.
Lian Fanjul Azqueta and Maximo Vidal with the students of the Fundación MIR in La Romana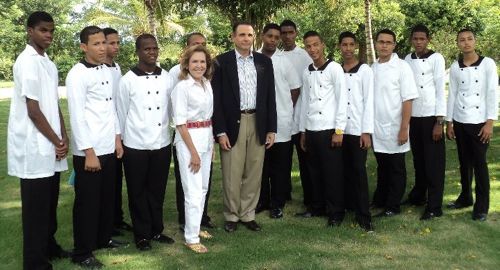 Following the opening all the guests were able to enjoy a selection of sandwiches, prepared by the Fundación MIR's pupils in their new kitchen facility!
The Fundación MIR is a non-profit organization which works to provide education to the children of the greater La Romana area, who are most in need. They run 3 schools; the MIR Esperanza (boys vocational school), the Escuela Tecnica Vocacional Fundación MIR (girls vocational school) and the Primaria MIR (infants school).

For more information on the Fundación MIR and to make a donation, visit their website: www.mirinternational.org

To make a donation contact the MIR office in Casa de Campo (809-523-8270) or in West Palm Beach (561-366-5095). Donations are tax deductible for US Citizens!