This post is also available in: Spanish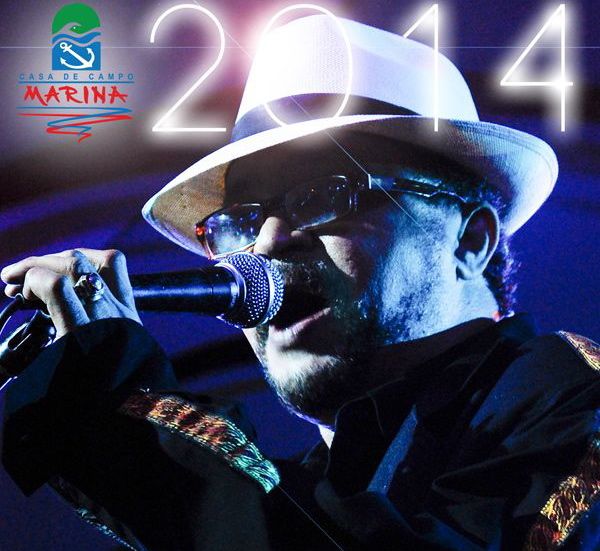 Get ready to welcome a great New Year, and at the same time enjoy good music at the Marina Casa de Campo.
On Tuesday the 31st of December at The Plaza Portofino, the Marina Casa de Campo, will welcome Fernando Echavarría & the André family, in a concert that will be closing party for the year 2013 and will welcome 2014 with a flare of excellent music!
Do not miss this opportunity to enjoy the contagious rhythm "Fusion" conceptualized by Fernando Echavarria. "Fusion" merges the rhythms of samba, cumbia and plena, with genres such as jazz and rock, and is based on the rhythmic base of Son and Merengue.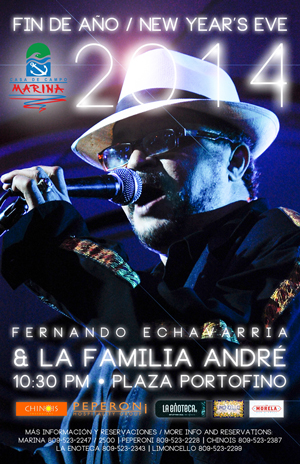 Taking place in the middle of the Plaza Portofino, surrounded by many of the Marina Casa de Campo's restaurants; Peperoni, Limoncello, Chinois and Café Juanita, as well as wine bar and liquor store; La Enoteca – visitors will be able to enjoy the show from the comfort of their chosen restaurant.
Many of the restaurants in this area are offering special set menus for New Years Eve – but space fills up quickly so make sure you book now:
La Enoteca: (809) 523-2343
Limoncello: (809) 523-2299
Morela: (809) 523-2382
Chinois: (809) 523-2387
Peperoni: (809) 523-2227
Save the date and get ready to feel the flavor of the music!
New Year's Eve with Fernando Echavarria & La Familia André

When: December 31st , 10:30pm

Where:  Plaza Portofino, Marina casa de Campo

Contacts: La Marina, Casa de Campo, (809) 523-2500
About Fernando Echavarria & La Familia André
Fernando Echavarría is a Dominican artist with an excellent music background. His songs are part of the Dominican history and his identity with the Afro-Antillean and Latin america.
He is also part of the success of other artists nationally and internationally, such as Dioni Fernández, Fernando Villalona, Chichi Peralta, and "Son Familia", Sonia Silvestre, DLG, Betti Misiego and many more. He is the creator, leading voice and director of "Familia André"