This post is also available in: Spanish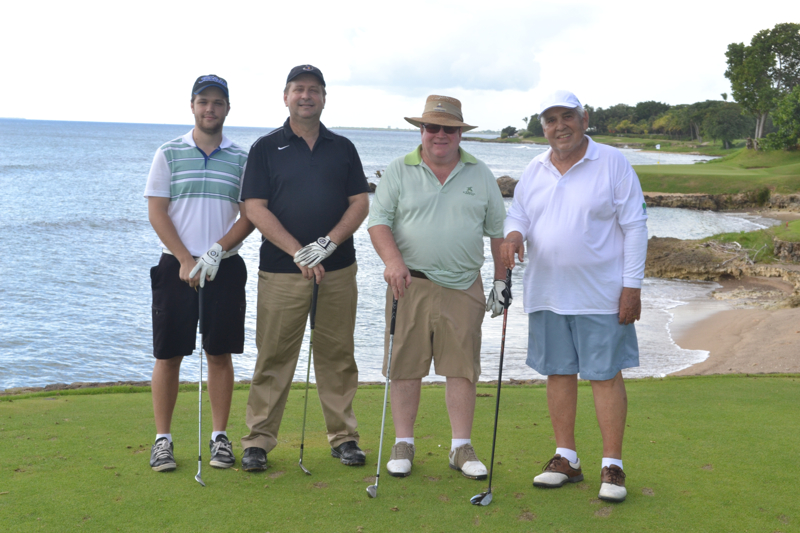 Throughout last weekend, sporting activities took center stage in the most sporting resort in the Dominican Republic, with the celebration of the Dueños 2014 last Saturday November 22nd, including the golf tournament on  Casa de Campo's outstanding golf courses the Links and the legendary Teeth of the Dog.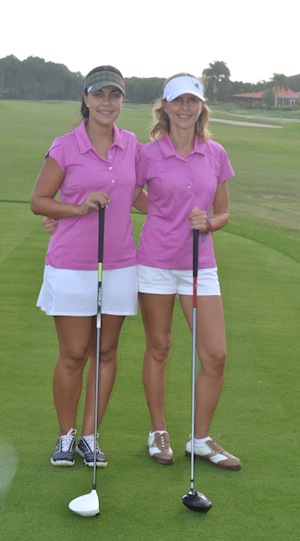 Year after year, the golf tournament is always one of the most popular sports activities during the Dueños celebration, and that's because no one wants to miss the opportunity and challenge of playing the Teeth of the Dog, and the wonderful views of the Caribbean Sea.
More than 150 Casa de Campo golfers gathered at the greens of the Teeth of the Dog and The Links for an afternoon full of competition and fun.
Teeing off shotgun at 1pm, the enthusiastic Casa de Campo villa owners all stepped up to the tees with the desire to be crowned the Dueños 2014 golf champion! The Dueños 2014 golf tournament was played, as is the tradition with this event, in the format "individual stroke-play", giving those very best players the opportunity to really shine.
The winners of the Dueños 2014 golf tournament and all the other tournaments held throughout the day of Dueños 2014 were awarded trophies at the Party celebrated at the La Romana Country Club later that same evening… photos of that coming soon!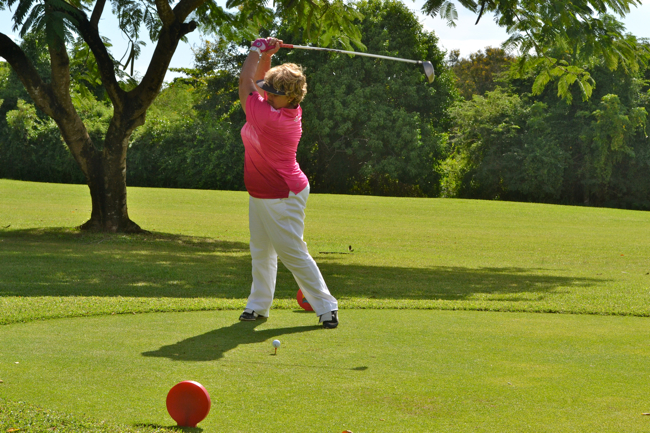 The following pictures were taken by Alejandro Heredia, during the golf tournament Dueños 2014, played on the Teet of the Dog and The Links in Casa de Campo: 



Dueños Golf Tournament – Results

Men's Division: Teeth of the Dog

Gross Winner: Jose Tomas Contreras 74

Net Winner: Leandro Lozada 62

2nd Place Net: Rafael Santana 67

3rd Place Net: Bruno Bruderer 68

Ladies Division: Teeth of the Dog

Gross Winner: Mary Ledesma 80

Net Winner: Rosalinda Mejia de Bruderer 74

2nd Place Net: Juanita de Oliva 75

3rd Place Net: Silvana Imbert 75

Men's Division: Links

Gross Winner: Glenn Mullian 72

Net Winner: Ronnie Duluc, Jr. 60

2nd Place Net: Cesar Molina 62

3rd Place Net: Uli Forster 63

Ladies Division: Links

Gross Winner: Maree Couldrey 81

Net Winner: Laura Duffield 66

2nd Place Net: Norma Reubel 68

3rd Place Net: Andrea Feaugas 74